With the conclusion of my Valentine's Day projects a couple of weeks back, it occurred to me that I had completed a whole year's worth of holidays and DIY crafts centered around neon. When the neon trend came about in early 2012, I wasn't automatically smitten, but after a couple of months of seeing everything from neon glitter, to neon skinny belts, I realized how much I did indeed love it, especially when styled back to neutral and white. The trend inspired me to devote a whole week of content, of nothing but neon projects, here on the blog, but it didn't stop there, and continued into more projects and holidays for the rest of the year. Because we spent a majority of our time this past week together as a family, I don't have a new project to share with you all, but I thought this round up of all my past neon projects would be fun to share, since I'm sure many of you who are new here aren't familiar with all of them. So let's get started shall we?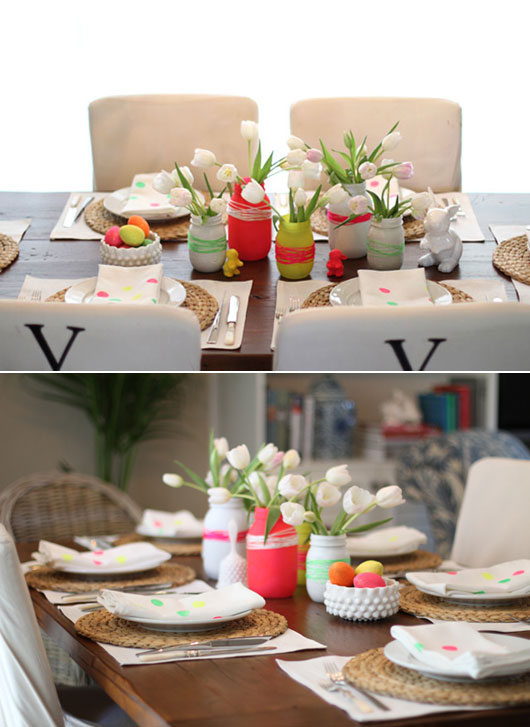 Easter Table With A Neon Twist (contributors project for Making It Lovely)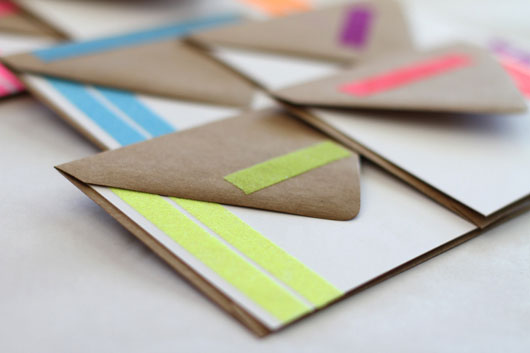 DIY Neon Glitter Notecards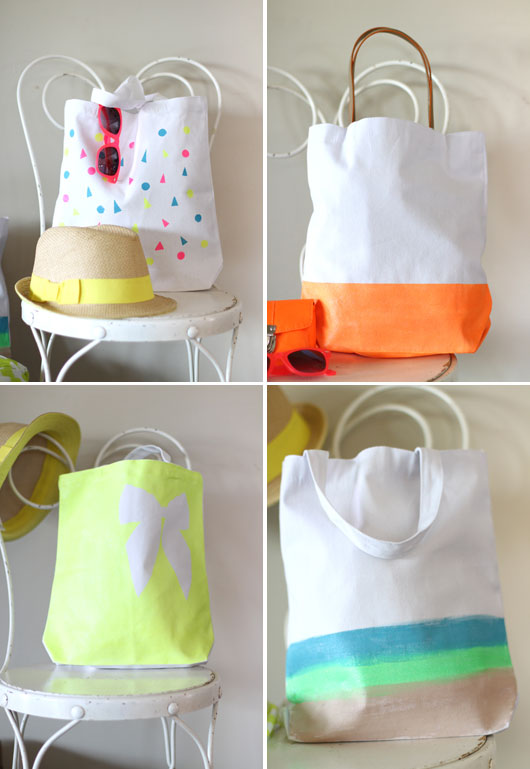 4 Great Neon Painted Canvas Bags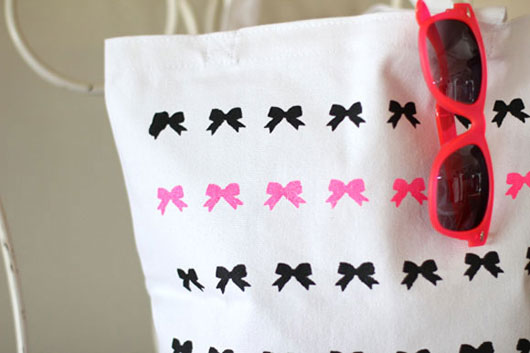 Plus One More Just For Fun
Neon Bow Shirts For Girls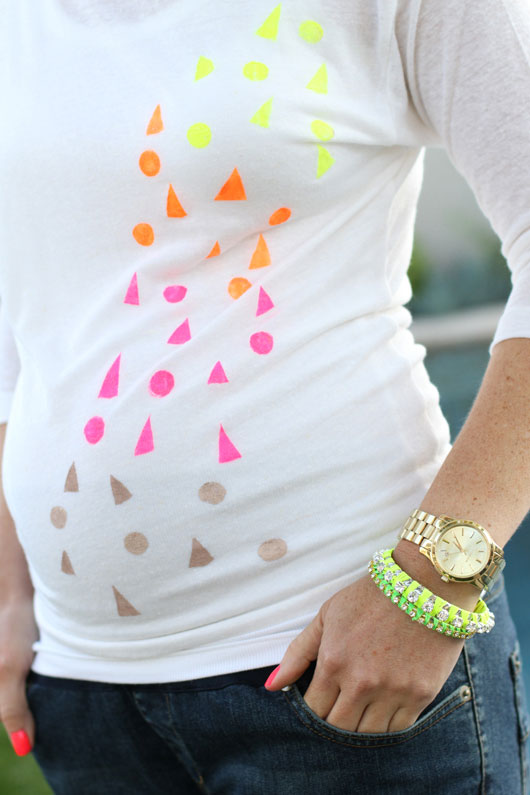 Graphic Neon Shirt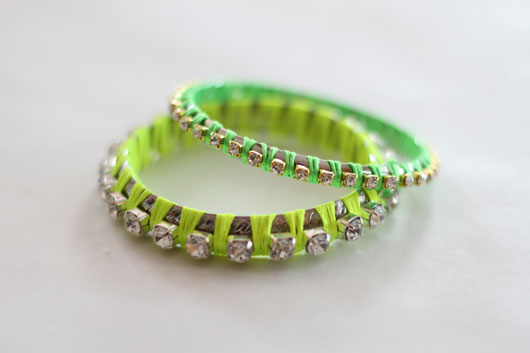 Neon Rhinestone Bangles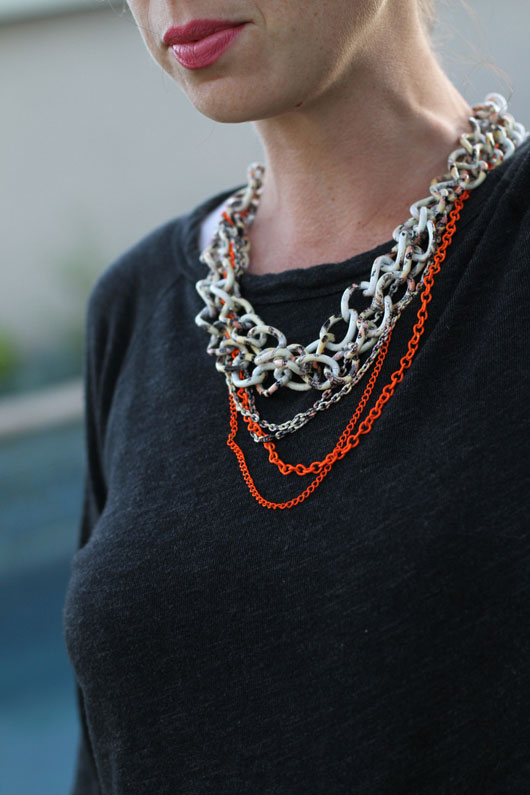 Neon Chain Link Necklace
Neon Painted Dinosaurs
Asymmetrical Neon Manicure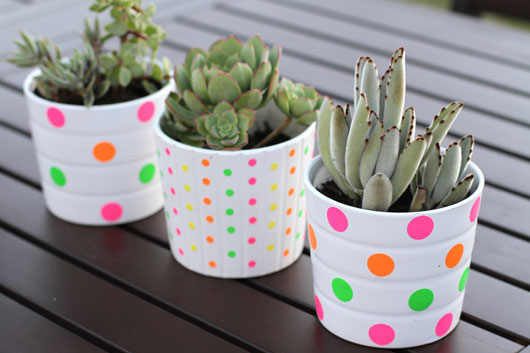 Neon Polka Dot Pots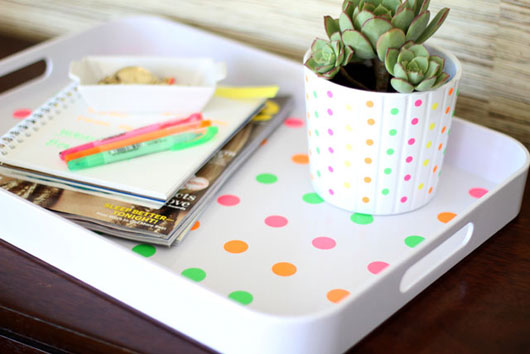 Neon Polka Dot Tray (contributors project for Making It Lovely)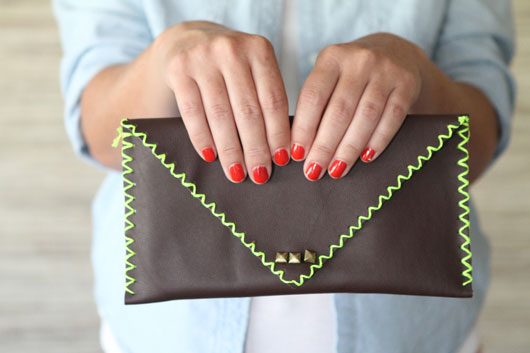 No Sew Leather Clutch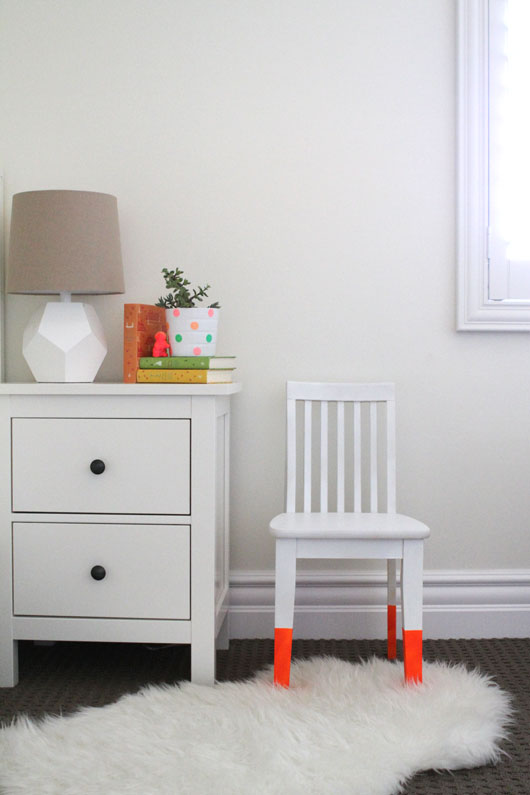 Neon Dip Dye Chairs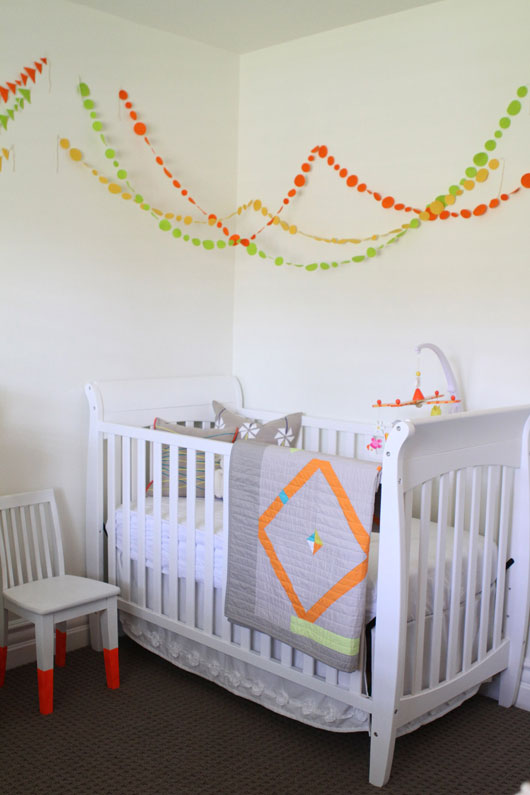 Hayden's Neon Inspired Nursery
Neon Artwork (contributors project for Making It Lovely)
Neon Halloween Pumpkins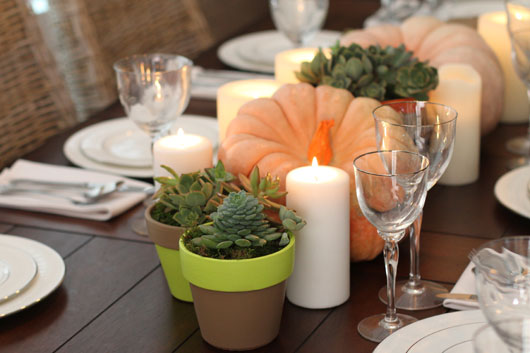 Neon Inspired Thanksgiving Tablescape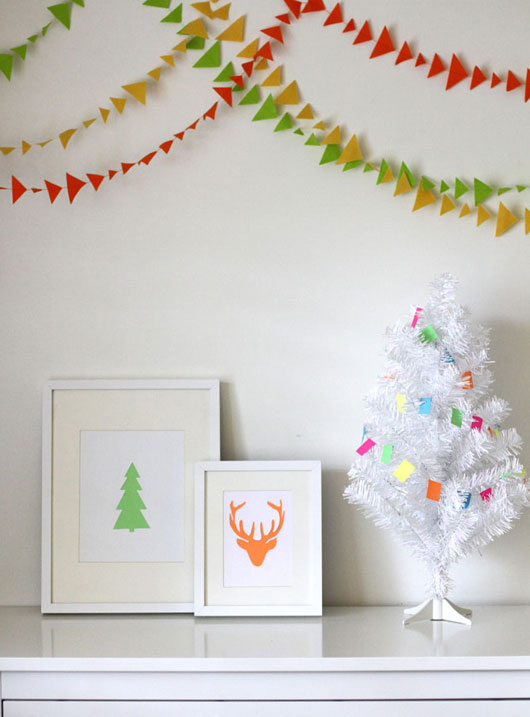 Easy Neon Holiday Artwork
Neon Heart Paper Chains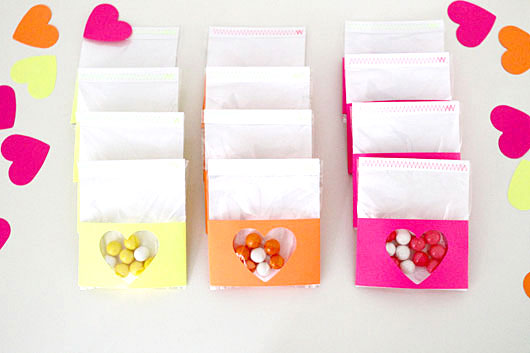 Neon Valentine's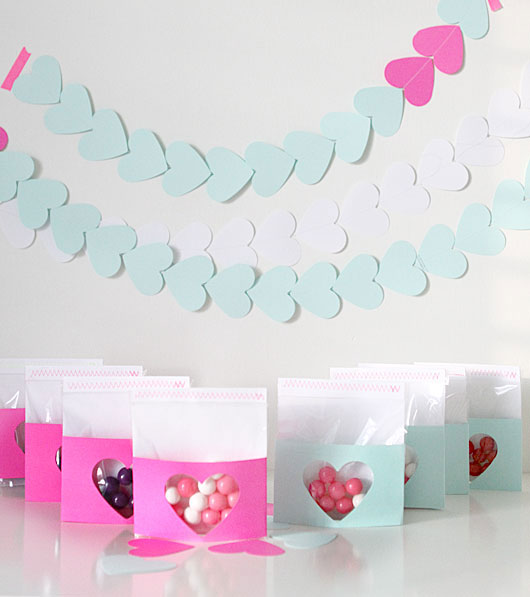 Neon Valentine's Color Alternative
Twenty five neon inspired projects, not to mention all the times I wore neon in a style post, and I'd say that certifies me as a neon crazed nut.  But I'm good with that.  Clearly Neon was my favorite DIY trend from this past year.  What was yours?  Ombre, paint chips projects, Mason Jar projects?  The list is endless of inspiring points of interest for us DIY'ers, and it's always fun to see new trends emerge.  Can't wait to see what the rest of 2013 brings.  For me, I think neon has run its course.  So onto bigger, although I'm sure not brighter, projects!