Sweater and Pants – James Perse; Booties – Sam Edelman last seen here; Crossbody – Marc by Marc Jacobs
Well helloooo there my friends!  Happy New Year and welcome back to reality, live and in living color in the year 2013!  I hope your holidays were warm and wonderful.  Ours were very special since we had a new little buddy celebrating his first Christmas with us this year.  Hayden was a trooper through many late nights and skipped naps and all around wild ruckus by loud cousins, and overall seemed to enjoy his first Christmas immensely.  I actually don't know if he really even knew what was going on, but he smiled a lot so I'll take that as a good sign.  I myself enjoyed a bit of rest and all around house-organization while I took a few days off from the blog, enjoying time with family and friends.  During my time away I thought some about this blog, and while 2 days into the new year I'm still fine tuning my "goals", I will say that in 2013, I know that I plan to enjoy life more.  While that may mean I will post a bit less here, it doesn't mean I will sacrifice quality of content, and am now more than ever, committed to posting content that is meaningful to me, or that I think will be inspiring and helpful to you.  Less fluff, more solid substance.  Life is too short, and life is definitely too short to waste even 30 minutes of my day publishing a post just for the sake of posting, and asking you to read it.  So hooray for 2013, and all the good stuff it shall bring!
One of the things we hope 2013 will bring for us is more adventure, now that Hayden is a bit more transportable.  Since the kids have been on vacation and Art has been taking some time off of work, we decided to visit the Los Angeles County Museum of Art (LACMA).  Quite a few new additions and exhibits have been added in the past 25 years since I had last visited, so a trip was in order.  We visited for about 3.5 hours and didn't even make it to the Boone's Children's Museum, but there was still so much for all of us to enjoy.  We took lots of pictures that I wanted to share with you, and at the bottom of the post look for a few bullet point tips for making the most of your visit to the LACMA if you live in the Southern California area or are visiting. And let me know if you have any questions.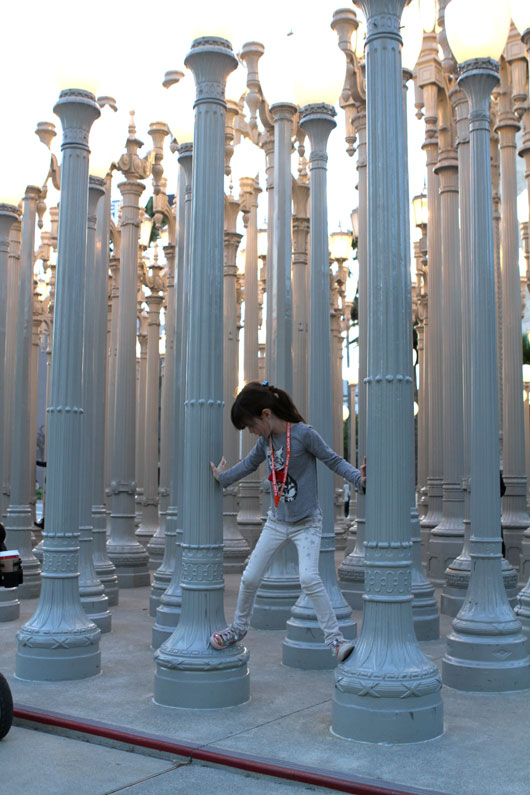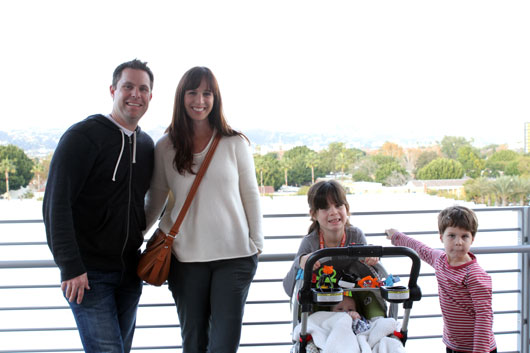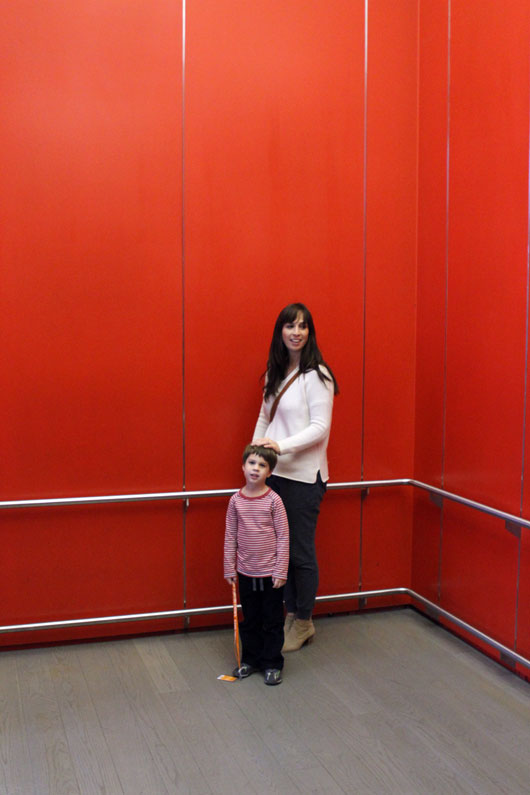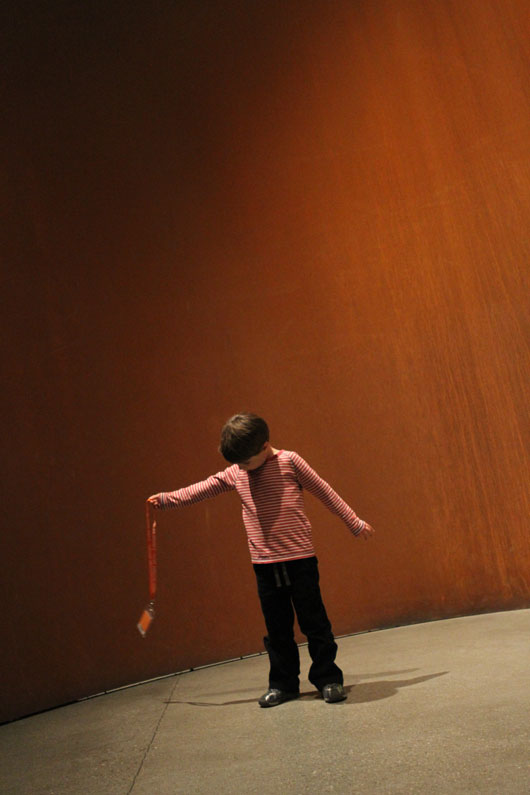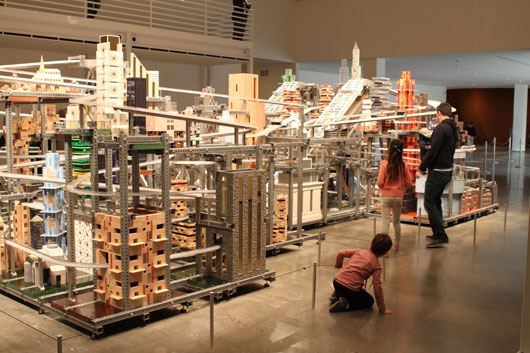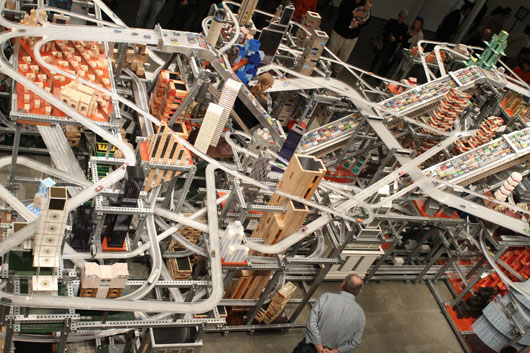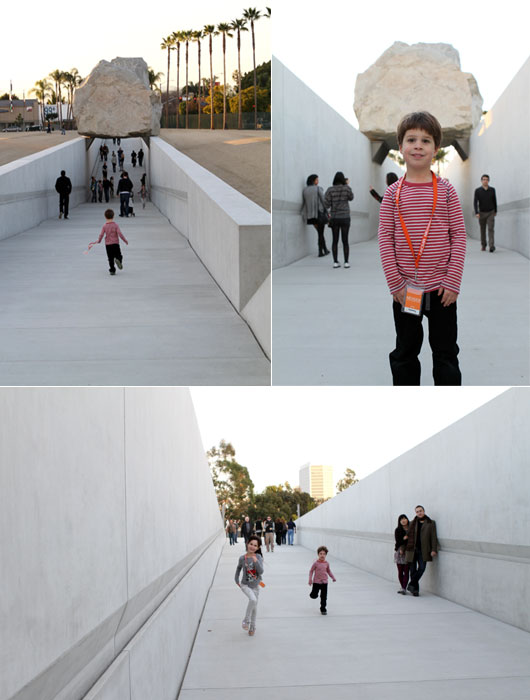 To See:
-The "noodle" exhibit is a hanging structure of thin yellow plastic tubes, resembling noodles, located in the courtyard adjacent to the west entrance. The kids could have stayed playing in there for an hour.
-Metropolis is the matchbox car racetrack pictured above. It runs every other hour I believe so make sure to get a schedule when you arrive so you don't miss the track in action.
-The Giant Rock is outside, north of the entrance right next to the great lawn. Take a walk up and down the rap and if you dare, stand beneath the giant rock.
To Eat:
-There are a few restaurants on site to choose from but we found the most family friendly option to be the LACMA Cafe and Coffee+Milk for a snack and a good cup of coffee.
Save Some Cash
-The museum has a program called Nexgen. Basically, sign up your kids for a membership, for free, and 1 adult per child gets in for free when visiting with the child, until they turn 18. So bottom line, our whole family visited for free. Helped to make up for the $10-$18 parking fees and the overpriced food. There is no catch by the way, it's just to encourage families to visit. Simply fill out this form and take it to the Welcome Center upon your arrival.