While trying on pieces from the Prabal Gurung collection last week at Target, I spied this dress hanging in the back of the department. From afar it looked a lot like a hybrid of a J. Crew and Anthropologie dress, and I was delighted to see that up close it looked pretty well made and the fabric was quite nice. I tried it on and couldn't believe how flattering it was on. And it had pockets! Nothing beats a dress with pockets.
Dress – Target; Denim Jacket – Nordstrom BP Department; Bootie – Sam Edelman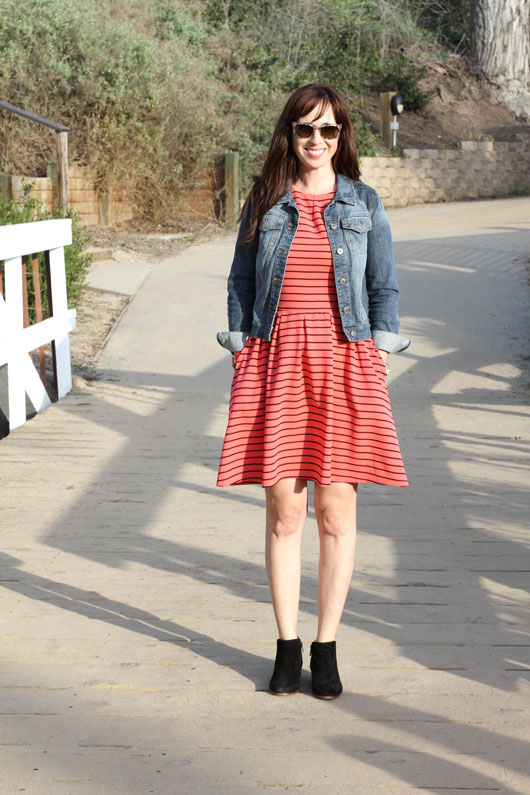 The dress is comfortable and I was able to make it work all weekend long. On Saturday when the weather was a bit warmer I wore it with very lady like bow sandals, and then on Sunday added a denim jacket and the booties for a trip to the stables and lunch at the beach. I love that it can be very ladylike and also can be made a bit more casual with the right layering pieces.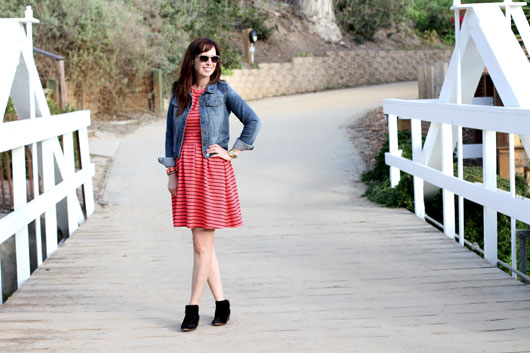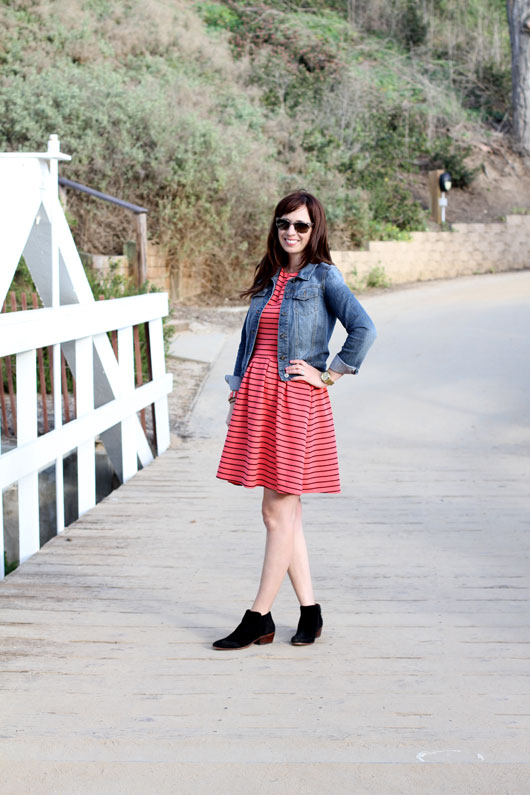 I try to add at least one dress I love to my wardrobe each spring season. Because it's warm here most of the year, I get so much use out of dresses and it's great to always have a dress option when going to a special occasion. If I don't add another dress to my closet for the next 6 months I don't think it will be a problem. Also, a few friends on Instagram commented that it's not nursing friendly, and while it takes a bit more work, it is not entirely hopeless. I found that I just snuck off to a corner and unzipped the dress. Wiht my nursing cover on, no one was the wiser. For the most part, I think most pieces can work if you just get creative. I really try to shop for the long term, and the long term does not involve me nursing Hayden beyond a year. For the mean time, with a little bit of trickery, I find a way to make most of my clothes work for nursing. Sequins are just about the only thing that really are nursing unfriendly. Scratchy for baby and mommy!