Our last days of summer have arrived. I'm set to wake the kids in just a few minutes for the first day of school and I'm a combination of mixed feelings about my littlest one starting Kindergarten.  In the last week I haven't been doing a lot of "getting dressed" other than in shorts and summery dresses, and only when need be.  Our last week looked a lot like this in fact.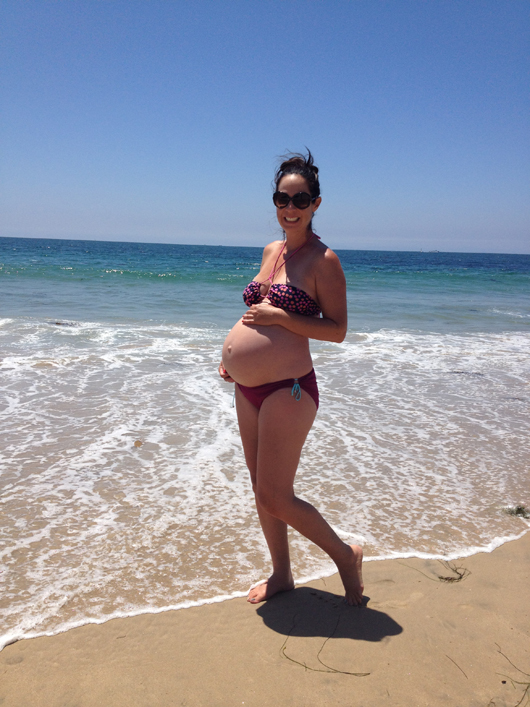 Multiple days spent at the beach, with me feeling brave enough to sport a bikini.  Yes, I think it's okay for pregnant gals to rock the bikini!
Bowling with the family, or at least watching them bowl.  Who do you think would win, bowling ball or belly?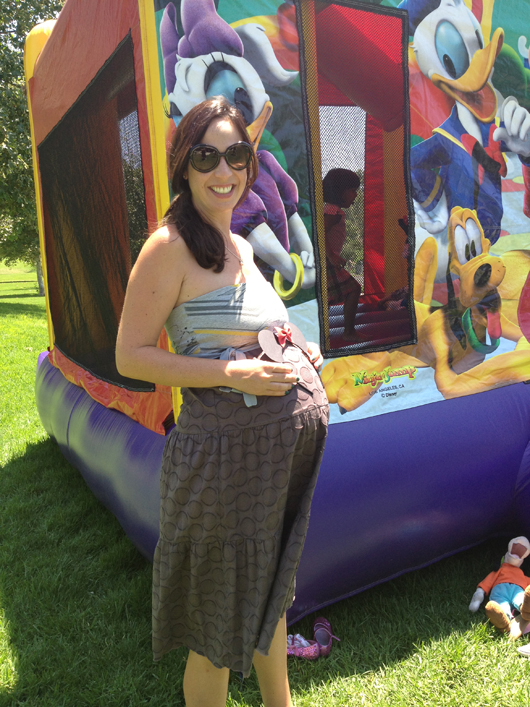 Breaking out old non-maternity dresses to try and stay cool and creative.  This one worked perfectly for a hot kids birthday party.
I just had to share this picture of em and my little Minnie Me.  It's eerie sometimes how much we look like each other!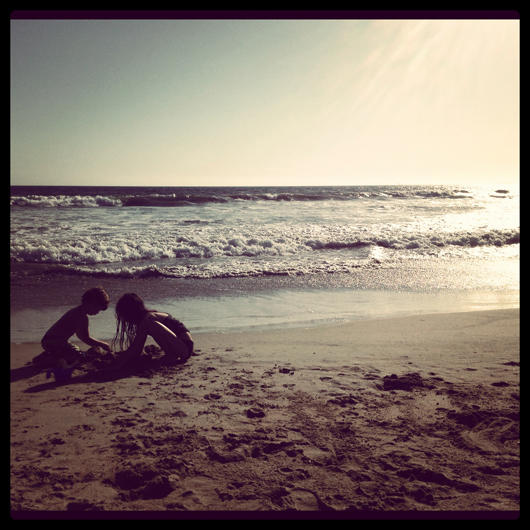 And our last day at the beach last week.  Sunset perfection.  Hopefully we can make it to the beach a couple of more times on the weekend before it starts to cool off.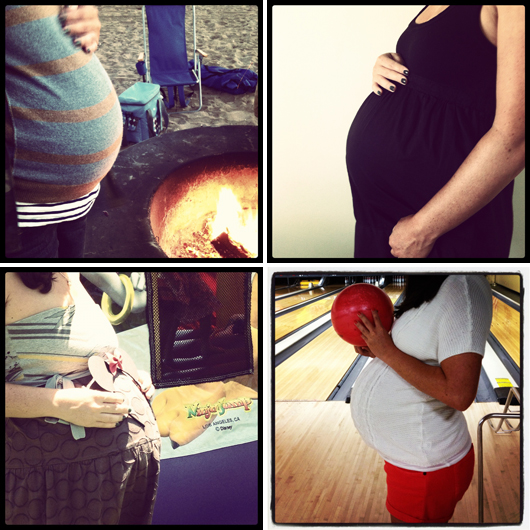 And big belly has been busy!  At a bonfire, in the baby's nursery dreaming of it all coming together, at a birthday party and at the bowling alley.  We've been having a lot of fun but we're tired and ready to move on a bit.  My back is aching and my sleeping is the worst it's been.  Wish me luck I get through these next two weeks as whine free as possible.  Happy Wednesday everyone!