For as long as I can remember being a full grown gal, I've disliked Valentine's Day. Also New Year's Eve. Not because I didn't have a date, but because I had a date, and I always put too much pressure on said date. My guy is great. Fantastic really, at almost everything. But there are two things he is not. #1 He is not a romantic. #2 He is not the best planner. I can't say I'm actually either of those 2 things either, but us girls have a way of thinking/feeling that our men have to be but we don't. For instance I haven't even got a card for my man yet, and Valentine's Day is just a mere few hours away. I digress, I know.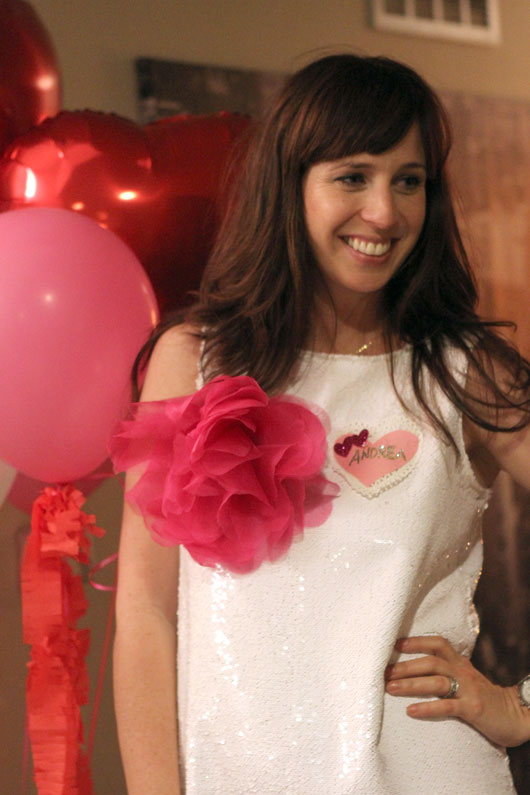 Anyhow, for the longest time I built up all these expectations of what we should be doing on V Day (on NYE too). We should dine at a hip restaurant and he should shower me with flowers and gifts. Those things very rarely happened, and so then I'd get all pissy like a big ol' brat, and I would be all "why didn't you read my mind and take me to that other restaurant?!" And he was all "what's wrong with this restaurant, we always eat at this restaurant?!" And I was all "exactly! Duh!"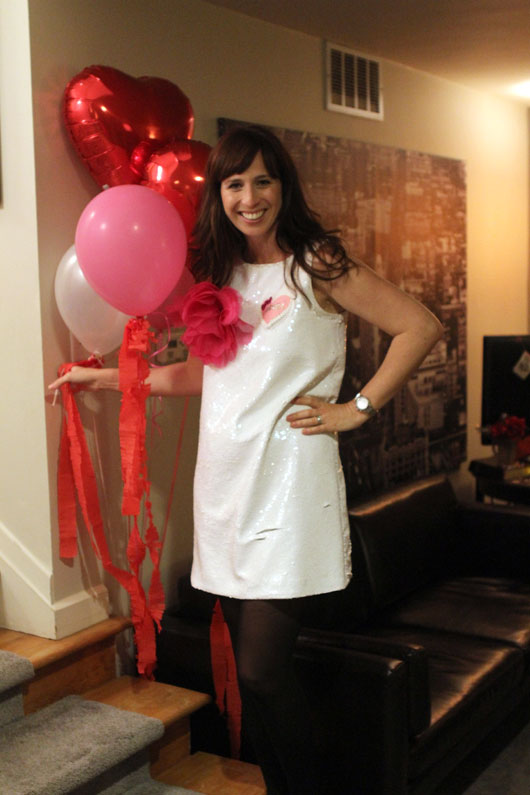 And then I grew up I guess, or gave up some of you may say. But really I'll just take the fact that I have a good man who loves me and is loyal and trustworthy and hardworking, and still wants to grope me after 3 kids and almost 15 years of marriage haha! I'll also take fun and thoughtful and sweet gal pals that love the holiday so much, they'll throw a Galentine's Day Party to show her love for her bestest, funnest gals. That's what my friend Rachel did. On Saturday we all got together for an early evening of snacking and drinking and being silly, and there were hearts everywhere!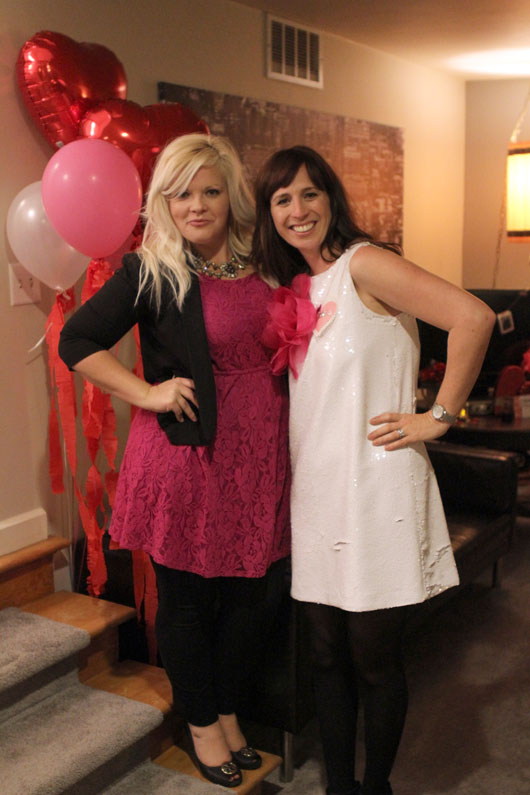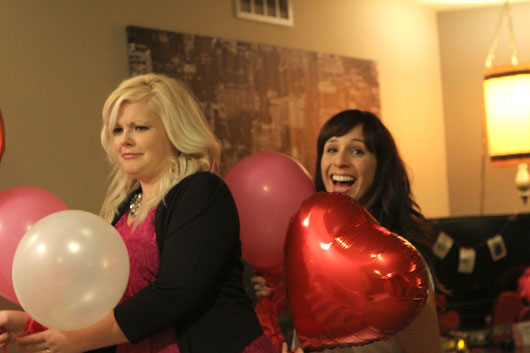 It was a perfect evening, made all the more perfect for the fact that I got to wear my white sequin dress again! How do you like that?!? I bought that thing thinking I'd wear it once and never have another use for it again, and God just presented me with another fab opportunity to wear it again. (Also, I know God isn't really worried about me getting to wear dresses multiple times, but I'll thank him all the same because He can always use a few more shout outs, right?)


I wore it back to black opaque tights and my black booties, and added my big pink poof and I was all set. It was a wonderful night, so thank you Rachel.
Wishing you all a very happy Valentine's Day. And if you don't have a Valentine, or you're pissed at him/her because they didn't take you to the "right" restaurant, have a happy Galentine's Day and, tell your favorite gal pal you love her. XOXO ALSO DON'T FORGET YOU HAVE TILL THIS SUNDAY 2/17 TO USE THE DISCOUNT CODE FOR 20% OFF YOUR ban.do PURCHASE! USE CODE: FORTHELOVEOF