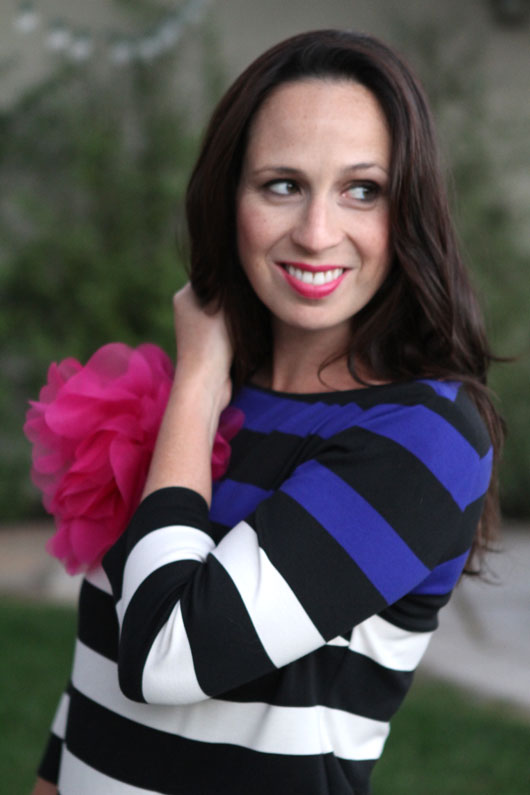 Dress – London Times c/o; Flower Poof – ban.do; Shoes – Madewell; Clutch – American Apparel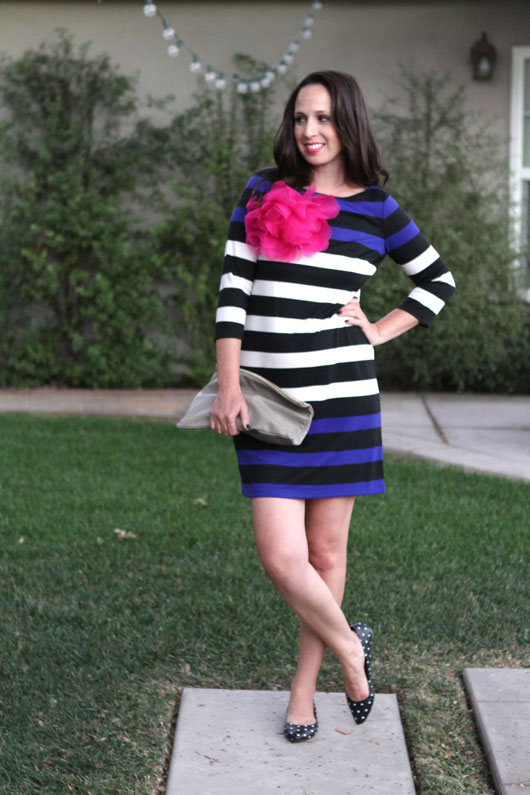 The age old rule says that stripes make you look wider, therefore unless you're Twiggy, you should avoid stripes at all cost.  But in recent years with stripes making the biggest pattern comeback since paisleys, particularly in the form of the Breton stripe, women seem a lot more open to trying them on for size.
Right now I'm floating between a size 8 and 10, and I'm usually a 4-6.  I'm carrying most of the weight in my midsection, but also in my inner thighs and arms.  The stripe in this dress works for my postpartum size and shape because they are larger stripes, and are broken up by the intermittent pop of blue color, and the silhouette has more of a loose, a-line, retro feel.  It sort of hangs on the body the way dresses did back in the 60's, as opposed to hugging every bump and curve.  The knit is weightier as well, so it hides a multitude of sins, as opposed to being some flimsy jersey fabrication that suctions to your skin.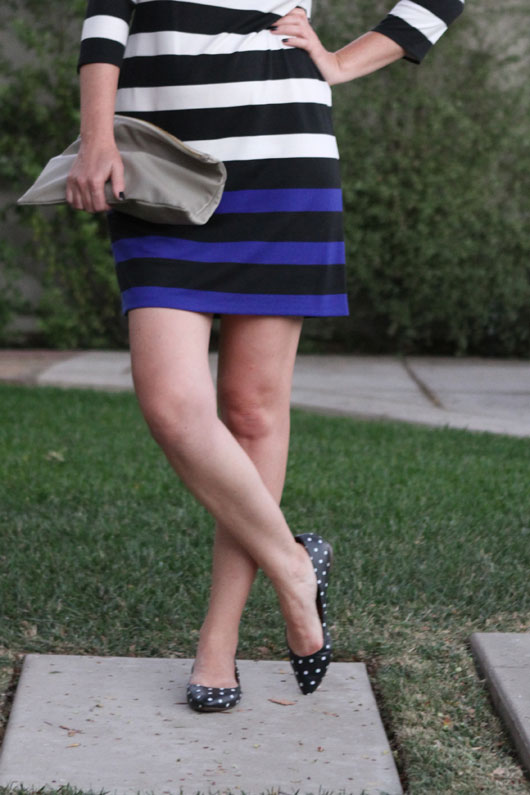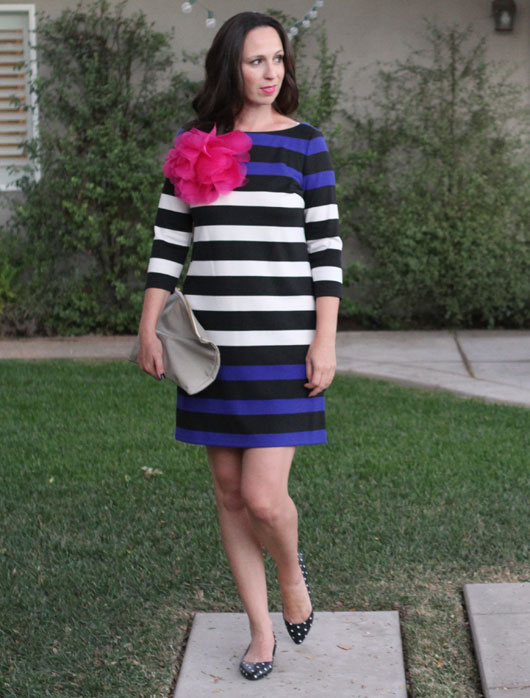 I wore this dress out in LA last week when I went to the Oh Joy! book signing, and to give it more of a casual feel, I wore a pair of polka dot flats and added some whimsy with the bright flower poof, one of my absolute favorite accessories and worth every penny.  To make it more office appropriate, add some opaque tights and a suede bootie or even keep the flats.  You know you have a good dress on your hands when you can wear it for work or for play.  Linking up with Monday Mingle.
Would you like to win a $100 shop credit to London Times and pick up this cutie, or something else that peeks your interest?  See below for how to enter to win!