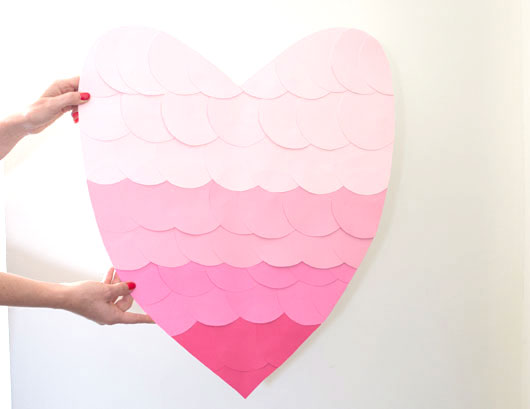 Hello and happy Monday friends. I'm back from Alt, and still recovering from late nights, but feel semi-back to normal. I left inspired and determined to change some things, which will inevitably lead to some changes around here, but changes I think we will all be happy with. At least I hope so. At any rate, I'm excited to start the week off on the right foot and get myself more organized. Because besides, sleep, it's another trait I've been sorely lacking this past year. Before I bore you all though, let's dive into this craft.
Giant ombre paper hearts! I love ombre, and I love hearts, as you can see from my two DIY's on ombre tote bags, and heart painted jeans. I also love photo booths detailed in pink, if you all remember my ombre pink photo booth back drop. Put pink, ombre, hearts and photo booths all together, and you get these giant hearts, inspired from the Paper Source windows I mentioned last week. Let me preface this project by saying this will take you some time to cut out many round circles, but it's something you can easily do, and I did, while watching TV or sitting around waiting for the kids to get out of their activities and classes. You can also make much smaller versions for cards and tags. These measure poster board size, at just under 28″x22″. Large enough to make an impact, small enough for kids to hold.  I will tell you though, the new Cricut Explore would have made this project a hell of a lot easier, and I was semi-weeping at the thought when I spent a few days pre-Alt, learning all about the new machine.  Oh well, just means I'll have to recreate this in the future, after I get my new machine.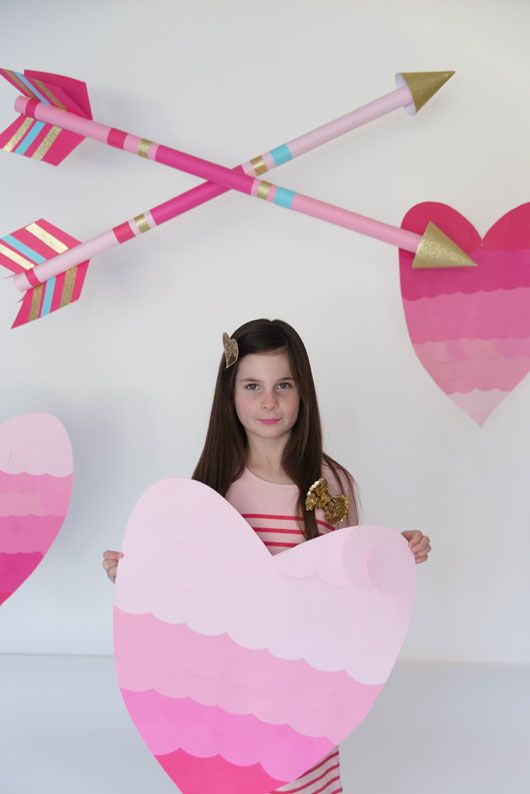 Gather Your Supplies:
A package or two, of shades of pink card stock, available at Michael's
Poster board
Scissors, glue stick, pencil and scissors

Begin by tracing circles on your card stock.  I was able to fit 3 large 3″ circles on my card stock.  Cut many, many circles in various shades, and set aside.  For each large heart, I needed approximately 50 circles.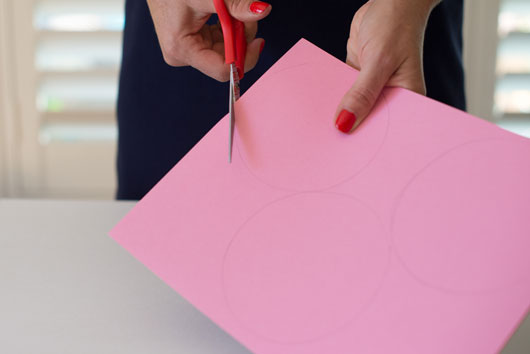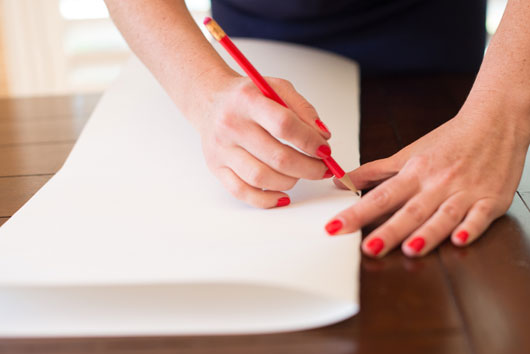 Fold your poster board in half lengthwise, and trace a giant heart on one side, making it whichever size you wish.  Then cut out your heart.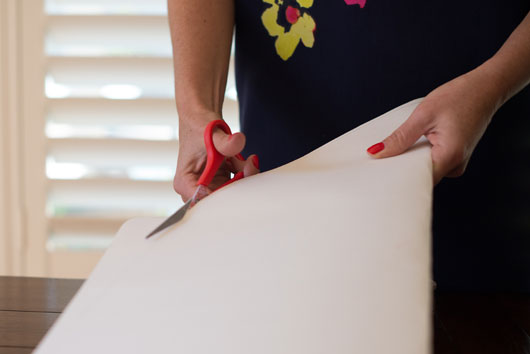 Now it's time to start gluing.  I made 4 hearts in total, and for 2 of them I went from light to dark, and 2 from dark to light.  It's your choice how you start, but just make sure to start at the bottom of the heart, and layer on up from there, creating a scallop effect.  Try to be mindful of keeping straight rows, as a couple of my hearts admittedly turned out a little less than straight (shh!).
Another thing you'll want to be mindful of is checking for shading issues in the paper.  Because I did a lot of cutting and gluing at night by the light of the TV, I didn't realize until it was already too late, that some of the pink paper was off by a shade or two.  Again, not the end of the world, but a little frustrating.  Live and learn in DIY I guess.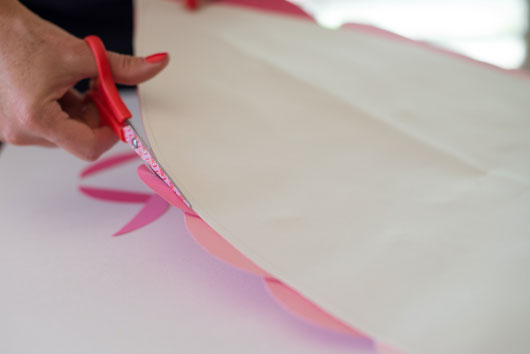 When you have all your circles glued on, simple trim off the excess and you're done.  It's really a very easy project to recreate, just time consuming to cut all those circles.  For those of you who find cutting therapeutic, this is the perfect craft for you.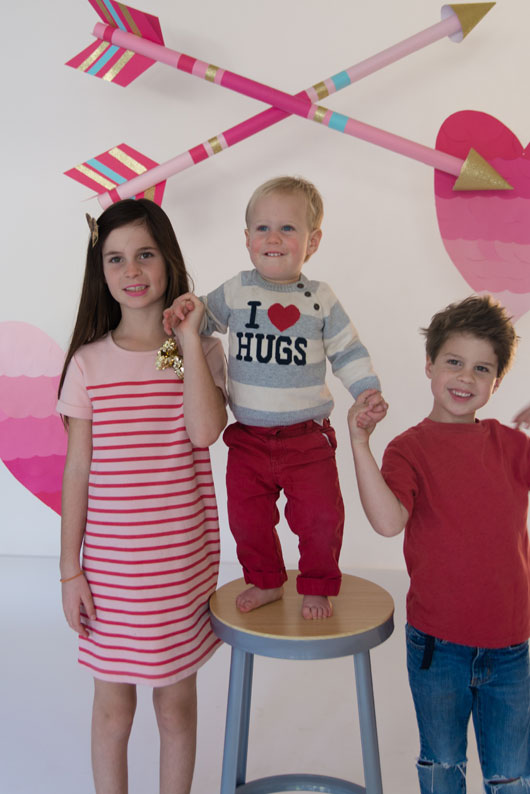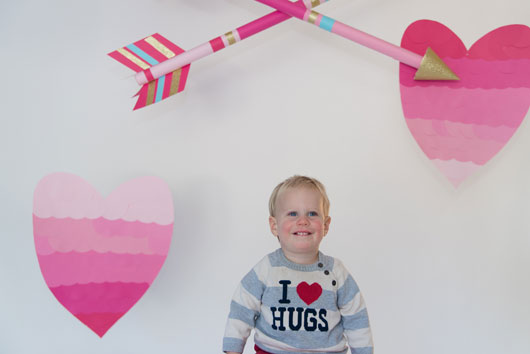 Miranda used them as photo booth props last week, and I think I'll actually hang a couple of them, along with the arrows, in Taylor's room.  They're too cute to throw away.  Good luck and have some DIY fun!