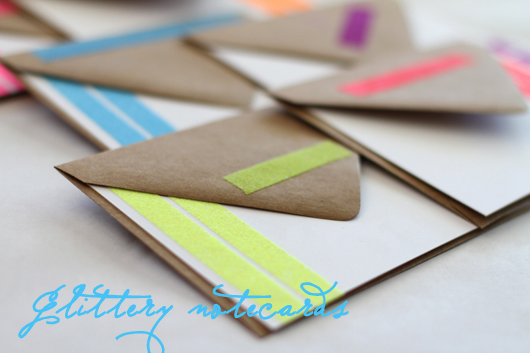 A few months ago Tristan, Jules, Danni and Miranda gathered at my house for a crafternoon.  Tristan brought her beautiful stationary supplies from her shop including her heavy cardstock and Kraft paper envelopes and taught us how to make these amazing glittery notecards.  At the time we used holiday inspired colors, but when I saw that Martha Stewart made a line of neon glitter I knew I had to repeat these in bright cheerful colors.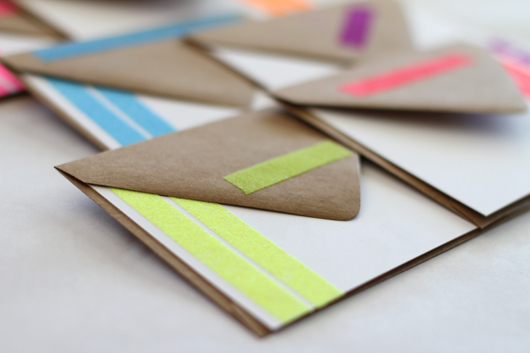 Supplies: Cardstock and envelopes (I really suggest the ones from Tristan's shop, they are super thick and luxe); Neon Glitter; Double Stick Tape, Cornstarch & cotton ball
Begin by dusting your cardstock and envelope with the cornstarch, then shake off any extra. This will help prevent the glitter from sticking to the cardstock.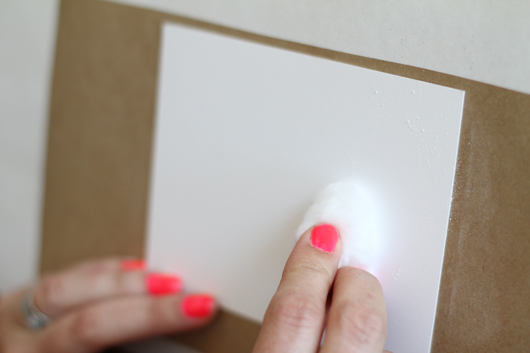 Apply your strips of double stick tape in whatever pattern you wish.
Trim off the edges of your tape.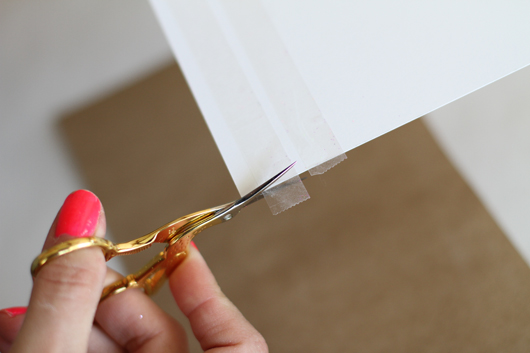 Then begin sprinkling on your glitter.
Shake off your glitter and you're done.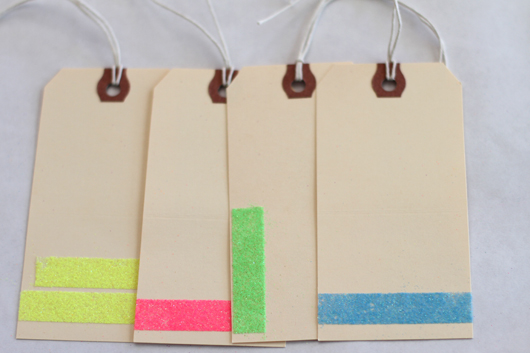 Have fun with your designs and color combos, and these look beautiful on gift tags as well.