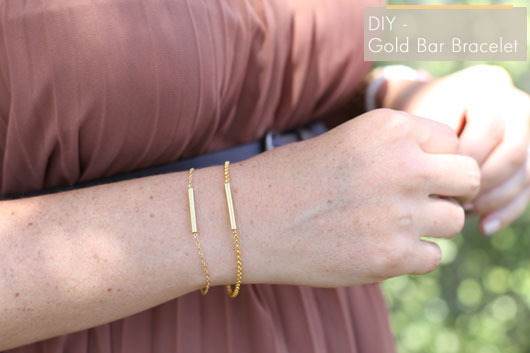 Over Mother's Day weekend, I got exactly what I wished for, some time to sit and organize some of my jewelry making supplies, and time to create a few new pieces.  I actually made some gifts for friends and family, and when I was through, I made myself a simple little gold bar bracelet that I've worn since Saturday.  It's the perfect, dainty size to wear on it's own or on my left hand with my watch and goes with just about every outfit I could imagine.  In case you're interested in making your own, here's the how to and what you'll need to get started.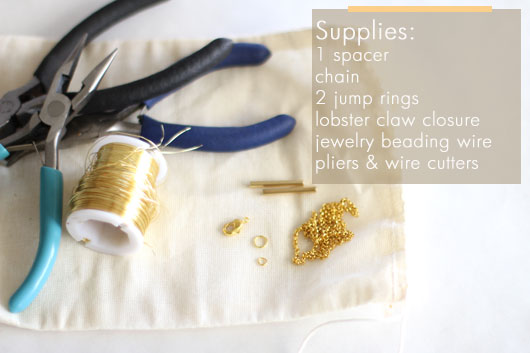 All supplies can be found at a jewelry supply store or even Michael's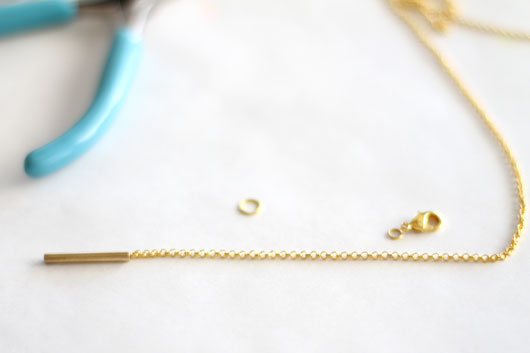 Begin by measuring out your chain to the desired length you would like it, then cut two identical size pieces with your wire cutters.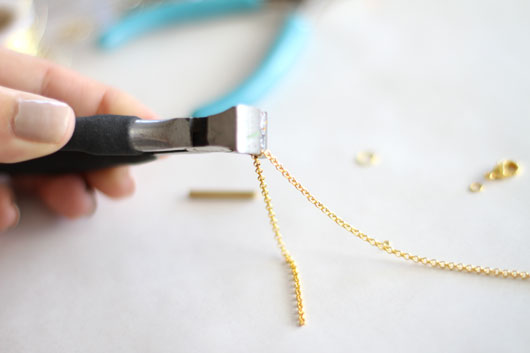 Then grab a piece of your beading wire (mine was 25 gauge), and cut a piece about 2 inches long and bend in half like so.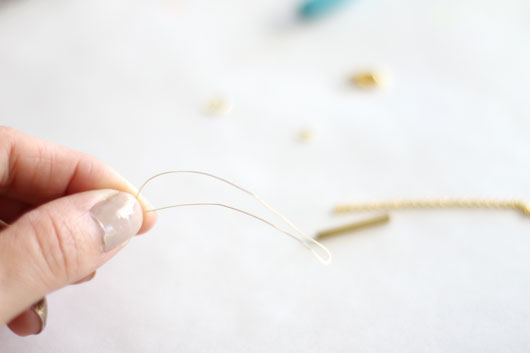 Loop one end of the wire through one end of the chain, and then feed the wire through your spacer and out the other side.  Once fed through, loop your other length of chain through the wire as well, and twist the wire shut very gently and cleanly with your jewelry pliers.  Trim the loose ends.  You want this piece to look nice and neat, so if you just twist a few times and trim very close to the end, it will blend in seamlessly with your chain.  A jewelry maker may have a different way to do this step, but this is what worked for me and the tools I had on hand 🙂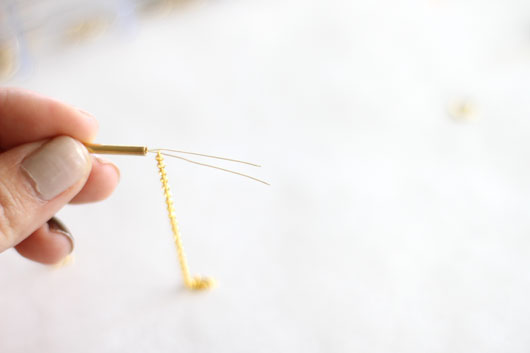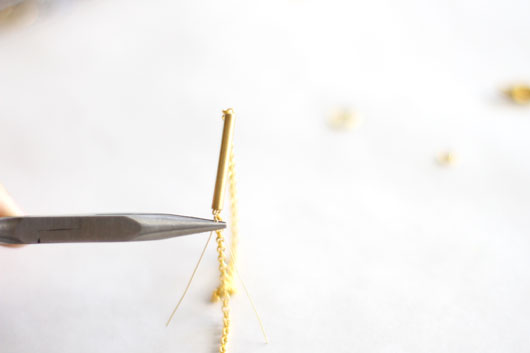 Now that your chain is attached to both ends, you want to add your jump rings and closure to either end to complete your bracelet.  Gently pry open your jump ring (tip: use 2 sets of needle nose pliers, one for each hand, and pry each end open so that you don't misshape your jump ring.  When ready to close, gently close the jump ring together to complete your perfect circle again).
And it doesn't get much easier than that.  You now have a very sweet and simple little accessory to throw on when you don't know what or how to accessorize an outfit, a common problem with me 😉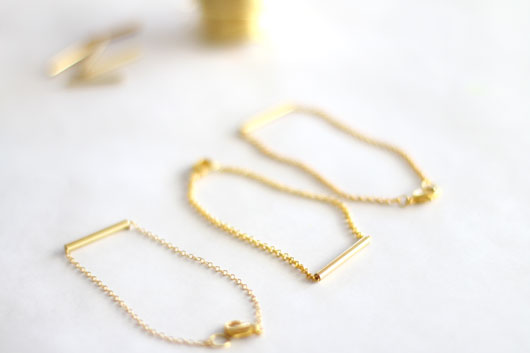 Good luck and let me know if you give it a try!