I ventured into my local bead shop yesterday to purchase some new crimp beads.  One hour and almost $100 later, I walked out with supplies and ideas for about 5 new projects. I'm tired of never having gifts available when I need them and having to run out to Target to buy something I really don't love.  So I've decided to start making more pieces here and there that I can give as gifts when some new occasion or celebration comes up, starting with these very easy and simplistically pretty gold disc necklaces. 
Now to be honest I've never been much of a "vermeil chain" loving girl. Quite frankly they remind me a bit of chains you'd find on some mobster's wife.  That sounds horribly offensive doesn't it?  Apologies in advance to any mob wife readers.  But in all seriousness, vermeil chain has just never really done it for me.  However, my bead guy, knowing my love for either bold & loud, or simple and understated, showed me this combination and I literally fell in love.  This particular vermeil chain is soft and light, and when combined with the sweet hammered disc charm, it makes for the perfect little necklace to wear with just about anything.  I also used a new little gadget on this necklace that is so easy to use I wanted to share with you.  It's called a vermeil crimp bead, a crimp bead made especially for vermeil chain.  Feel free to substitute the gold disc charm for any other charm you already have or love.  Here's what else you'll need: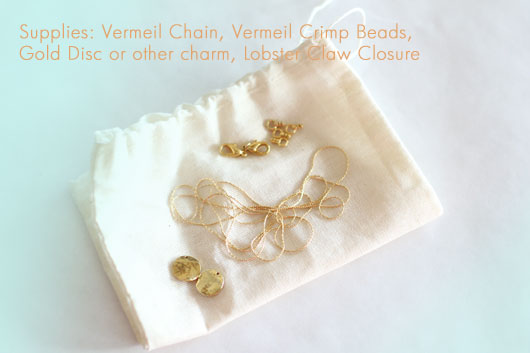 Begin by cutting your chain to your desired length.  FYI, 3 feet made 2 chains perfectly.  I purposely made one slightly longer than the other.
Now slide your disc or other charm onto the chain.  Must do this before applying the crimp bead!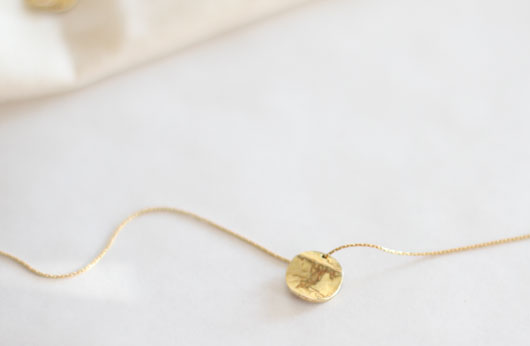 The vermeil chain then just slides into the channel on the crimp bead just perfectly.  Slide both ends in and then gently crimp the middle portion of the crimp bead to hold the chain in place.  You don't need to squeeze very tightly for it to hold.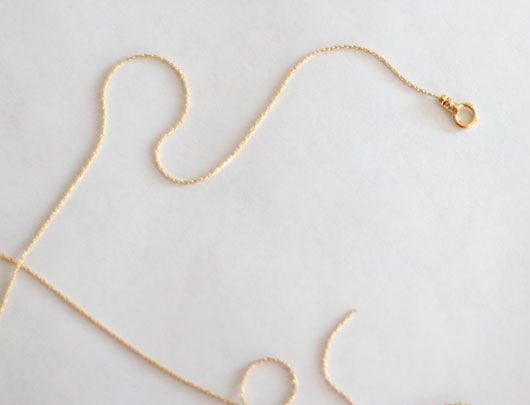 To finish the necklace off, simply add a lobster claw closure to one end of the crimp bead, and voila, you're finished!  You have a dainty and sophisticated little necklace that was so simple to create, and the best part?  It doesn't at all resemble something a mobster's wife would wear 😉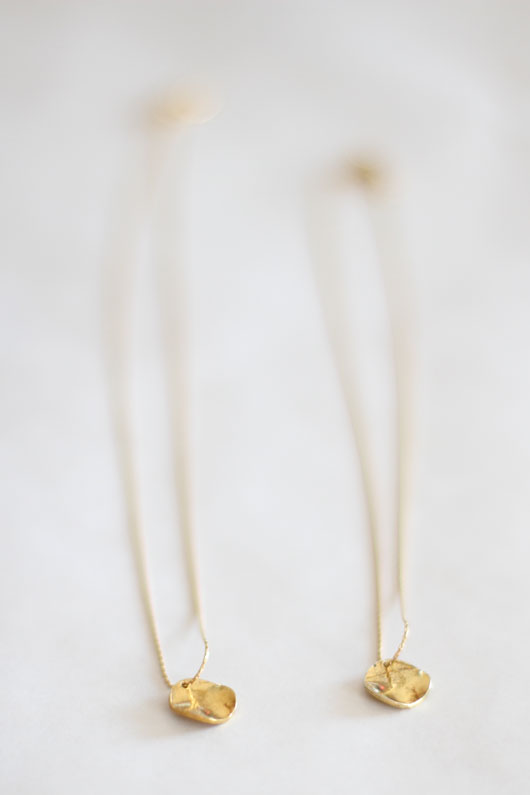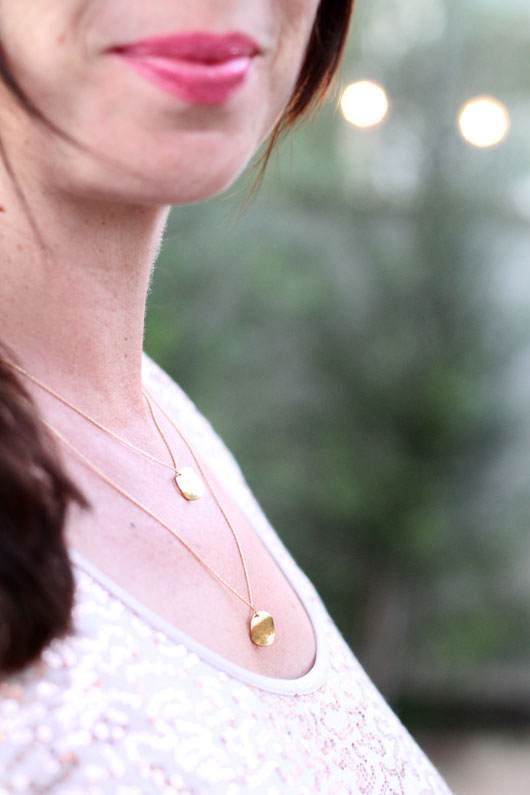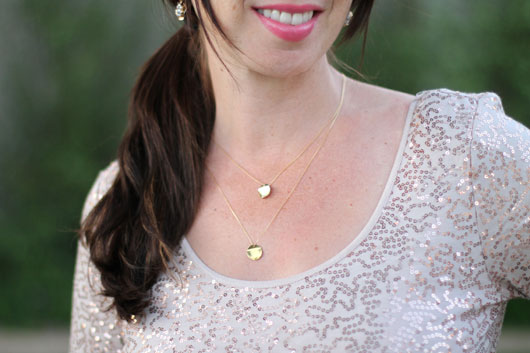 As always, let me know if you have any questions!  Good luck and happy creating!