Nail art isn't usually part of my manicure routine.  It's pretty impressive and all, I just usually stick to the classics.  But when I saw Love Meagan's reinterpretation of this neon and nude manicure, I wanted to give it a try since I love the color combination so much.  Since I'm a nail art novice I was a bit intimated to try any fancy art brushes or anything, so I opted for a simple asymmetrical french tip manicure instead.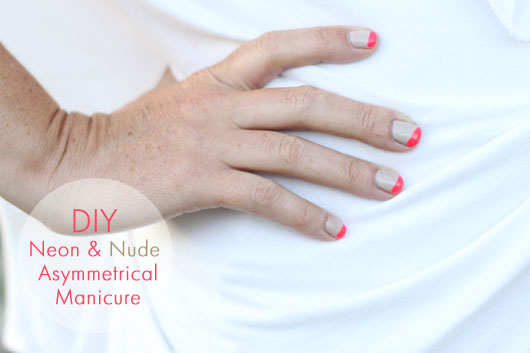 All you need is a neutral base coat – I love Essie's Sand Tropez, as previously stated here, a NEON color for the tips, a clear top coat and some painter's tape or artist's tape like I used here.  I would think standard tape might easily peel off your bottom coat.
Apply your neutral base coats, and let dry completely – don't rush it!  Then tape off at an angle the tips of each finger and apply your coats of neon color.  Let dry again, peel off tape, and then apply your clear top coat.  That's it!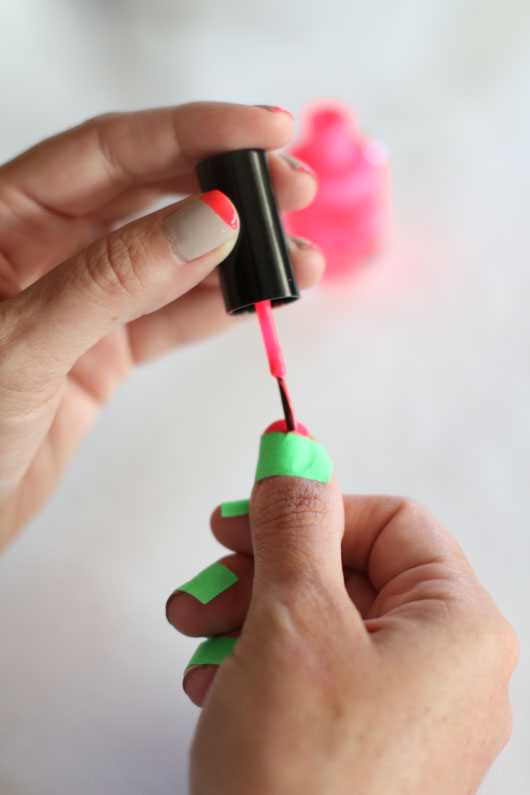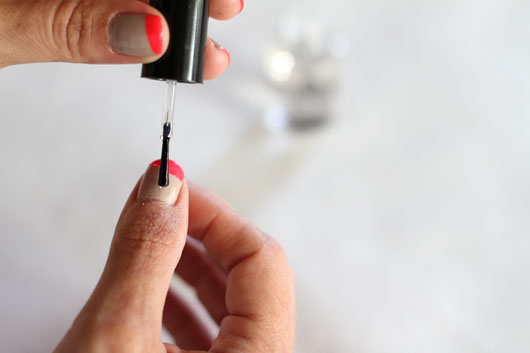 A fun and easy way to get your toes wet in the DIY world of nail art.  Let me know if you have any questions or any tips for me, since I'm hardly the nail art expert! 😉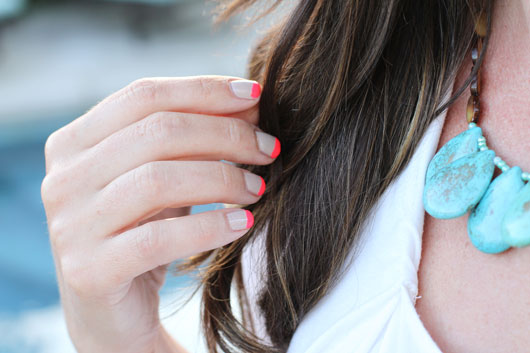 Linking up with the Heathers for Mani Monday