Continuing with a DIY Holiday week, let's make a great gift-giving item; a simple, colorful statement necklace. I love making these types of pieces because they require minimal materials and are so quick to put together. Last night I made 4 more of these pretty things in about 40 minutes while watching The Voice (go Team Cee Lo!). Here's the how-to.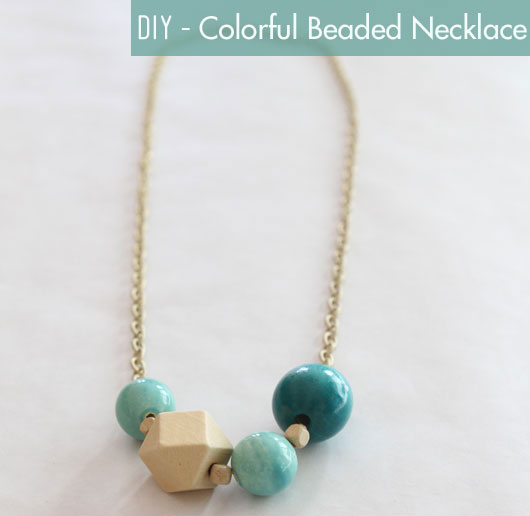 Gather your supplies: Colorful beads, Soft Flex jewelry wire (I prefer this the most for its strength, even though it's a bit more expensive than filament wire, it's worth it), Crimp beads, Jump rings, Closure, and Chain. You'll also need some jewelry pliers and scissors for trimming.
Begin by lining up your beads in a pattern you like. For these types of necklaces I prefer just 4-5 beads, and it's fun to arrange them in an unexpected way, almost randomly but that makes sense when put together. Snip your chain to your desired length, then attach a small piece of soft flex wire, using a crimp bead, to the chain. For this necklace, my chain is about 15″ long and my wire is about 4 inches long. String your beads, then close off the other end with another crimp bead. Attach a closure to one end of your chain, and a jump ring to give your closure something to hook onto on the other end of your chain, and you're done!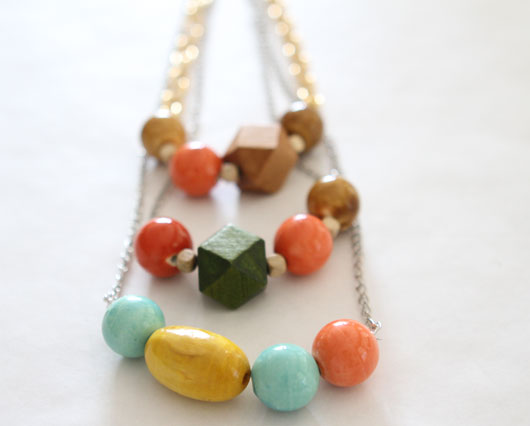 You can also make different color and shape combinations.  In case you want to hunt down these exact same beads, the shiny round ones are from Joann's Fabrics and I purchased them about 1 month ago.  The wooden geometric ones are from the bead shop I frequent in Downtown LA called The Bead Factory, which I wrote about in this post.  You can find detailed info on ordering these beads on that post.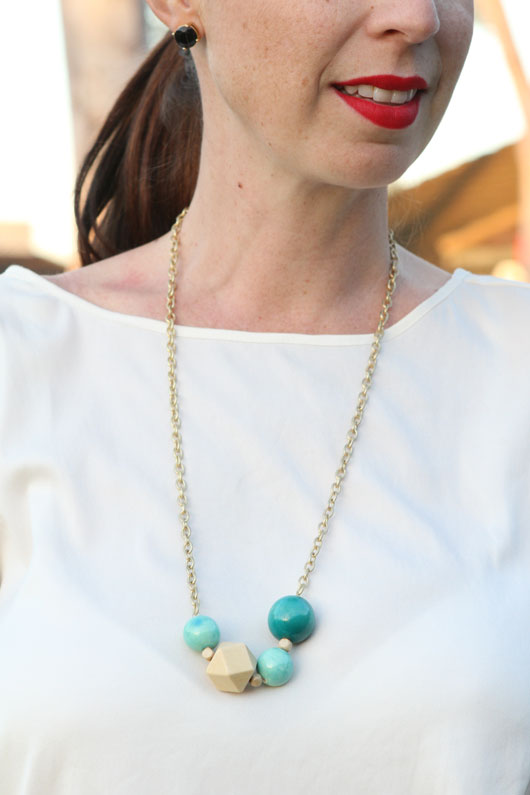 These make great gifts for girlfriends and sisters, or to keep for yourself. If you'd like to see the how-to for making a similar necklace but on cording, check out my Geometric Necklace Tutorial, or for a more labor-intensive statement necklace, check out my Ombre Seed Bead Necklace Tutorial. Enjoy and Happy Holidays!