I have a confession: I've become addicted to Instagramming; I'm @fourflights.  For me, it's far more inspiring and exciting to look at and interact with right now than Facebook and Twitter combined, although I do love the community at my blog Facebook pages 🙂  Anyhow, I digress.  I love being able to capture our everyday moments quickly and on the fly, without having to take our bulky dslr camera everywhere we go, and I love finding new apps to make the IG process even better.  The latest app I found, via Jason Hudson's Instagrammar school, is called Camera +, and can be found in the app store for .99 cents.  While Jason does a much better job explaining what the app actually does, I basically just love it because it allows you to quickly and easily brighten up the levels on any photograph so that they are brighter and punch more.  I also love that it adjusts the lighting when you are shooting against a bright background; you know how the camera phone automatically darkens the whole picture when that happens?  Well this app takes care of that.  Let me show you a few examples.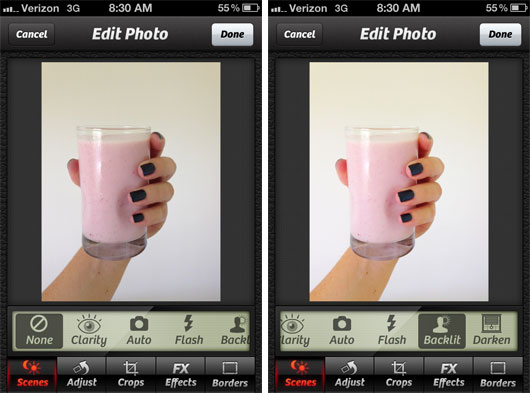 Here's a picture of a yummy smoothie I recently made.  The photo on the left is shown in its true form with no special editing done to it yet.  The photo on the right shows how quickly adding a "backlit" filter brightens it up and makes it stand out more.  Often the pictures I take in here don't even need a filter added to them in Instagram because they come out so gosh darn pretty.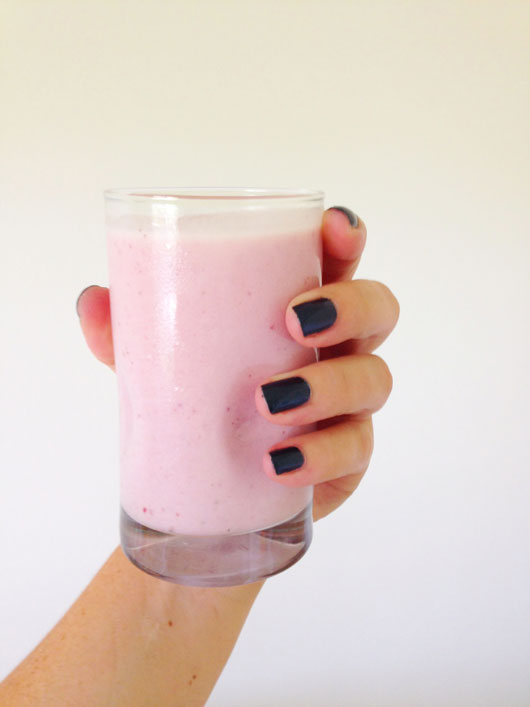 Here's another example taken in my dark bathroom against a beige countertop.  The picture on the left isn't bad, it just doesn't really pop.  But after hitting the backlit button, it is instantly brightened.  By the way, some fun new beauty posts are coming up next week…since I've been stuck in the house a lot I've been having fun playing beauty school.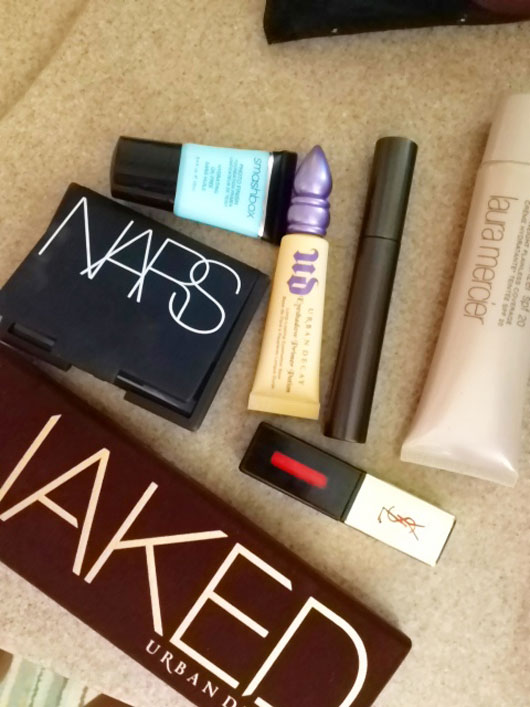 And of course my favorite use of this app is for taking pictures of Hayden.  Because his room is well lit and all the bedding and walls are pure white, it makes for a pretty easy and bright canvas to begin with, but add the backlit option, and the photos of him become so bright they almost glow.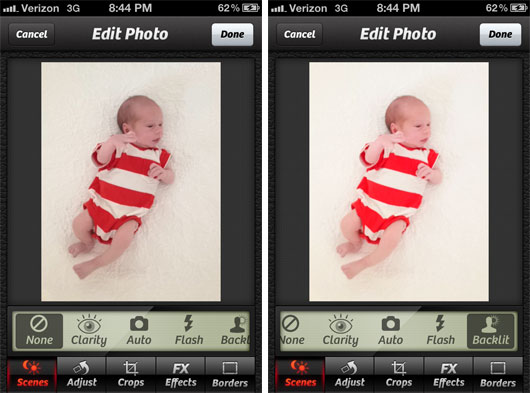 I've been on Instagram since February 2012, and I now have over 600 pictures, which means I need to start thinking about doing something with my favorite shots.  I love this roundup of creative ways to turn your IG pictures into prints, and here are a few favorites.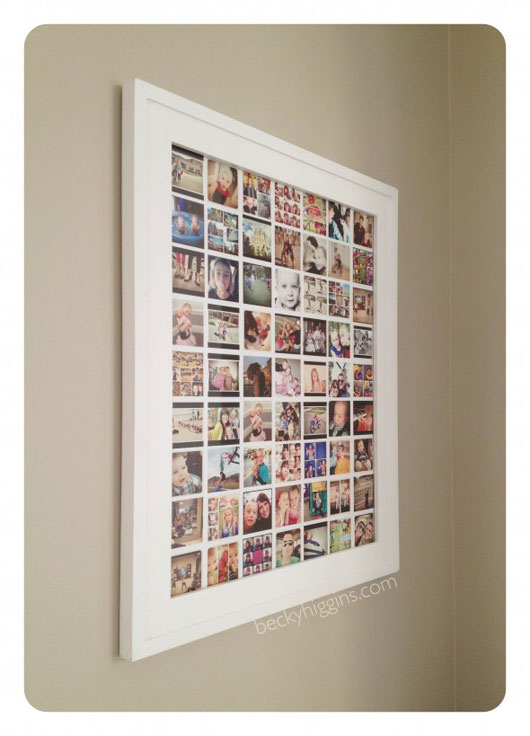 So are you addicted to Instagram too?  And if so, have you found any creative and fun ways to display your photos, or are you still thinking about what to do with them all like I am?  And what are some of your favorite apps for IG?  I'm always looking for some fun new ones to add.  Currently I'm looking to download a black and white app, since I don't love the black and white filter on IG or via Pic FX.
I'm hoping to get a little DIY tutorial up on the blog tomorrow, and I'm guest posting over at Little Miss Momma today, so please go check it out.  I'm getting back into the groove friends, and it feels good!  Hayden is waking twice a night now (on average), and I take 1 feeding and my wonderful husband takes the other feeding (he takes a bottle of breast milk like a champ!).  Hoping and praying that things only continue to get better and better in the sleep department, and I'm almost all healed up too after labor.  Things are looking up!  How are you all?  Would love to know what you are up to these days 🙂