I couldn't be happier to introduce you to my good friend Jules of Pancakes and French Fries. I talk about her quite a lot, so chances are you probably already know who she is, but if you don't, go visit her blog to get a quick dose of humor, wit, book recommendations, and lots of organization tips. Jules just started her second installment of 31 Days of William Morris, a follow up to last year's successful series about de-cluttering, and filling your space with things only that you love or find to be useful. Jules' humor and good taste are evident in her answers below. Here's a peek into what she's most looking forward to this Fall season.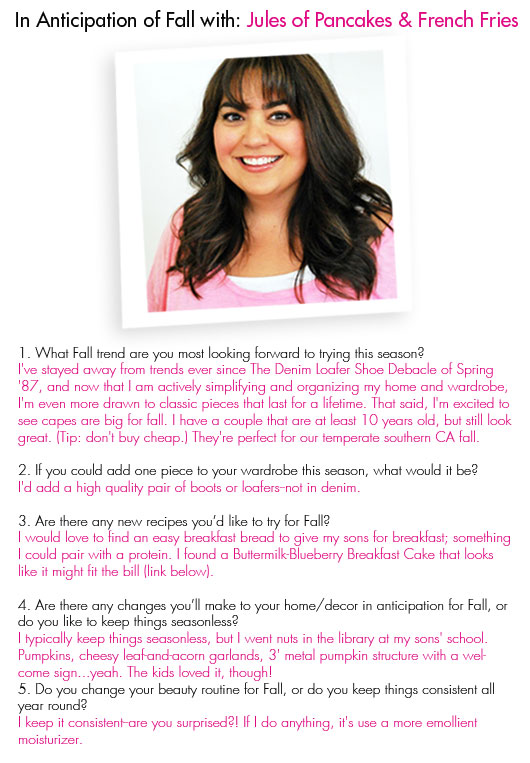 buttermilk blueberry breakfast cake source
To see the entire blogger series, In Anticipation Of Fall, visit here.