All these midi skirts and more can be found on my Pinterest board.  Follow along with me as I pin my favorite Spring Style and Trends for women.  And don't miss a thing, like For The Love Of on Facebook to keep in touch!
I've been on the hunt for a lovely midi skirt lately. I love maxis, but once the heat turns up they can feel quite cumbersome, even if they're light and airy. Midis though are a more modest, and functional version of a short summery skirt that look great with wedges, pretty heels and flat sandals. Perfect for pattern mixing, wearing back to chambray, and just a simple and easy tank, midis are on my mind, and here are a few favorites I wouldn't mind having in my closet.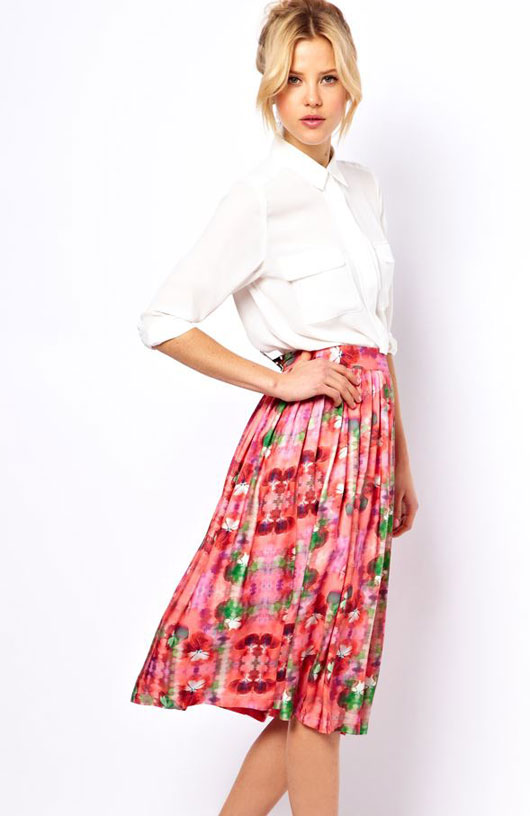 1. Floral ASOS 2. Pink Linen ASOS 3. Red Full Circle ASOS 4. Lime Green Ponte ASOS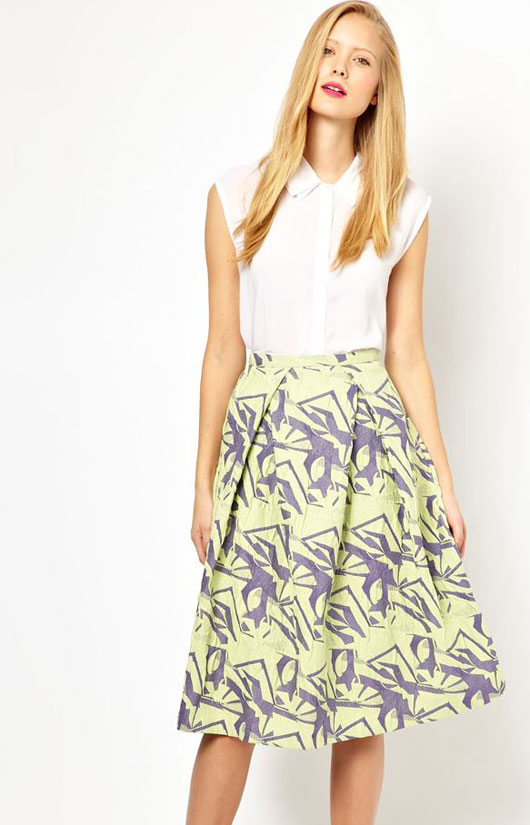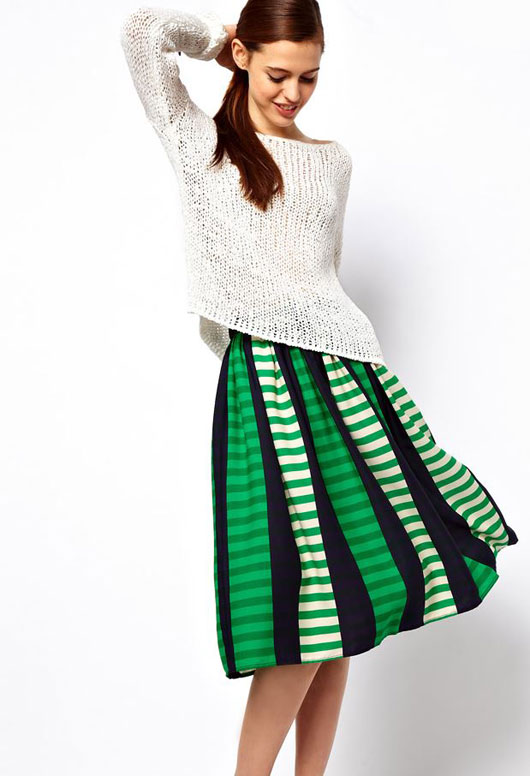 5. Abstract Jacquard ASOS 6. Green Striped ASOS 7. Black and White Check ASOS 8. Black and White Striped ASOS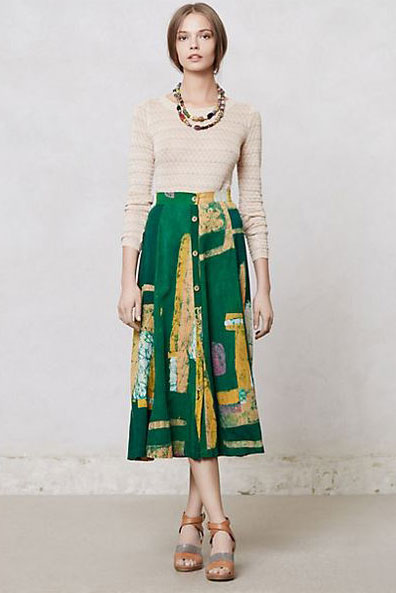 9. Strata Panel Skirt Anthropologie 10. Waverly A Line Skirt Anthropologie
As with maxis, I can just hear it now.  Some of you more petite girls are going to be saying, "I can't wear a midi skirt, I'm too short!"  Nonsense!  Focus on lengthening your proportions by adding a belt and tucking in a blouse or form fitting top.  Then pair with wedges to give yourself some lift and you have a flowing, easy chic look that allows you to feel pulled together, season appropriate yet still functional.  You aren't tripping over your long skirt and you aren't afraid a gust of wind or bending over to pick something up will reveal too much.  I'm a fan of this length, and can't wait to try adding a skirt or two to my current mix, which consists of just one skirt in such length, as seen below.