Oh we bloggers are such funny creatures.  Setting up tablescapes for parties and holidays days in advance just to take photos.  As silly as it is, I actually like it, and it's good practice for the real thing.  My best friend is flying in from Arizona this weekend and we'll be hosting her family for swimming and dinner the night before the 4th, so I figured it would be the perfect opportunity to create a patriotic outdoor dining table and eat under the cafe lights.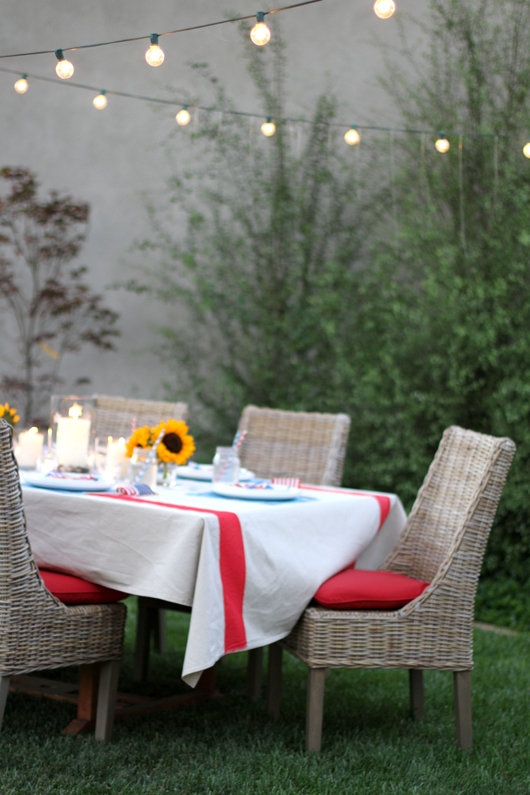 I wanted to go with a classic Americana red and blue theme, but back to natural shades of canvas and gold instead of stark white, since we'll be eating outside surrounded by trees and lots of shrubs.  I covered up our old outdoor dining table with a painted canvas drop cloth, and brought out our good dining room chairs to make it a more sophisticated feel.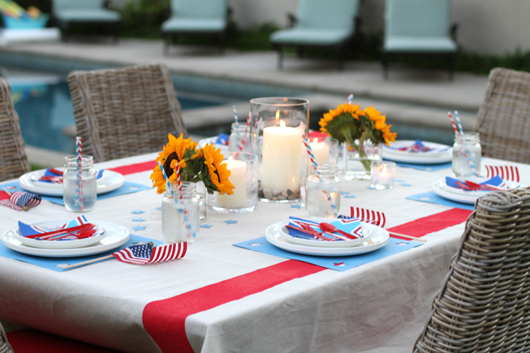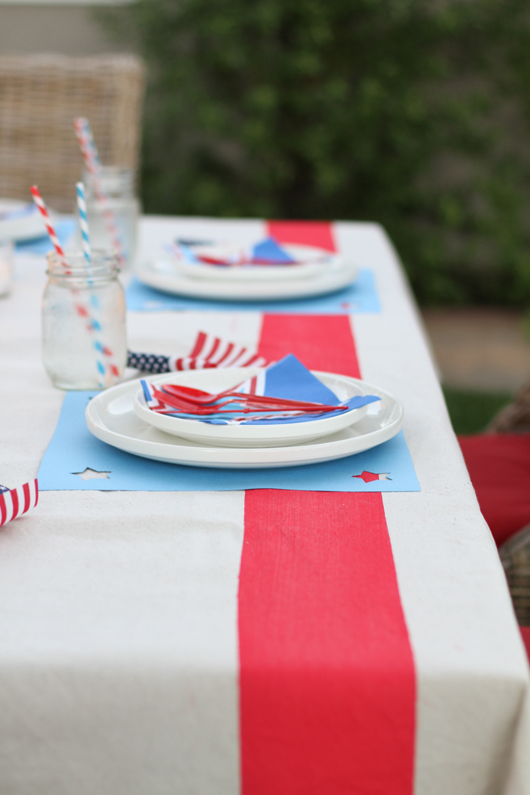 I mixed up the casual and more formal elements with this place setting.  I wanted the tablescape to be both casual and laid back, but also a bit more sleek and sophisticated, with bits of handmade thrown in.  I used mason jars and striped straws, but the vases and hurricanes were clean and sleek. I used paper napkins, paper place mats and plastic wear, but used my ceramic plates.  It may seem a bit of a contradiction, but I really like how it turned out.  Not too fancy, but not too casual either.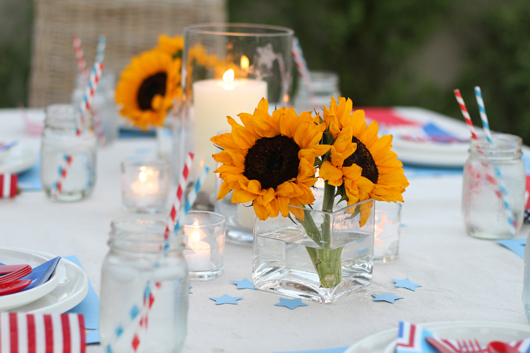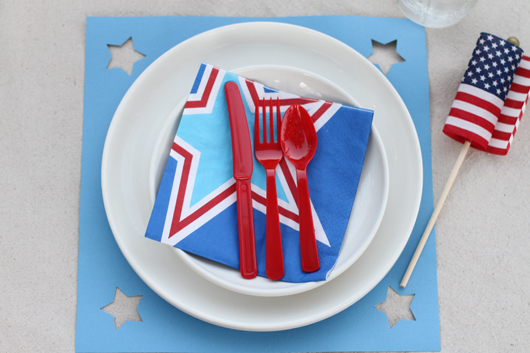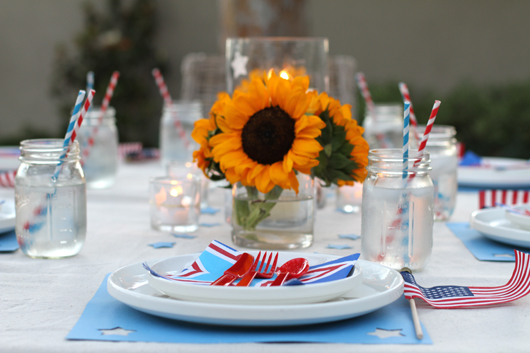 The highlight of the table were the glass hurricanes I made by using a glass etching technique and star stencils I created myself.  The how-to is below.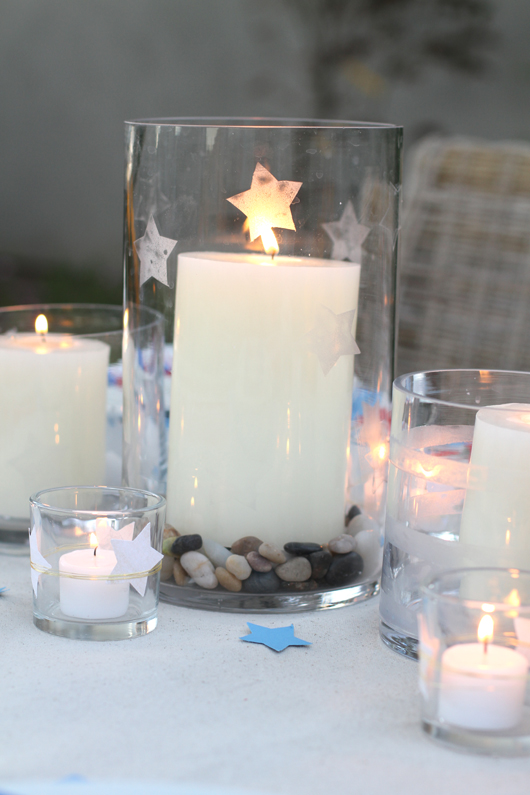 Here's a breakdown of how I created the different elements for the table:  For the glass etching, I traced and cut out stars using a special glass etching stencil you can find on Amazon.  It's purposely blank so you can create whatever you want.  Once you cut out your stencils, you adhere them to your glass and then apply the etching cream.  Let it dry (even though it says it only needs to stay on for 60 seconds), and then rinse off with water.  The stencils can be used over and over again until they no longer adhere.  For the place mats I simply punched out stars in all four corners, and then used the punched out starts to scatter in the center of the table.  For the painted drop cloth, just measure and figure out how you want your stripes to lay, and tape off your section to be painted with painters tape.  Paint with fabric paint, let dry and then peel off tape.  For the star votives, I painted card stock with gold metallic watercolor paint, and then punched out stars when dry.  Adhere stars with a bit of double stick tape and then wrap the votive in gold jewelry wire a few times, twisting off the ends to hold in place.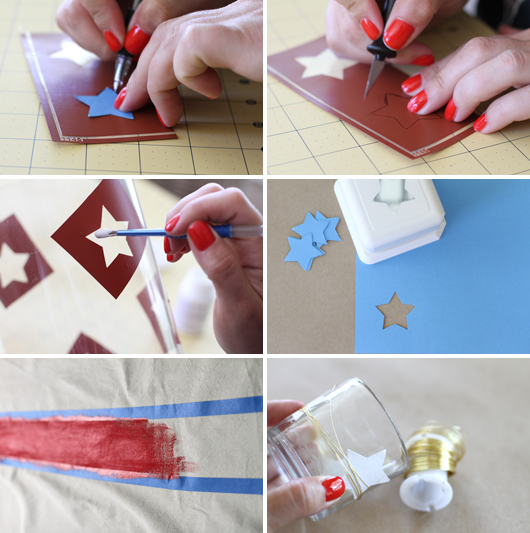 As a mother of two young kids, I try to walk the border of pretty and chic, but also fun and whimsical. I don't ever want to create something in our home where the kids don't feel like they can be a part of it, but at the same time I don't want to create a completely  child-centered home where you wonder where the adult stuff is.  I hope I've achieved a balance of both with this place setting.  If I didn't, please just go ahead and let me think I did 😉
Do you all have any plans for the 4th?  Entertaining, and if so, what kind of party are you throwing?  I'd love to know!