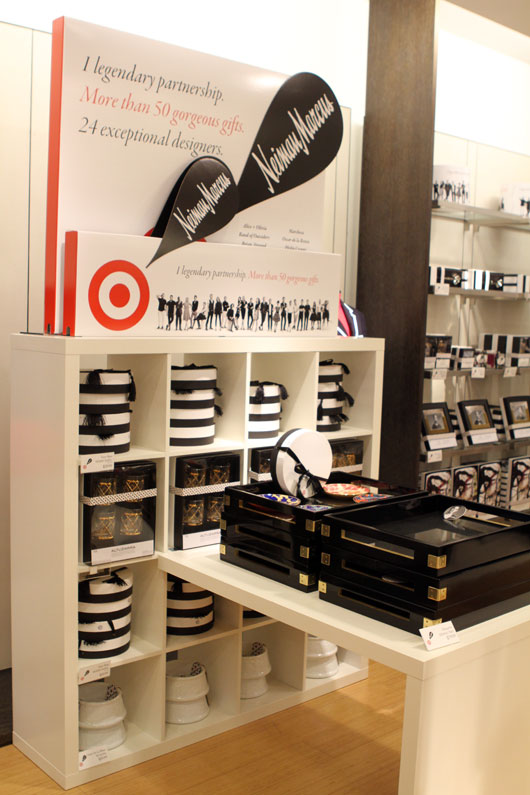 Yesterday I rose at 5:30 am, primped a bit and headed to Neiman Marcus Fashion Island for the launch of the much anticipated Neiman Marcus and Target Collaboration, which created 50 gifts from 24 amazing designers for the Holidays, hence the hashtag #holiday24.  I met with the Director and Assistant Director of Public Relations for the store and they allowed me into the shop before store opening to have a sneak peek and take pictures.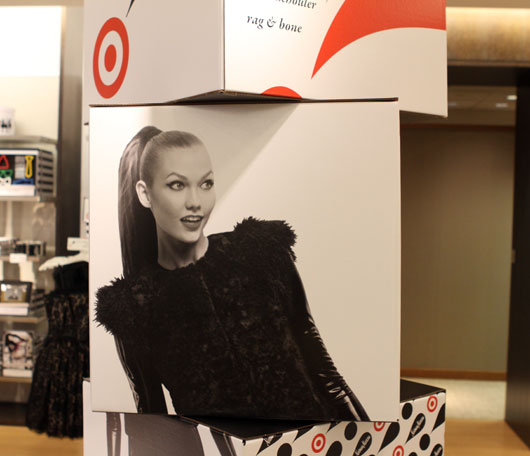 I have to tell you why I love this kind of stuff.  I know many people are skeptics and dismiss these type of collabs that regularly occur at places like Target and H&M as overhyped knock-offs, and to some extent that is sometimes true.  But I had a feeling this partnership would be different and am always a bit excited when something like this happens because it creates an excitement in fashion; for the designers, the employees that work in the retail stores, customers.  It brings a sense of fun and approachability to the designer world that is otherwise usually lacking.
As I detailed in my post Friday afternoon, the logistical plan of letting customers into shop, as to avoid a Missoni type fiasco, seemed to be well thought-out and planned.  And being there to witness it first hand, it was also very well executed.  Shoppers lined up and were handed wristbands.  They were then let into the shop in groups of 50 depending on their wristband color and allowed 15 minutes to shop before the next group was let in.  There was a purchase limit of 5 max per item, to avoid any hoarding and reselling on eBay which has been known to happen.  Customers enjoyed complimentary coffee, water and donuts.
I was there from the minute the first group was let in the doors and stayed for almost two hours and the experience was dignified, exciting and cheerful.  Customers were rang up quickly at at least 10 different registers, and all hands were on deck with the staff of the store.  From speaking to a few different employees, you got the sense that they were excited to see something like this come to Neiman Marcus, and to take part in the hype.
I showed a lot of restraint when it came to shopping, only getting two items for myself and the rest were gifts and items for the kids.  My view on the collection?  While I loved most of the items, honestly I didn't love them all.  Some of the gifts were quite frankly overpriced for what they were; a $170 small roller from Alice & Olivia was not the most expensive item, but for what it was, seemed to be the most inaccurately priced.  The quality of almost all the items seems amazing, the Altuzurra tray weighed at least 10 pounds(!) and was beautifully made, as were the shaker and cocktail tumblers.  The packaging of all the gift items was well thought out and merchandised together beautifully.
My one critique was of the clothing items.  While independently they worked, when merchandised together they came across as sort of thrown together, almost schizophrenic.  For instance the Lela Rose blouse and dress didn't seem to even be from the same design-year let alone the same collection, with totally different colors and fabrications.  The same goes for Tracy Reese.  I bought the lovely blouse she designed, as well as the plates, but it would have been nice to see another clothing item from her that coordinated with the blouse, like a killer blazer or scarf.  I would imagine it made for a challenge for the visual merchandising teams.  At least with the accessory/home items, they were able to be packaged cohesively in the same white/black striped boxes so it made for a pretty presentation.  But the clothing items didn't hang as well together.  The one way to remedy this in the future is to perhaps give more strict guidelines to the designers that the items have to somewhat coordinate, or have fewer designers create more clothing items, almost mini-collections.  I know the intent was for each piece to stand on their own to give as a gift item, but they could have at least worked more cohesively together than they did.
If you follow along with me on Instagram you would have seen the many pictures I took yesterday morning, but if you're interested in seeing them all you can find me @fourflights and look in my stream.  I had a great time and it was so fun to be in teh store for this launch, getting to witness it from the moment the customers came up those escalators.  A special thanks to the PR team at Neiman Marcus Fashion Island who were wonderful hosts and did an amazing job.  My hat off to them and the staff of the store who were nothing but fantastic.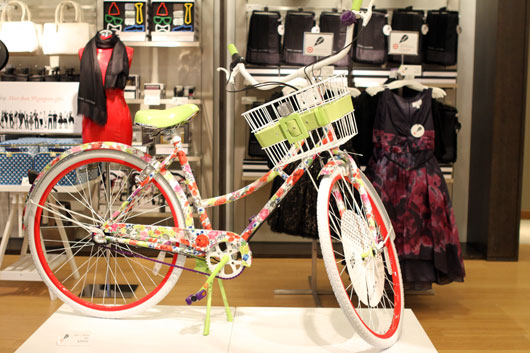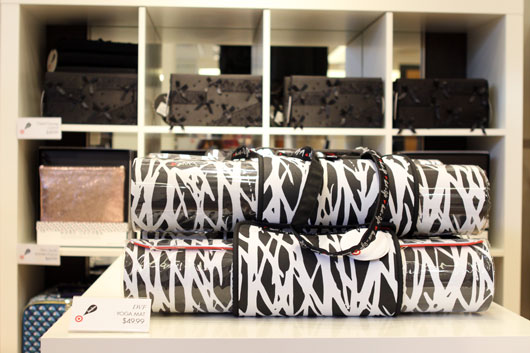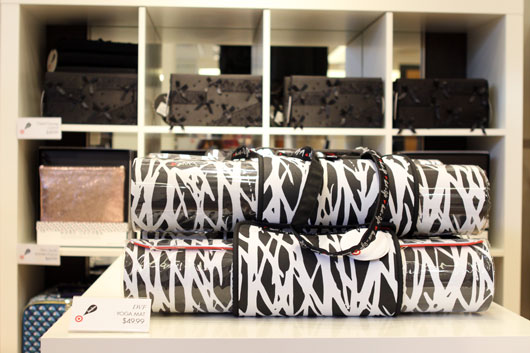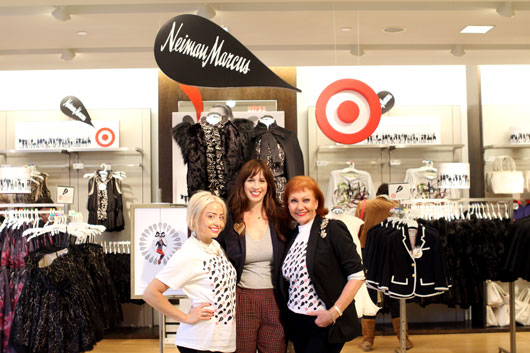 And in case you're interested, my top 5 picks for the items, based on design, quality and value?  Here they are.
Proenza Schouler sweatshirt for comfort and value (I've been wearing mine since yesterday morning).  I sized up to a Large because I wanted it a bit looser but overall runs pretty true to size.
Tracy Reese sequin blouse for design.  Beautifully made and looks great on.
Marchesa girls dresses for designer details and quality.  I purchased the pink one for Taylor.
Tracy Reese dessert plates for design and quality.  Beautiful and very heavy, feels almost indestructible.
Judith Leiber compact for design and value.  Not everyday can you score a Judith Leiber piece for less than $100.
Honorable mention goes to the Rodarte wrapping paper.  Not my personal favorite, but overall a pretty cool design.
So tell me, did you buy anything from the collaboration?  Did you love it or were you indifferent?  What were some of your favorite items?