Flip flops in Southern California aren't just for summer; they're usually worn year round and are in many ways a way of life. So us Southern Californians are picky about our flip flops. For a while I stuck with Havaianas, but when our friend Will, an expert in the shoe industry, branched off and started his own flip flop company Sandalista, I had to give them a try. These are hands down the best quality and most comfortable flip flops I've ever owned.
The best thing about Sandalista though is that they are completely customizable. You can choose your own design from a huge selection of really awesome artists, or you can upload your own design, like a favorite picture of the beach or your kids. You can choose a foot-bed for men or women, and your strap color as well. It's such a cool concept, made even cooler by the fact that they're made in the USA, just a few minutes from my house in fact. The designs last for months too without any sign of wear. Plain and simple, I love these sandals and I think you will too.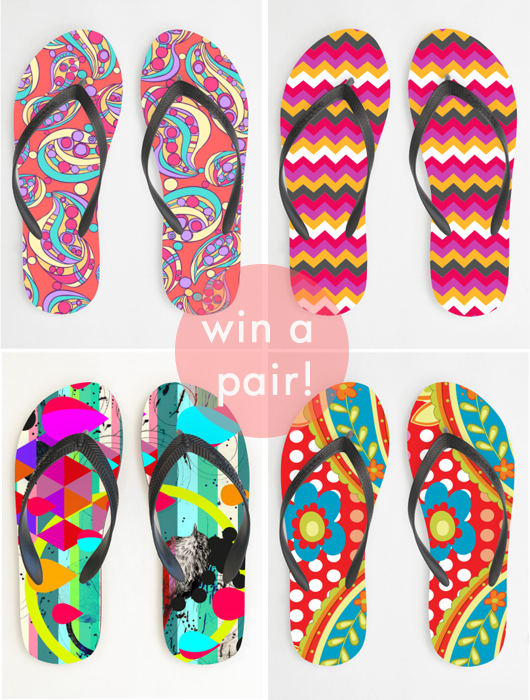 The folks at Sandalista are giving away 2 pairs of flip flops to 2 of my readers. You can choose if you want a pair for yourself or give them to your man. You can pick from one of their artist's designs, or upload your own. The choice is yours. I hope you're as excited about this giveaway as I am. Summer is still in full swing so there's plenty of time to enjoy these, even if you don't live here in Southern California. Enter to win below where you'll all the details. Good luck!