Packing for Blissdom was relatively easy considering my wardrobe choices are somewhat limited.  Each outfit had to meet 3 criteria: Colorful, Comfortable, and Stretchy.  If an outfit covered all three of those categories, then it made it in the suitcase.  Here's a peek at what I wore for the first 2 days of Blissdom…Part 2 coming up tomorrow.

I wore this dress for the welcome party on the first night.  I wanted to be comfortable yet still feel dressed up so I chose this outfit which really only looks appropriate with flats since it's a wee bit short.  I also wore my glasses since I had been traveling since 5 am and my eyes were a burning!  The dress is ASOS Maternity and the shoes are the Hattie from ShoeMint.  Necklace c/o Lisa Leonard.  Other than the dress being a little roomy and slightly longer in front, there are no other tell tale signs of it being maternity.  After the bebe I can just take it in a bit and still be able to wear it.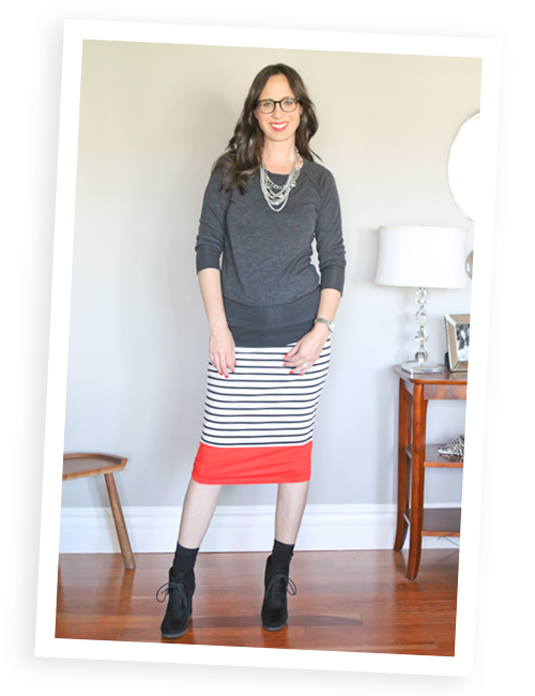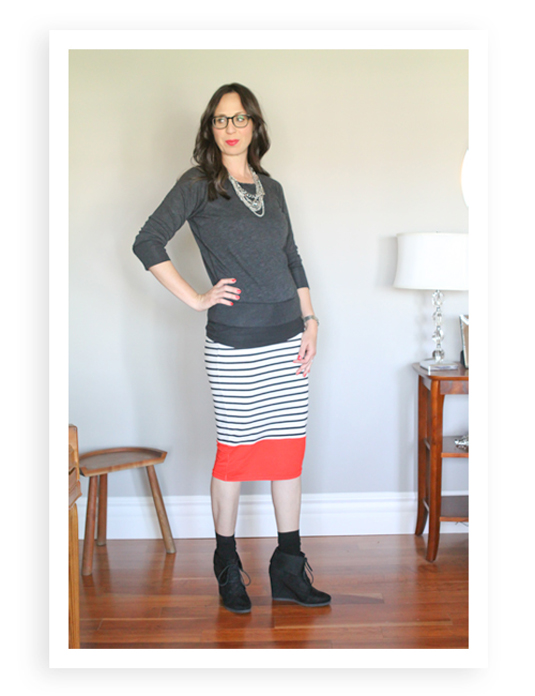 I put a twist on this skirt originally seen here, by adding wedge booties, my favorite sweatshirt and a glam necklace.  My bump is still small enough where I can just add a long tank top underneath and be pulled together, but I know this stage doesn't last forever.  The sweatshirt and tank are James Perse and the skirt is also from ASOS Maternity but is sold out.  Necklace is from Vera Wang for Kohl's and booties are from Target.  I can't get over how cute and affordable their maternity clothes are.  The last time I was pregnant all I had to choose from was A Pea In the Pod and Baby Style which were/are both quite expensive.  It's fun this time around to be able to be a bit more of a risk taker and not feel so guilty about it.
Part deux tomorrow…linking up to Mom Trends Monday Mingle