Hello everyone!  I'm back from our 5 day trip up to the mountains, where I did everything from fishing, to hiking to getting the best massage of my life.  I'm tired but ready to unpack and get back into the swing of things, which includes blogging!  I've missed it the past 2 weeks and am looking forward to getting back to regular posting.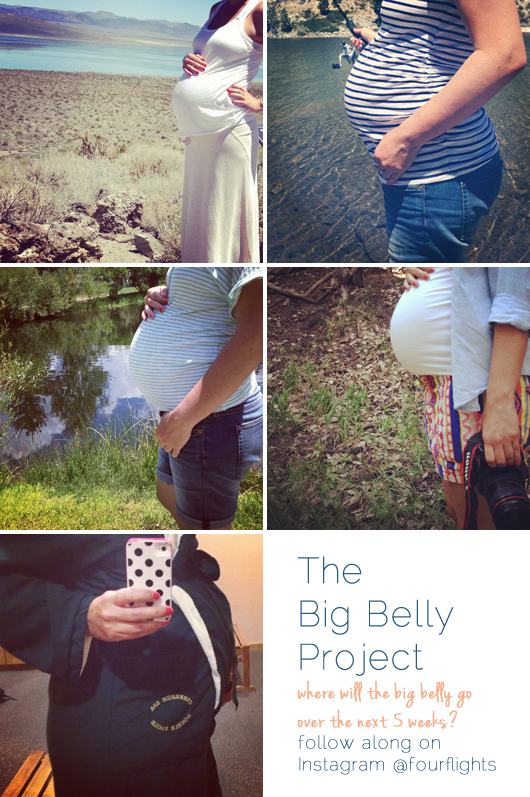 While we were on our trip I started taking pictures of the places and adventures the belly was going on and I thought it would be fun to document all the things I'm going to try to fit in over the next 5 weeks.  With 2 weeks left of summer break and 2 kids to keep happy, there's not a lot of slowing down that will be had.  But that's okay, while I'm feeling good I'll be out and about enjoying summer and our last days together as a family of 4.
If you'd like to join along on the adventures of Big Belly, follow me on Instagram @fourflights.  And did you all remember I have a Facebook page for the blog?  Well I do, and there's an awesome Neon Gift Bundle giveaway that I'm giving away on Oh Sweet Joy's blog, but only to fans of my Facebook page.  So head on over and likey like my page if you want to win some sweet neon!
And stay tuned for a very fun announcement I'll be posting tomorrow morning!  It involves Pinterest and crafts and mingling with other bloggers.  Now to go and put off unpacking!