We spent the past weekend in Big Bear with 3 other sets of families, and if you follow me on Instagram, you will know that it was pretty much like living in 1 big awesome frat house for the weekend.  In all there were 9 kids, 2 babies and 8 adults all staying on 1 big house.  While at times it was a bit loud, and there were some tears shed by little girls who seem to be drawn to a touch of drama, for the most part, it was a great trip spent on the lake, riding Super Mable and drinking whiskey by the fire after kiddie bed time.  I'd be lying though if I said some of the funnest memories though, were the ones spent with just my girlfriends, while the dads were in charge with the kids on the boats, or while we went on walks with the babies.  Spending time with your friends is never a bad investment.


Between regular beach days, pool days, and a good dose of sunning lakeside, all this time outside this summer has been awesome, but it's doing a number on my skin.  I was getting my tan on while baby napped and the kids were on the boat, and I mentioned to my friends that my legs were starting to get that dry look to them, that seems to be growing ever more present the older I get.  I swear I don't sit around all day and analyze my skin tone and texture, looking for flaws and critiquing each wrinkle.  I'm much too busy breaking up fights and nursing a baby for that.  But when you're just hanging out, with time on your hands, your mind wanders a bit, doesn't it?  When I spend too much time in the sun, I've been noticing a few things that happen.  First, my legs get that dry, scaly texture to them.  Second, my chest gets these deep creases in them.  Third, those sun spots I'm trying to work on getting rid of?  They seem to grow a bit more pronounced and darker, and new ones pop up.  And lastly, my knees of all things (oh dear), get super dry.  The bad news is, my skin is growing more and more sensitive to sun exposure, which really sucks seeing as how I live in Southern California, where the sun is shining 300+ days of the year.  The good news is, I don't feel old (yeah!), and my skin is still youthful enough, that it tends to bounce back pretty well, when I give it some extra TLC.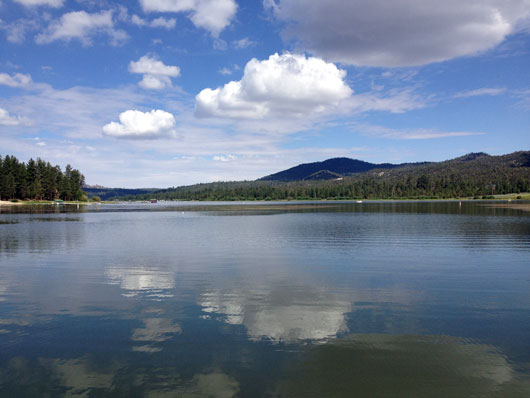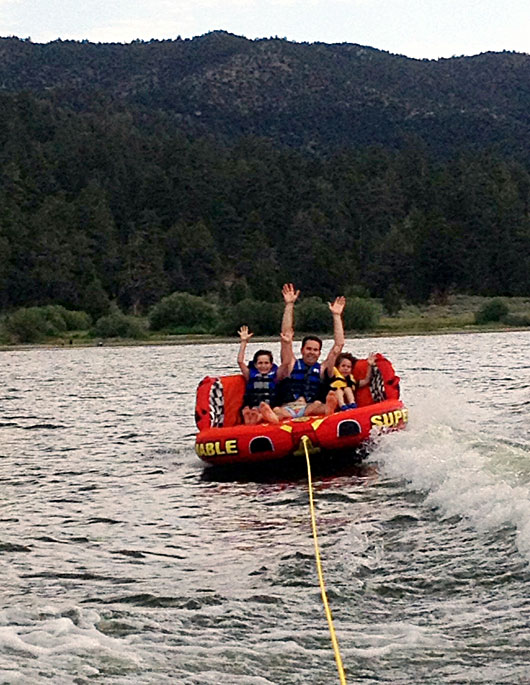 With my growing accumulation of awesome hats, I'm trying to be extra diligent about always wearing one while out in the sun, to keep the sun spots from increasing with intensity and number.  Drinking tons of water is crucial to staying hydrated and keeping headaches at bay, especially when drinking in the sun (beer anyone?), but water also helps your skin stay refreshed and hydrated too.  And moisturizing like a mad woman helps to keep that sun-exposed skin from getting that dry scaly look, the one I complained about when I was sunning myself lakeside.  I'm obsessive about immediately showering after I spend time in the pool or ocean, because the water mixed with sun, always dries out my skin and leaves it feeling tight and uncomfortable.  A quick rinse takes off the coat of salt water, but also gets it primed for a fresh coat of lotion.  I already use Aveeno Daily Moisturizing Lotion, and it works great on its own, but to give my skin an extra bit of dewiness, I've been mixing a bit of Hayden's baby oil in with it too.  Sounds strange, but I swear my sun parched skin just soaks it right up and even seems to intensify my tan.


So while getting older means being more cautious and less carefree in the sun, and while I often feel like a crazy lady chasing my kids and husband around with a can of sunscreen, it's nice to know that my skin is still young enough to save a bit, and can rebound quite successfully from a bit of sun exposure. So what are some of your tips to help save your skin from the sun, and what do you do to give it extra TLC when you've exposed it to a day out?

AVEENO® Daily Moisturizing Lotion: Give your skin a naturally beautiful fresh start. This nourishing lotion improves the health of your skin in just 1 day! It contains ACTIVE NATURALS® Colloidal Oatmeal and is blended with rich emollients to help protect and soothe dry skin.
Compensation was provided by AVEENO® via Glam Media. The opinions expressed herein are those of the author and are not indicative of the opinions or positions of AVEENO®