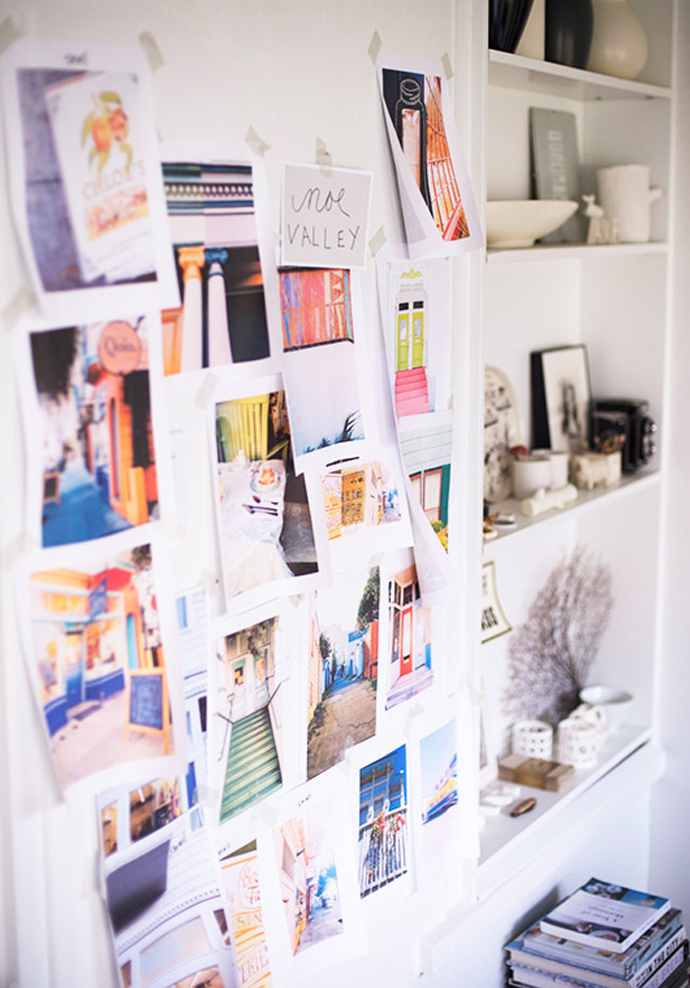 One of the best decisions I made this year was to take advantage of some of the wonderful connections I've made through blogging, by hiring two fabulous contributors. Alix and Lindsey have been a saving grace for me this past year as I've battled fatigue, occasional lack of creativity, and continual brain fog. Some question why even bother to keep the blog running during abnormally hectic periods, and while I did at times question my saneness, and some weeks went by where I didn't post a thing, I still do love this space and don't want to give up on it. I have a strong feeling this craziness is just a season, and it would be a shame to give up on blogging after all the years I've put into it; 7 years total, and almost 3 in this space. In the past seven years I've made great connections with people who've turned into friends, and with brands who I respect and consider myself lucky to work with. I've also worked so hard to be able to even call this a business and not just a hobby, that I'm not willing to throw in the towel just yet.
Which brings me to my point here. In 2015 I have hopes of feeling better and doing more here. Not necessarily a ton more content, I'd like to limit posts to 3 times a week still. But more helpful content all around. When coming up with projects and posts with my two current contributors, I usually request ideas that I want to try myself, or areas which I know I'm not necessarily gifted at but am still incredibly interested in. Finding the time to try and force creativity and areas of life which I don't excel in is a pointless act, so I'd like to continue to focus attention on writing and creating content I am good at, yet still keep other helpful and useful posts coming, from people who are really good in that area.  So, I am currently looking to add on 2 new paid monthly contributors beginning in 2015.
Seeking Natural Living Contributor:
Natural living, with an emphasis on home and beauty. This contributor would ideally have experience in creating DIY/homemade beauty products like masks, scrubs, lip balm, lotions and other potions, and huge bonus if they can transfer that knowledge into home-related homemade products, including things like DIY all-natural hand sanitizer, counter top spray, maybe even soy candles. A good knowledge of natural beauty products currently on the market would be great too, since we can't make everything ourselves! Basically, someone who has an appreciation and understanding of natural living which reaches across the realms of both personal health and wellness, and the home. Important to have good photography and styling skills. My current contributors do a fantastic job and you can see some of their work here, and here.
Seeking Lifestyle Curator:
I love well-curated round-ups of posts I actually could really use and need, and pin them all the time. Posts where all the links work, the destination links are an actual true representation of the subject, links are posts which are true hidden gems, and posts are both beautiful and useful. I would love to have someone on board who could do the hard work of rounding up things like the 25 best  healthy crockpot recipes. Or 20 great ways to add a gallery wall to your living space, or 15 beautiful denim and heels trend. Someone who has a great eye and loves the lifestyle niche, and who can sleuth out great posts which are timely and useful for readers. Important to have basic graphic design skills and can create nice looking, well organized collages.
If you are interested, please shoot me an email at andrea@fortheloveof.net with the subject title Contributor Position. We can discuss at that time payment, and more details. Please provide a link to your site if you have one, and/or current and past links to contributor and freelance work. I am not looking for a certain size blogger, any and all are welcome and appreciated. I would just love to find a couple of more talented people who have a good eye and good photography skills, that is most important! 🙂 As a contributor you will always get a mention/credit in social media shout-outs, a bio at the end of each post with your links and a photograph, and in 2015 I'll be adding current contributors bios and links directly in the About Page so you're easy to find and reach!
Thanks so much for reading and I look forward to hopefully hearing from some of you 🙂
Image Credit SF Girl By Bay