Happy 2014 to all of you, and welcome back. How was everyone's holiday? Ours was great for the kids, exhausting for us parents. We scrambled and procrastinated and were in general, horribly disorganized, but in the end we pulled it off. Art and I agreed though, next year, we are doing things differently. Happy to report we already took a step in the right direction and ordered a couple of the kid's birthday presents in an after-Christmas sale.  Being more organized is a definite goal of mine.
In other news, I'm admittedly finding it hard to get back to the blogging routine, after taking the last couple of weeks off.  In hopes that I fall back into place within just 1 or 2 posts, I'm sharing 13 of my favorite posts from 2013.  It's a way of easing back into blogging, if you will.  I hope you don't mind.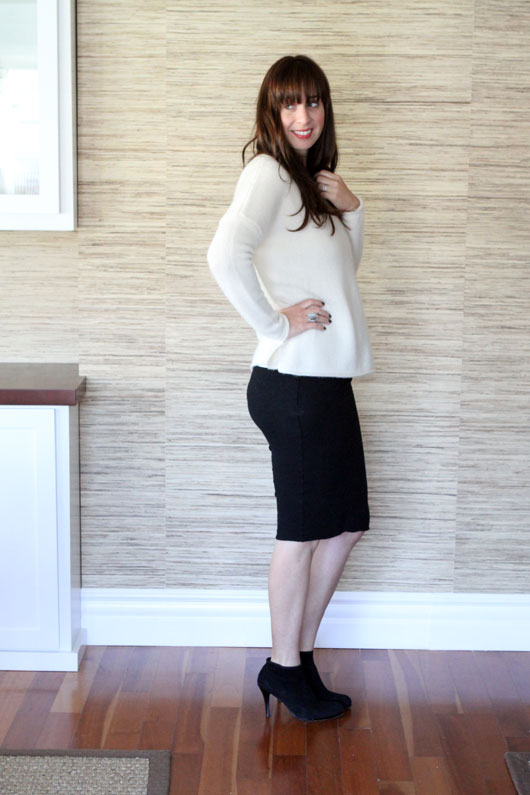 My most popular post of the year was one of the first I wrote in 2013, and started the series Making Clothes Work For You. I wrote a few more posts similar in nature, and still had more ideas of how to expand on these types of posts, but alas, it always came back to time, or lack of it.  I would love to visit sleeve lengths, waistlines and styles of pants.  Would you have any other requests for this type of series?
Debunking the Myth Of Small In January I attended Alt Summit, and am getting set to attend again in just 2 weeks. I went with a lot of anticipation and anxiety, and left feeling recharged and quite pleasantly surprised. The people I met were encouraging, and future work I secured through contacts made there, made be realize you don't have to be a huge blogger to be recognized for your work.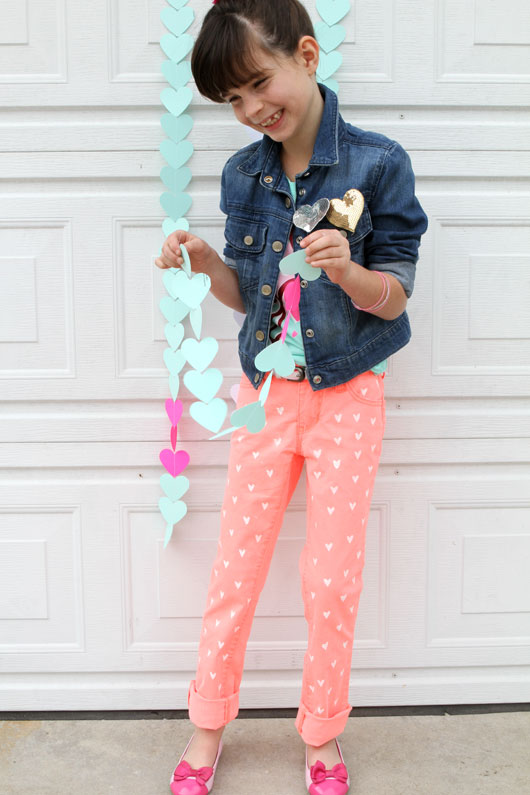 Painted Heart JeansI completed a lot of DIY's last year, though not as many as the previous year. Still one of my favorites, and most popular, was a simple pair of painted heart jeans I made for Tay. She is still as cute as ever, but my, how she's grown since I took this photo a year ago now!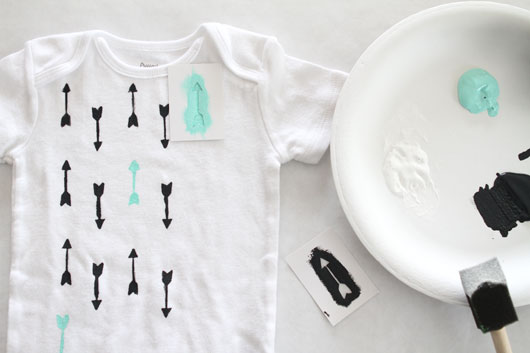 Painted Arrow Onesie and DIY Neon Valentine's Baby H may have outgrown this onesie, but I'm saving it for the memories. Gosh he looked cute in that!

6 months postpartum depression free. Celebrating not only 6 months, but a full year and beyond postpartum depression free was one of the greatest gifts I could have ever received. I am still grateful for the babymoon phase I was able to experience with Hayden.

Making Clothes Work For You Swimsuit Edition There's a part of me who still can't believe I posted these photos, and then there's an even bigger part of me that can't believe it's such a big deal. As my friend Jen said, "I long for the day when one is NOT considered BRAVE for showing their body (in an appropriate way) and loving it just the way it is. We deserve better. We should treat others better. We should be kinder to ourselves." Amen.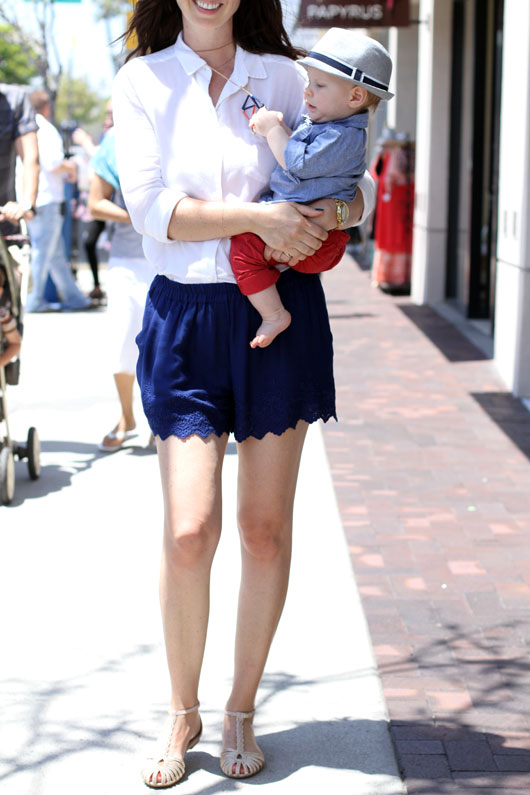 Daily Style – How To Wear Lace ShortsThis is still one of my favorite style posts ever. If only I had the time and ability to style and set up shoots like this, instead of hopping around to the back of my yard and standing in front of the same tree, over and over again.

Taylor's Favorite Things Party & DIY Floral CrownsProving that the best parties are ones that feature all of a girl's favorite things, Taylor's 8th birthday party came together at the last minute and couldn't have been better. And she still proudly wears these DIY crowns.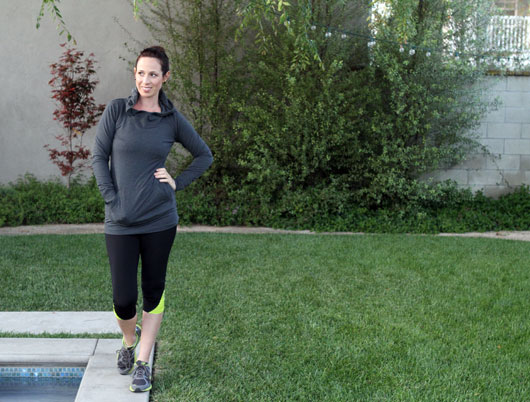 Making Clothes Work For You Workout Edition I took on a few more sponsored posts last year, and while some didn't quite work, I think, I hope, most did. I am still most proud of this post I did for New Balance, and will strive to take on more work in 2014 which I can incorporate into this space in such a genuine and organic way.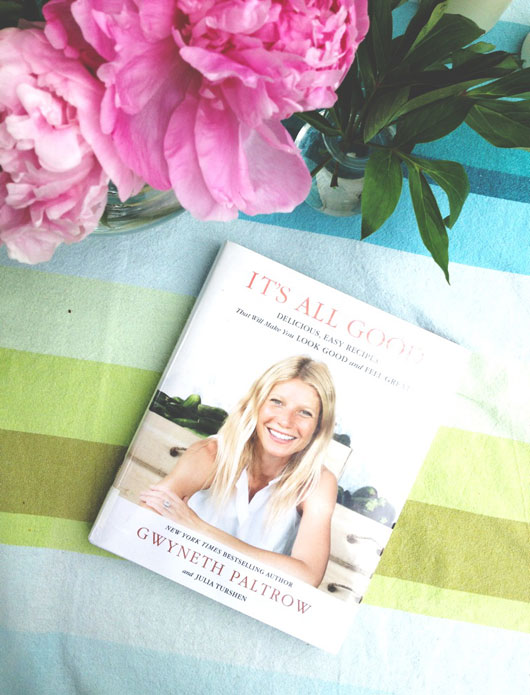 How Gwyneth Made Me Do It all got started, and how I finally landed a gig at Babble. Who knew a borrowed book from the library, would literally change the course of how my family lived and ate, forever?

DIY Skateboard Deck Swing Another favorite DIY of 2013 was our skateboard deck swing, which still gets lots of love on an almost daily basis. I was thrilled when it was featured on Apartment Therapy's home page!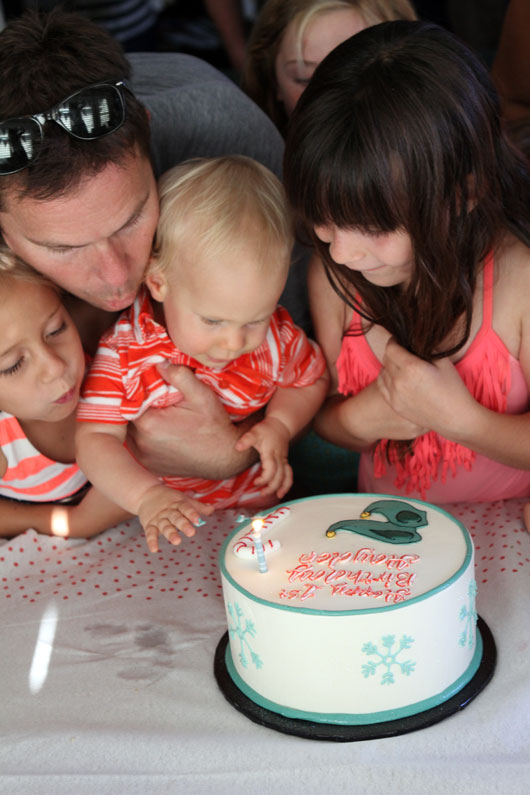 Hayden turned 1 with an Elf themed party, because smiling's his favorite.
Land Of Nod event One of the most rewarding partnerships I made in 2013, was with the Land Of Nod. This is the recap of my first event, and don't forget, I'm hosting another event this Saturday January 11th from 11-1, where I'll be sharing tips and recipes to get your kids interested and excited for eating healthy!

Lastly, I worked on my marriage in Ojai and at home I don't want to say 2013 was a tough year for us, because we still had so much to be thankful for and grateful for. But it put us through the ringer more than once. Between 8 cases of strep, between Syd and I, a tonsillectomy, a broken arm, countless speech therapy sessions, an office move, lots of hours worked, and lots of sleepless nights, thanks to one cute but bad sleeping baby, we ended the year feeling exhausted and grateful to be done with it. Our marriage was stretched and pulled, but in the end, we always came back to each other, and we made some intentional commitments to do better, be better to each other, for each other. We worked on our marriage, and our family a lot in 2013, because it was tested a lot. We are hopeful for a more calm and easy going 2014, and just 6 days into the new year, I'm feeling like we've made some strides in helping to achieve more peace. But of course, no one is perfect, so I'm sure we'll still bang our heads against the wall throughout the year. Because we are human and without flaws.
Beyond our challenges throughout the year, I wrote over 50+ style posts, did just slightly less than 30 DIY's, a big dip from the previous year, and wrote over 200+ articles for Disney Baby and Babble.  Sheesh!  No wonder I was exhausted.  In 2014, I hope to be more efficient and mindful with my time, and get more sleep.  What do you want for your 2014?
Oh, and honorable mentions to a couple of other great events in 2013, but didn't get blogged – our week long road trip up and down the California post, and my name and work in print.  Our first Craft Cabinet event appeared in Mingle, and an interview, in large part based off of this post about shopping in Forever 21, made it into the September issue of Real Simple.
Here's to great things in 2014.  More peace, more stillness, more rest, and more happiness.