Ojai's famous "Pink Moment" we were able to witness
A few months back my friend Miranda and I decided to, on a whim, book a room for 1 night at the Ojai Rancho Inn. It was Veteran's Day, and the rates were crazy low, as in $89 for the night.  As much as we love our kids, we decided 24 hours sans kids could do us all some good.  It was long before Syd's tonsillectomy was scheduled.
When Syd's recovery was a lot more painful and slower than anticipated, we thought for sure we'd have to back out. But in the end, it all went according to plan and we were able to get away.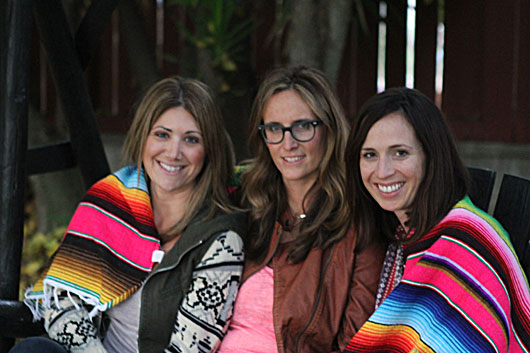 Our other friends joined us as well and we were able to accomplish a lot in just 24 hours.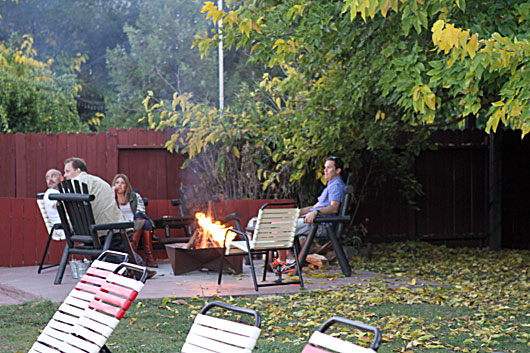 We met for lunch at Papa Lennon's, where I had the best pizza I've ever tasted. I'm still day dreaming about it.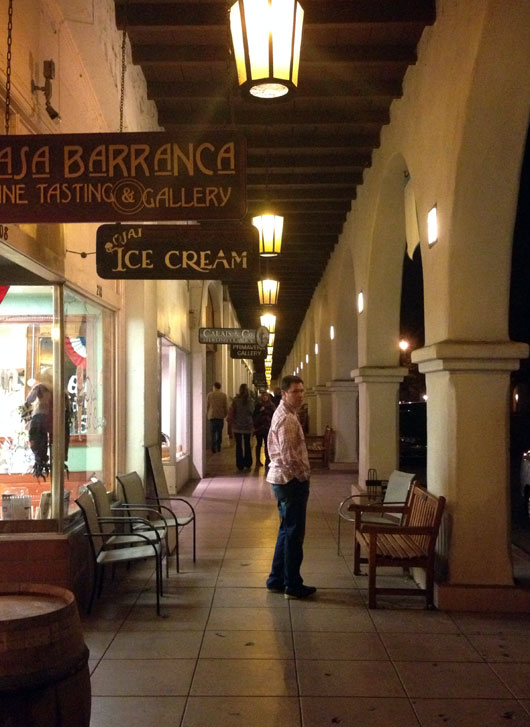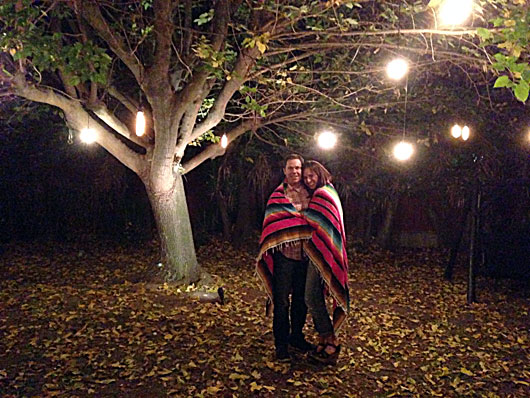 We then sat around the fire pit for a couple of hours and drank some wine and beers, and enjoyed uninterrupted conversation. We then headed into town to walk around the arcade, just a short trek from our motel, and had a drink at a wine bar before our 7 pm dinner reservation at Azu.   After dinner we had to stop for another drink at The Deer Lodge.  By that time half of us were no longer drinking btw and the other half barely finished their beers.  We called it a night by 9:45, no joke.  I think at one point I said, "I just want to get a decent night's sleep and wake up feeling great."  Oh how things change after kids.
The next morning we went for breakfast at the Ojai Inn & Spa, which had gorgeous grounds and an incredible view of the valley from all sides.
After a very slow and relaxing breakfast, it was time to head back to our motel and check out. I took some pictures of the motel before we made one last stop in town to pick up a souvenir, and then it was truly time to head back home.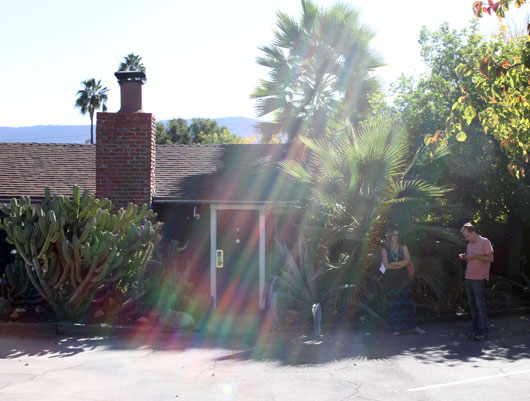 The motel was nothing fancy at all, but just perfect for a short couple's stay.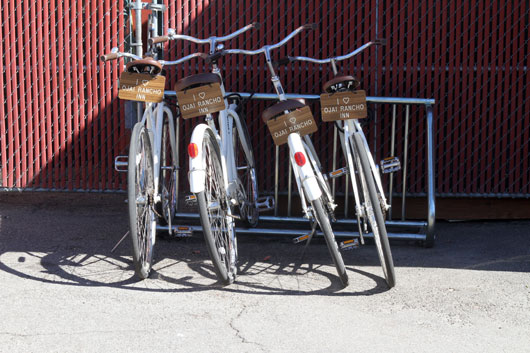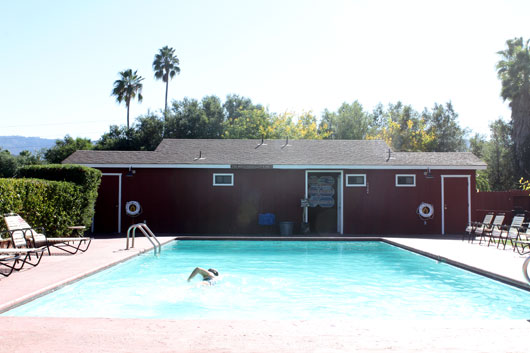 The rooms are very clean and have nice minimalist decor, and the bare essentials. A pool, but no jacuzzi, a fire pit and an ice machine. If you're looking for a full-service motel, this isn't it. If you're looking for affordable rooms with a great personality, this is your place.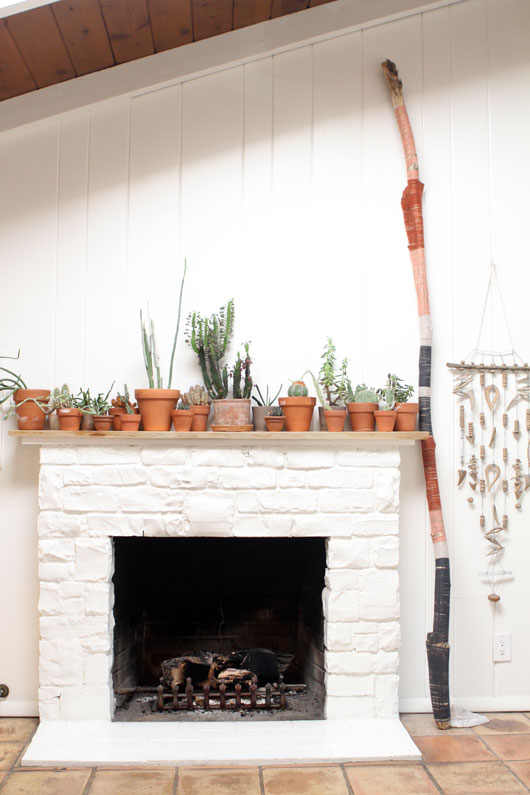 The staff was very nice and they provided coffee and tea in the morning. The rooms are right off the highway, so if you're concerned about noice, which was minimal, ask for a room towards the back of the property.
I loved each place we stopped so if I've listed them here, I fully endorse it. Miranda actually grew up in Ojai and her family still all live there, so she was our tour guide, and a perfect one at that, which is probably why we had such a great time in such a short amount of time. I can't wait to go back again and perhaps take a hike and just enjoy the scenery some more, which was breathtaking.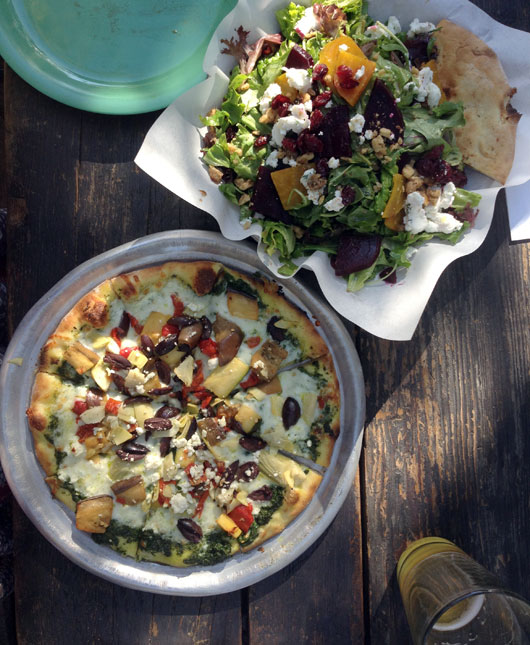 Quick Bullet Points Of The Places We Loved
the place we stayed – The Ojai Rancho Inn
the best pizza I've ever eaten – Papa Lennon's
fabulous place for dinner – Azu
dark hip bar known as a celebrity haunt – The Deer Lodge
fab resort, spa and great breakfast eatery – Ojai Resort & Spa
Let me know if you have any questions! And sorry for all the photos 😉