So many lovely, relatable images of style inspiration have been showing up in my Pinterest feed lately, that I wish I had more places to go. The relaxed, yet busy days of summer are still in full swing, and besides a casual date night here and there, most of these looks call for heels or wedges, something I'm really inspired to wear lately, but just aren't practical for everyday wear when toting around a baby.
Something else many of these looks also have in common are slim fitting and or distressed denim. Since I'm finally back to my pre-pregnancy size, although still not weight, I bought a new pair of Paige denim skinny jeans which I've been wearing the heck out of. A new closet acquisition always helps to get the rusty style wheels in motion. If I have the time, (oh it's always about the time!), I would replicate all of these looks and pose for you in my backyard, just for fun. Maybe I'll just have to do that.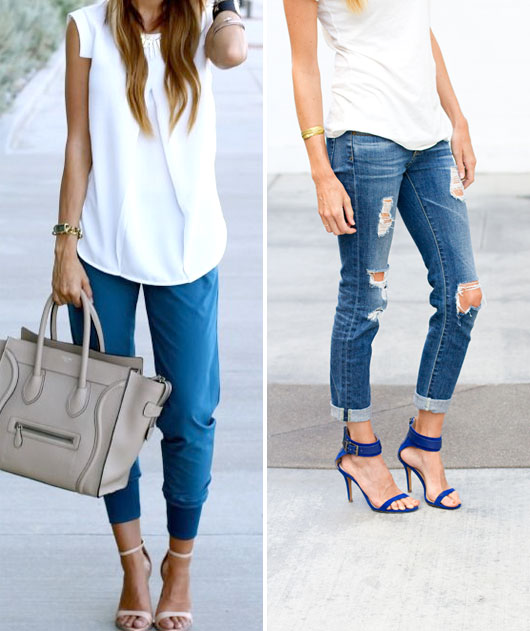 skinny luxe sweatpants + flowy blouse + nude heels // distressed denim + perfect white tee + colored heels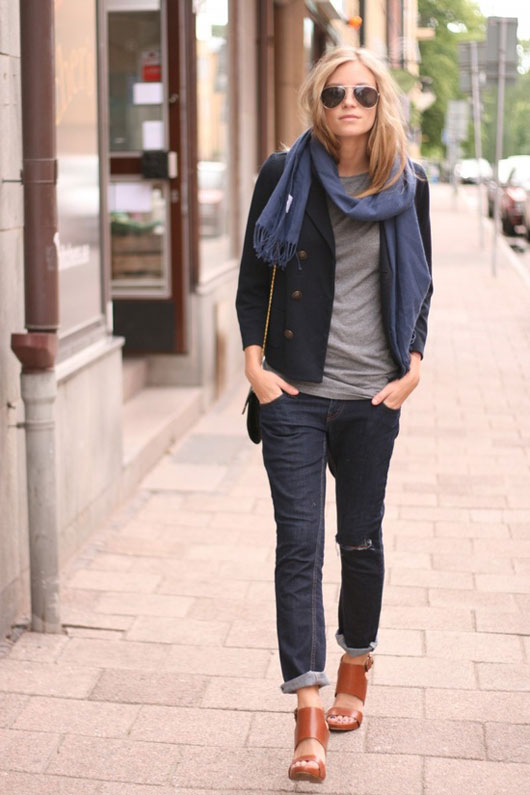 boyfriend jeans + gray tee + layers + cognac heels

polka dot skinnies + striped socks + cognac suede booties + cognac leather bag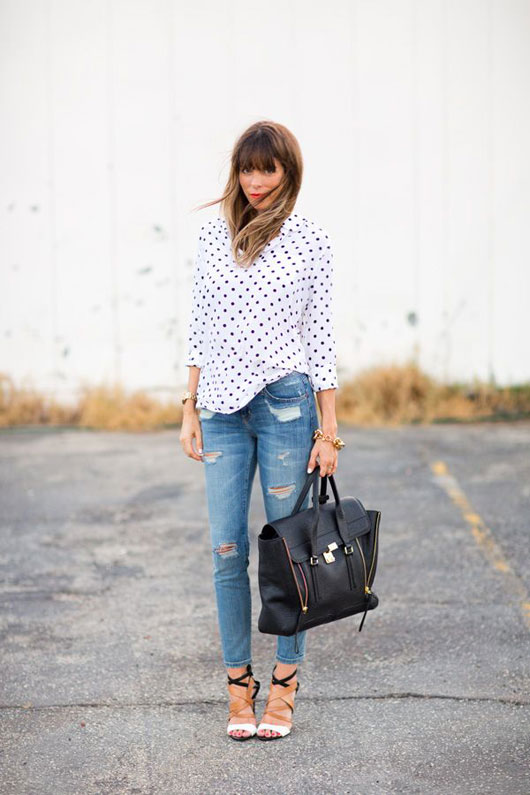 polka dots + distressed denim + neutral heels + oversized bag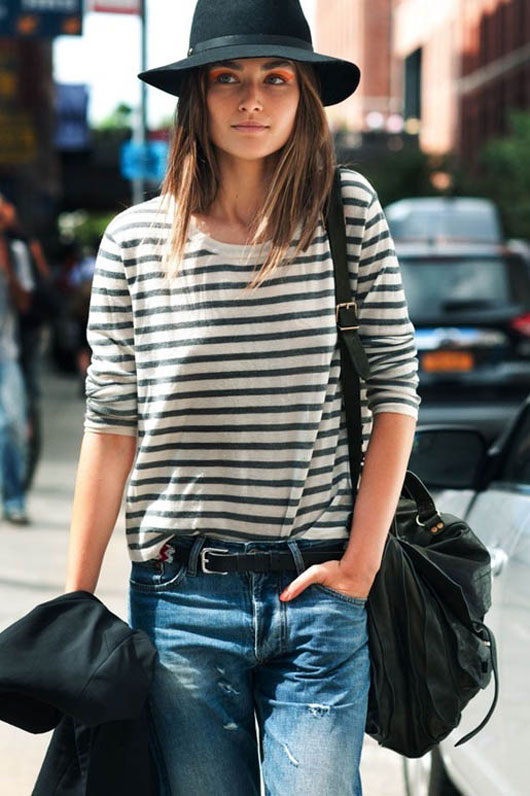 oversized stripes + distressed denim + hat + knapsack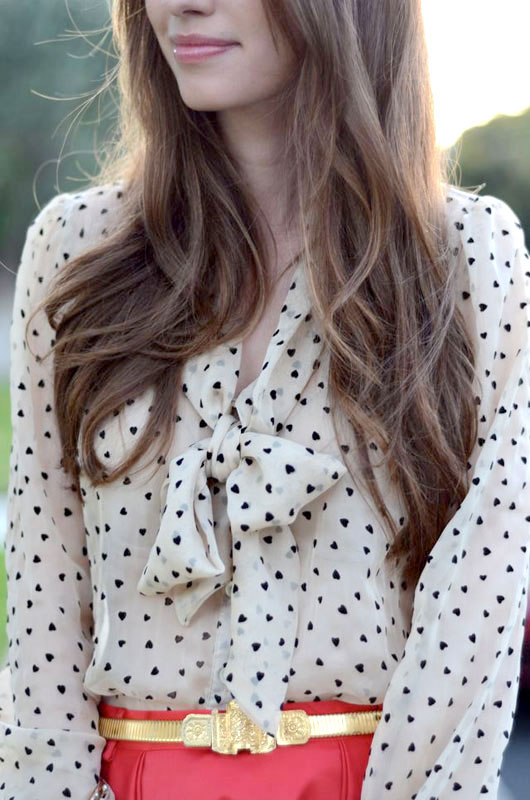 lovely waves + nude lips + hearts

camo + studs + distressed denim + leopard

polka dots + denim on denim + red smoking flats + oversized gold bag
What has been inspiring you lately, in terms of style and clothing?

Before I leave, would love to share some of my latest Gwyneth Made Me Do It posts from the last week.
The Real Cost Of Eating Like Gwyneth – a breakdown of costs by meal of some of my favorite meals from breakfast to dinner.
How Clean Eating Helped Me Get Back To My Prepregnancy Weight – three weeks shy of Hayden's first birthday I got back to my Prepregnancy weight. Slow and steady wins the race!
Blender vs Juicer – why blender won the race.