It seems that the majority of my decorating challenges and woes result from what to hang on the wall. After i shared with you all last week that our frames in the family room sat empty for a year before I made a move to add some prints, let me also admit that Hayden was well over a year old before he got any space on our walls. I know he is well represented on Instagram, but some representation in our actual home wouldn't be a bad thing. So I've added artwork and updated photos all throughout the house now, including our entry way.
I love the two prints I picked. The Be Still & Know print is from Pen & Paint, and the California Bear is from Three Fish Studios. The photos are the family shots Miranda took of us late last year, and one of my favorite pictures of the older kids, in San Francisco. The thing I don't love, is the combination of them together. I think I needed to separate actual print photos from artwork in both gallery wall spaces. I think the combination of the two messes with their flow, what do you think? I love walking by this space each and every day, a hundred times a day, and seeing frames hung and filled. It truly gives me a sense of accomplishment that I completed a project here. But I feel like the prints just don't all flow together.
At any rate, I'm thinking of transitioning all family photos to the family room wall, and leaving the entry way for prints and artwork we love.
I can't decide if I should pick up more of the blues in our home, and go with soft watercolor shades of aquas, greens and blues.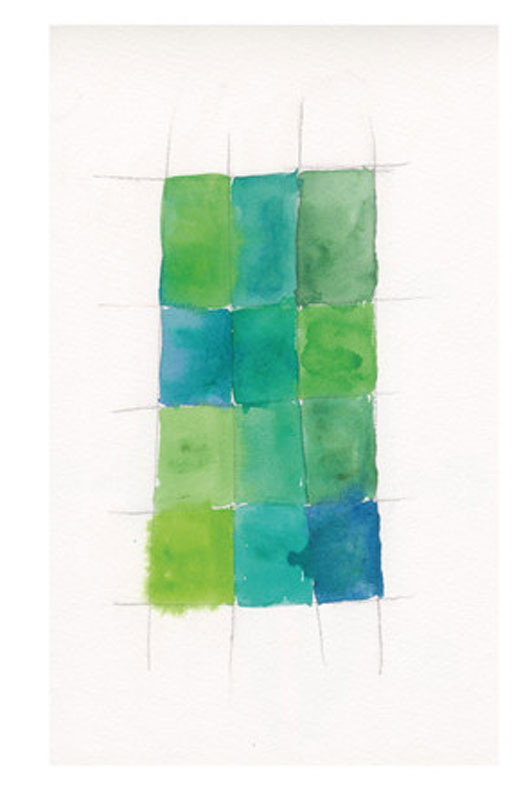 Or pick up more of the red highlights in the home, and do shades of pinks, oranges and deep reds?
All these prints are from Minted's new collection of wall art prints, and they literally have hundreds to choose from. I love all of them in their own unique way, but I'm particularly drawn to these. All the prints come in a range of sizes and framing is available.
Minted is offering For The Love Of readers a $50 gift credit to pick out anything you happen to love in the shop. They have so many beautiful things to choose from, but hopefully you'll take a second to browse their selection of prints.
Print 1 Nature, Print 2 Aqua Grid, Print 3 What you want, Print 4 Fresh Floral
Enter below, through Sunday March 9th 11:59 pst. Good luck, and I'll announce the winner on Monday.
a Rafflecopter giveaway

*Thank you Minted for offering this great giveaway to my readers. They did not sponsor this post, I just love their products and their new artwork, and am thrilled to collaborate with them to offer this giveaway. All opinions expressed are my own.