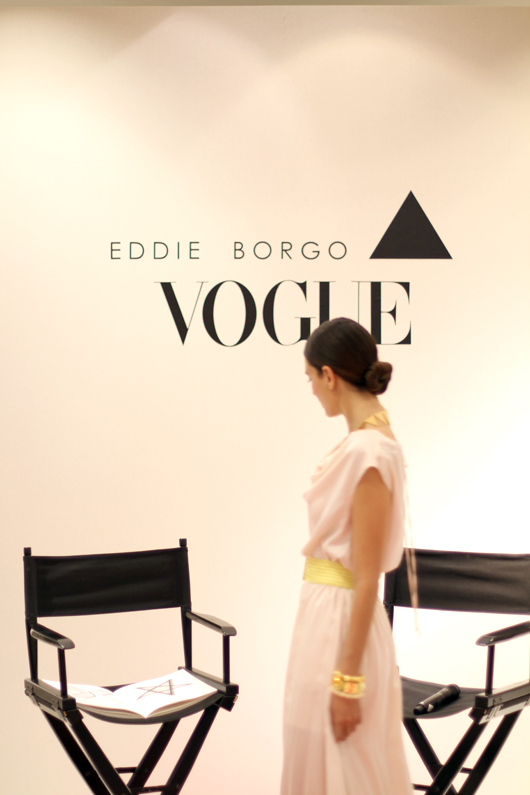 My longtime friend Lisa called me up last week and invited me to a very special event; an intimate fashion conversation between jewelry designer Eddie Borgo and Vogue Senior Marketing Editor Meredith Melling Burke at the Neiman Marcus Topanga store.  Meredith asked Eddie a few questions while models previewed his new Spring/Summer 2012 line, heavy on graphic elements including triangles and arrows, in a mix of yellow and rose gold, silver black and white.  After their talk they opened up questions to the audience.  A few of the highlights.
Eddie's hometown: Atlanta, then Washington DC
Cities that inspire Eddie: Manhattan, and all the other metropolitan cities like London, Paris and LA.  He has an affinity for California and mentioned Big Sur as one of his most memorable trips.
On California style: "There is an easiness here and I think that easiness is reflected in the fashion that you don't see in cities like Paris or New York.  I think that we try to get easy when the weather changes, but we never quite get to where that kind of cool easy California style comes from.  And it's something that I completely admire."
Favorite reads: Just Kids, the book about Patti Smith and Robert Mapplethorpe; Please Kill Me, a book about Punk Cultures evolution.
Favorite subject: Anything history related, especially NYC history.
Favorite thing about NYC: The architecture is particularly inspiring for Eddie.
People that influenced Eddie: His mother was an entrepreneur herself; she was a minority and women owned business consultant.  Her experience was very preparatory for him when he started his own business, and his father started out in the mail room at Xerox and now he's a VP of Marketing.  Both were very connected through music and have a huge vinyl collection, and this was a huge source of influence for Eddie.
A tidbit of advice: "Support the people that support you."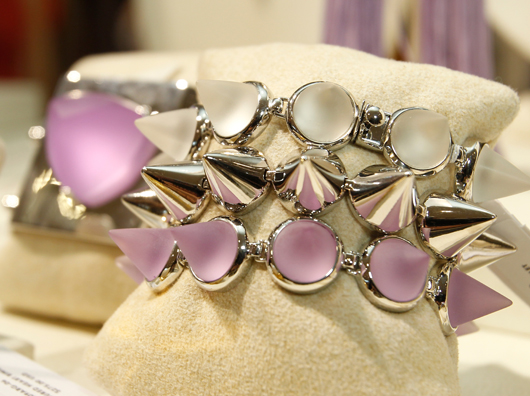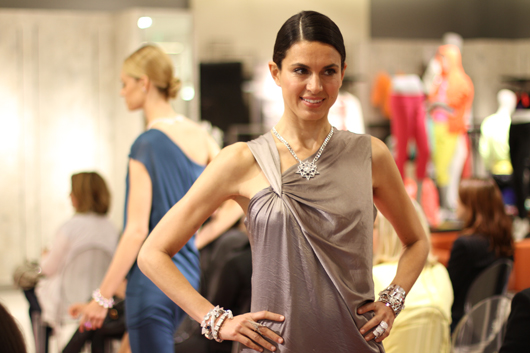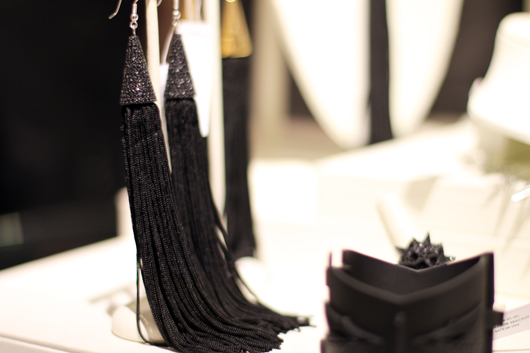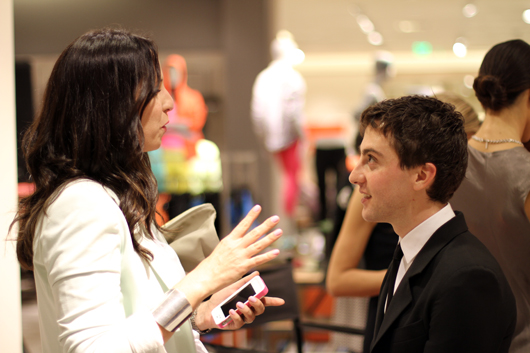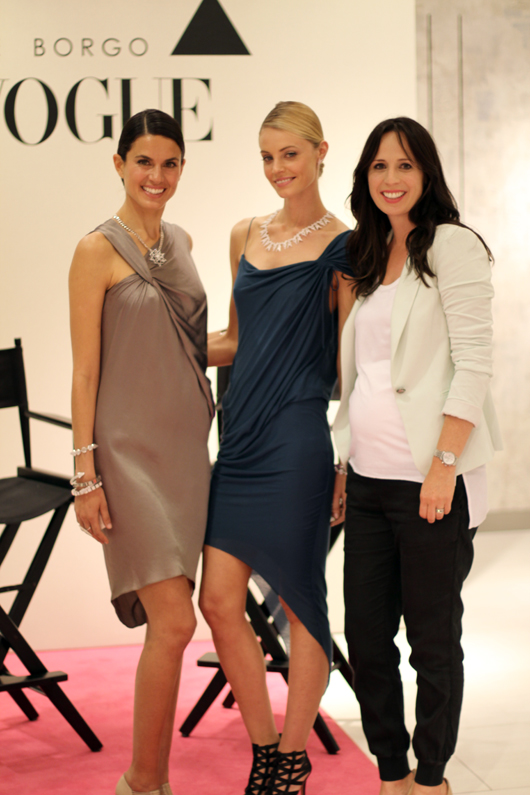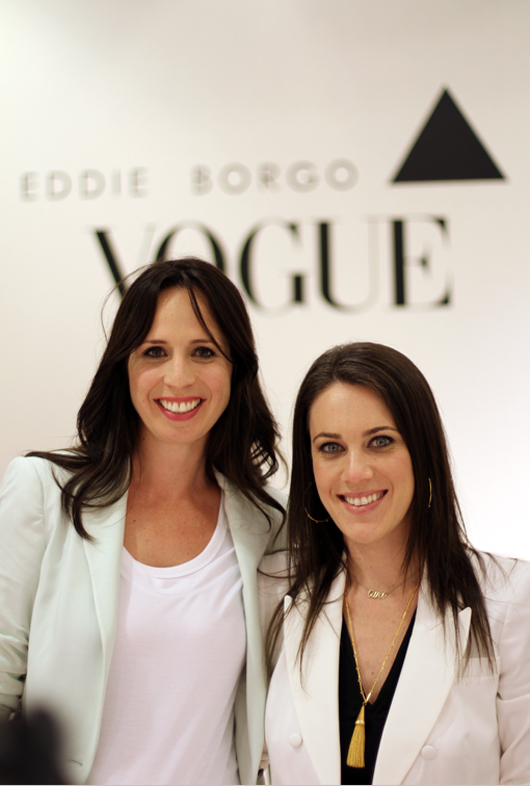 Lisa Rodman is the new Public Relations Manager at the Neiman Marcus Topanga store, and she has some spectacular events lined up for the Spring season.  Thank you Lisa for the invitation, it was a very special night!