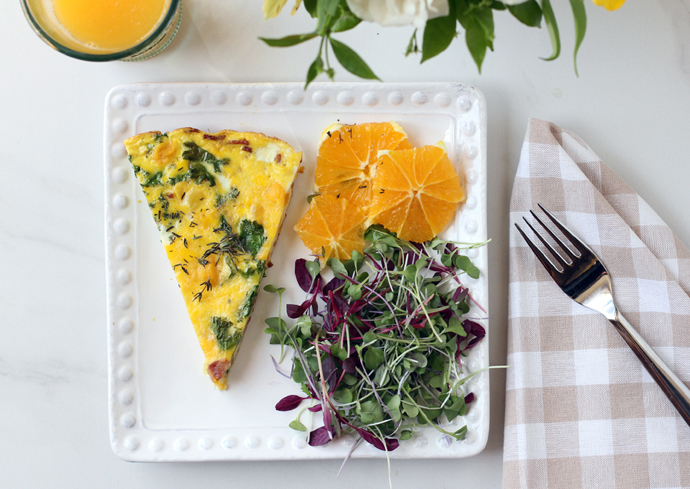 I'm excited to announce I've joined the Wayfair team as a new contributor. I'll be sharing recipes, cooking tips, and maybe a DIY project or two, once a month. My first post has been published, right in time for Easter, and Mother's Day.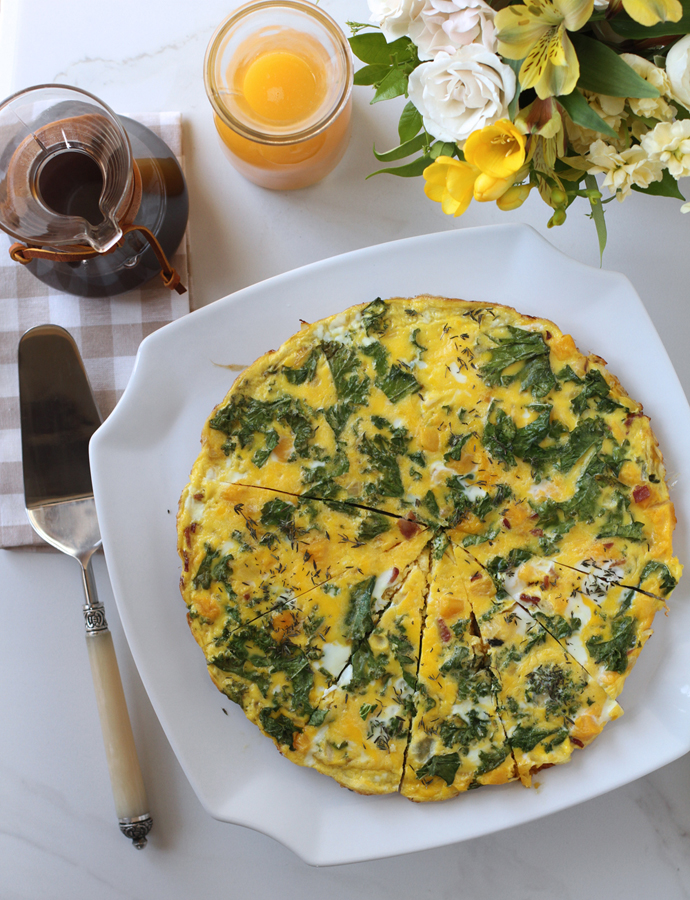 This butternut squash and kale frittata is an easy, yet impressive dish to make, and transports and stores well. My version included turkey bacon, but feel free to leave it out, and switch up the veggies. Actually, just about any veggie will do, but I love the transitional flavor combination here; perfect to bridge the gap between winter and spring.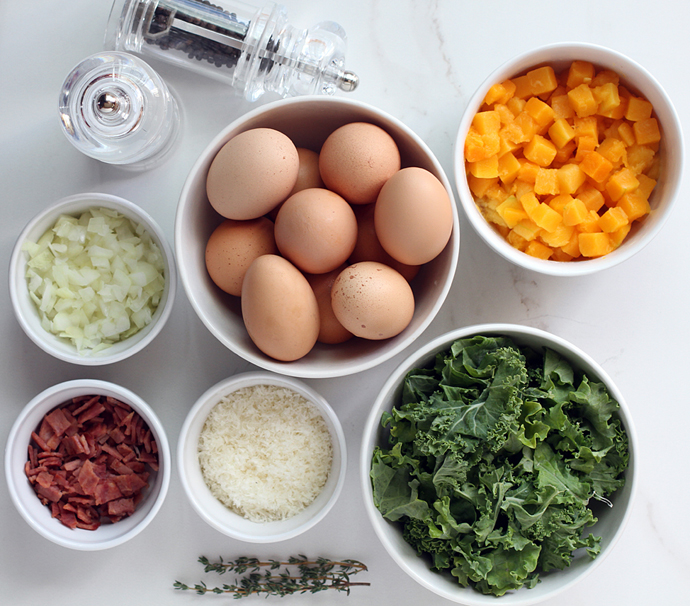 To get the full recipe for this Butternut Squash and Kale Frittata, please visit the Wayfair blog.