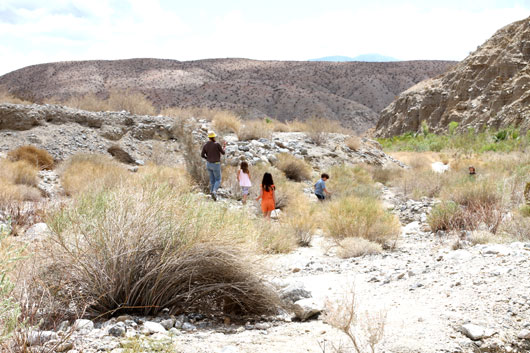 If you're here from my other blog, you know that I'm not afraid to be honest and open.  Perhaps a bit too much sometimes.  If you're new though, you probably don't know that by just looking around this space.  I've been blogging continuously for over 2 years now, and my other blog has always been a mish-mosh of reality, with some doses of pretty thrown in.  I wanted a space where I could focus on nothing but the pretty and the fun, and not feel guilty about trying to mix a fashion post in after a heavy post on religion, so I started this blog.  So far it's worked out well.  I can talk about faith and zombies and crappy pregnancy symptoms over there, and here it's all pretty flowers and DIY projects and style posts.
Encouraged by this series of posts here, I wrote my own Things I'm Afraid to Tell You post on my other blog, and while I'm not ready to get all down and dirty here in this space, I am encouraged to share with you all who I really am 99% of the time.  And show you pictures of my kids, the real passion of my life, because I've never shared a single picture of them yet here on this blog.  Shame on me.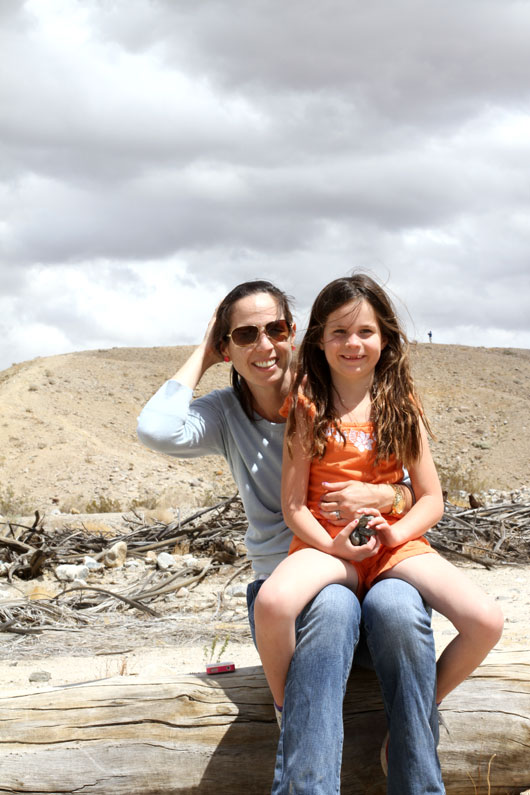 This is me most days, hanging with my kids (most days I'm hanging with them at home, not in the middle of the desert, but you know what I mean).  Outfit details?  I'm wearing hand me down Gap maternity jeans and an old James Perse sample sweatshirt, hair pulled back and New Balance tennies.  Why do you think I only post outfit photos 1-2 times a week?  I promise you though that every outfit photo I do post is a real outfit I have worn all day, not something I put on just for the camera.  I have read some mom style bloggers admit to doing that, and I'll be honest, that's just dumb.  What's the point?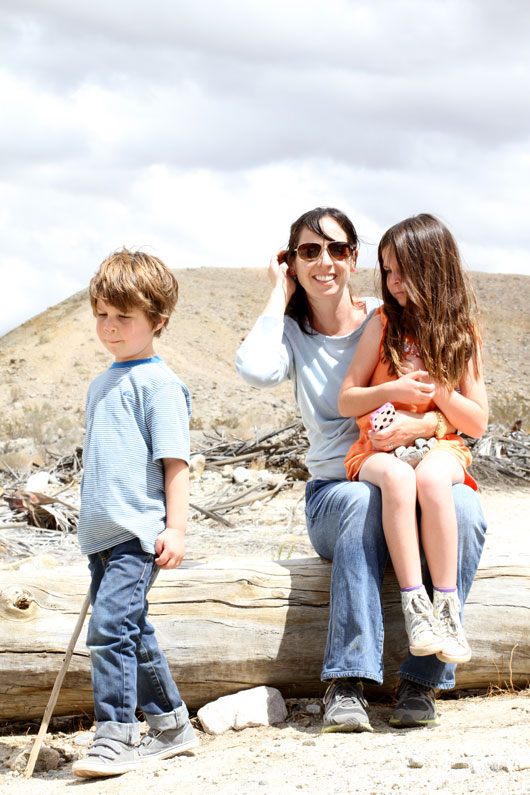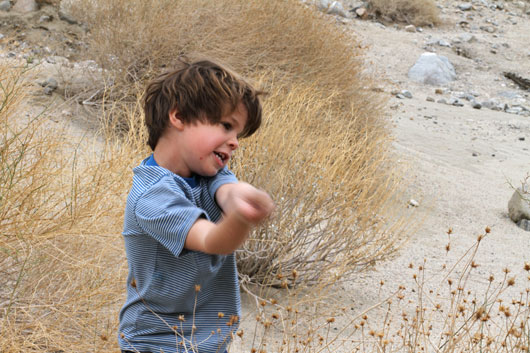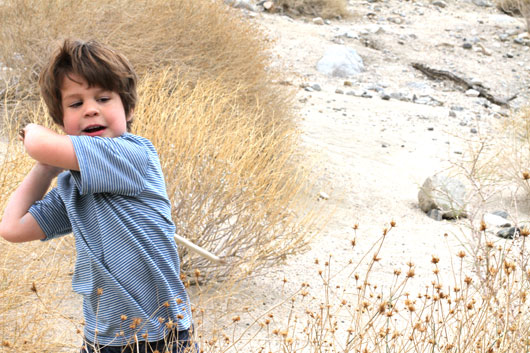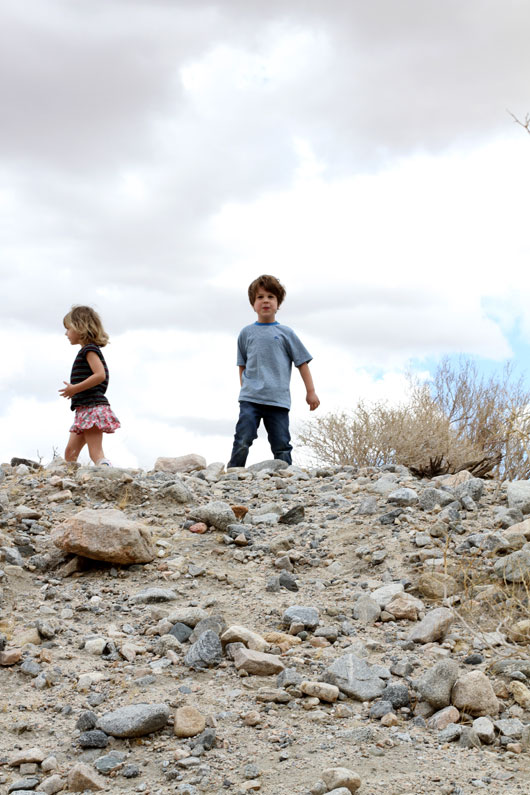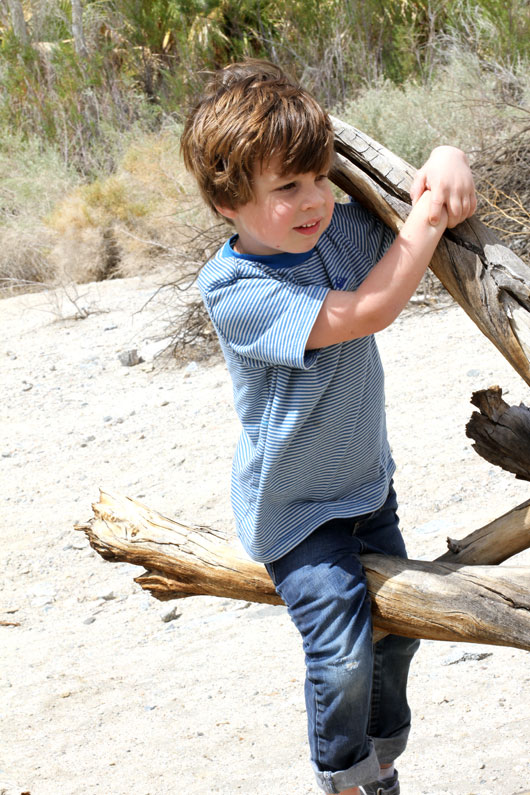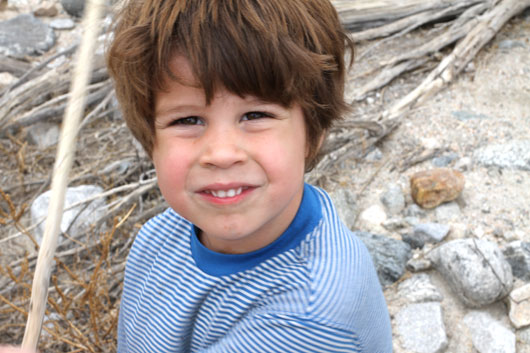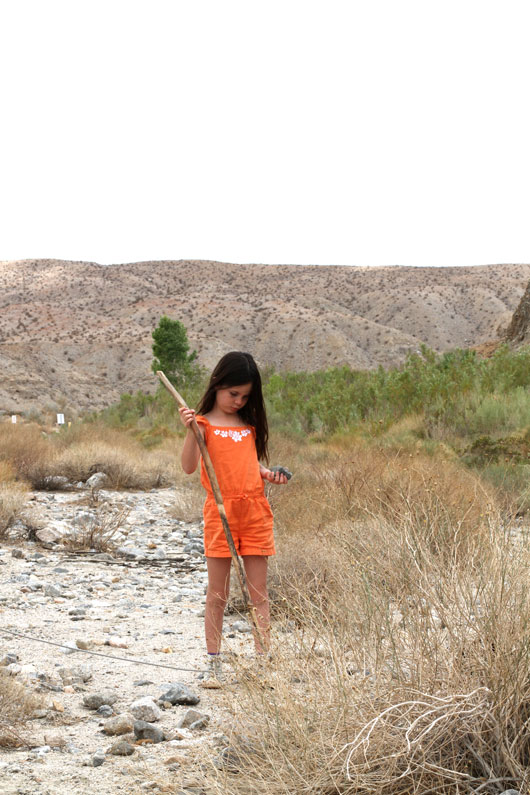 My kids don't dress like Crew Cuts models, they choose their clothes everyday and have very particular tastes, all surrounding comfort, and I could give a care.  I try not to impose any of my beliefs about what looks good or cute, and just let them be kids.  I used to work in the fashion industry, but really I just got there by a mix of luck, good timing and a lot of friggin' hard work.  I was nice to people and people appreciated that I guess.  It certainly wasn't because I had some amazing design sense or incredible taste level.  My taste level and sense of style evolved and grew the older I got and the longer I was in the business.
Now, save for a concert here and there, my days are very, very ordinary and simple and also very lovely, in their own non-perfect way.  Sure, for some occasions I try to dress up my house with pretty flowers, I try to look somewhat presentable on an almost daily basis, or I get creative and decide to make a necklace or two.  But most of the time, it's just us 3 hanging out, visiting the aquarium, doing homework, cooking dinner and waiting for dad to come home.  My husband owns his own business and works a lot.  Most nights after the kids go to bed we either watch TV (we like a lot of shows including Southland, Mad Men, Dexter and Modern Family), or we both come back here to our messy, mismatched office and sit at our desks and work, me on my blog and  him on actual work that will pay the bills.  It's a normal life I guess, and it's definitely not glamorous, but it's a good life.
Thanks for letting me share a bit about me, and who I really am most of the time.  It may sound cheesy and even boastful, but I like me and am proud of the life I've created for myself and the family that my husband and I have created together.  And in case you're interested, these photos were taken at the Coachella Valley Preserve last month.  Miranda invited us out to Palm Desert for a short trip and we took a hike around the preserve with the kids.  It was a great place to visit, although not sure I can claim that in the middle of summer.  If you're traveling with kids out to the desert anytime soon and looking for something different to do, check this place out.