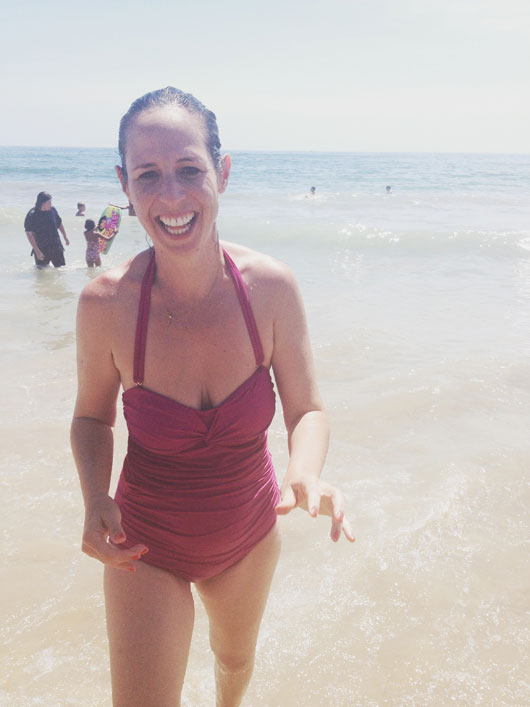 I'll be honest folks, it's been a week and I am just slightly overwhelmed, but in as good of a way as overwhelmed can be. I guess. I hope you don't mind me being brief today, as I have a baby to nurse and Syd's speech therapy appointment in 10 minutes (!). I hope you all have a great weekend, and in the mean time, here's a few tidbits of things I'm dreaming of and wishing for, and really loving.
– Art and I booked our first post-Hayden get away at the Ojai Ranch Inn. It's just one night and it's only $89 per night, and I'm ridiculously excited.
– The kids and I spent the entire day and night at Crystal Cove yesterday, and I was reminded just how dreamy that place is, now that I can swim in the ocean sans baby in my belly. Here's a recap I wrote last year on this magical beach, in case you're in the mood to visit: for the love of Crystal Cove
– I just finished Where'd You Go Bernadette? and it was hilarious, witty and thoughtful. A great summer read I can't recommend enough.
– New accounts (to me) to love on Instagram: pugly pixel & danniremender & madebylon
– Who says boy's clothes have to be dull and boring, and full of plaid and motorcross trucks? Polarn O. Pyret shopping for boys (and girls)
– I've started to grow quite fond of my one-pieces, and I've heard the suits from Lands End are quite good. I'm sort of loving this one in Oak Moss and it's 30% off. And Brooke White posted herself wearing this cute polka dot number from Albion Fit and it looked so cute.

My writing elsewhere:
Gwyneth Made Me Do It got her own logo, which is quite exciting!  New posts this week:
– Ditching The Roadblocks To Clean Eating
Do you get the munchies big time when having a glass of wine (or two)?  Here's a spread I put together that would satisfy munchy cravings  A Tapas Spread Evey Gwyneth Would Approve Of
– 5 Clean Eating Items Gwyneth Made Me Buy – That I Actually Use
– Can Moms Really Wear Heels? (over at Disney)