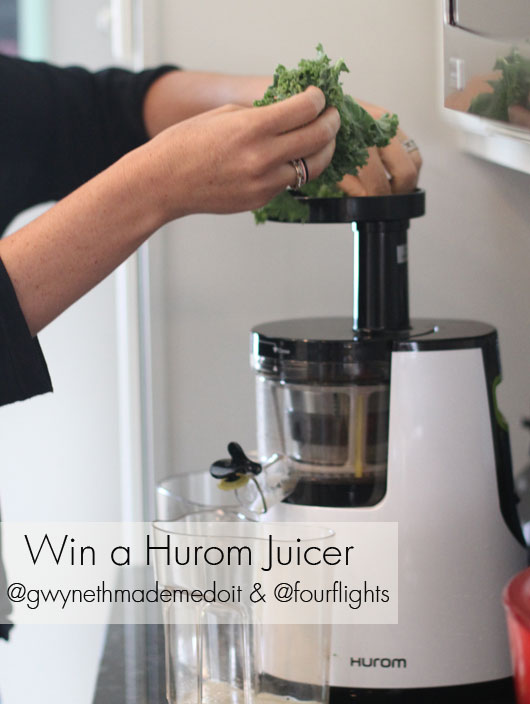 I'm ridiculously excited to be sharing this giveaway with you guys, because I love my Hurom juicer so much.  It sounds so silly to say that products are "life changing", so instead I'll just say this one has had a huge impact on my journey towards feeling better.  Health can sometimes be subjective and hard to truly measure just by keeping track of the foods we eat, but as I've said before, when I juice, I just plain feel better and would love more friends to feel better too!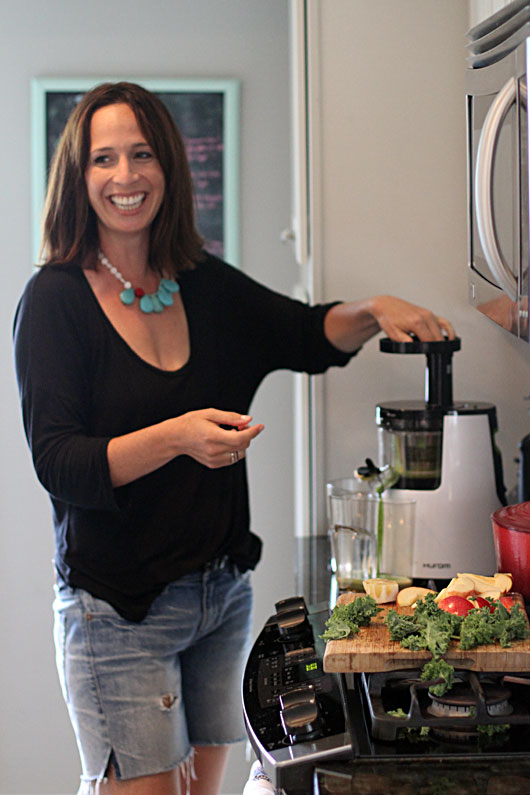 So today I'm giving away a Hurom Premium Slow Juicer and Smoothie Maker.  What does "slow juicer" mean?  Basically, the fruit and veggies are squeezed, not chopped by rotating blades, and juice that's gently squeezed results in purer juice and better nutrition.  Hurom's Slow Squeezing Technology preserves more nutrients, more minerals, more enzymes and more flavor. Not only does the juice taste better, and I can promise you it does, the slow squeeze technology keeps juice at a low temperature to retain vital nutrients.
But what's so special about the particular model I'm giving away, a $399 juicer, is that you can make smoothies too!  The Slow Juicer/Smoothie Maker comes with pulp control, so you can get more fibrous pulp in there, and comes with an additional coarse strainer to give you a smoothie, and allows you to juice all fruits and veggies, both soft and hard, even bananas.  It's purely awesome.
I've tried juice from several different juicers, and I promise you this is the best tasting juice you can get, even my friends who are petrified of drinking a green juice have admitted to really loving mine, made with the Hurom.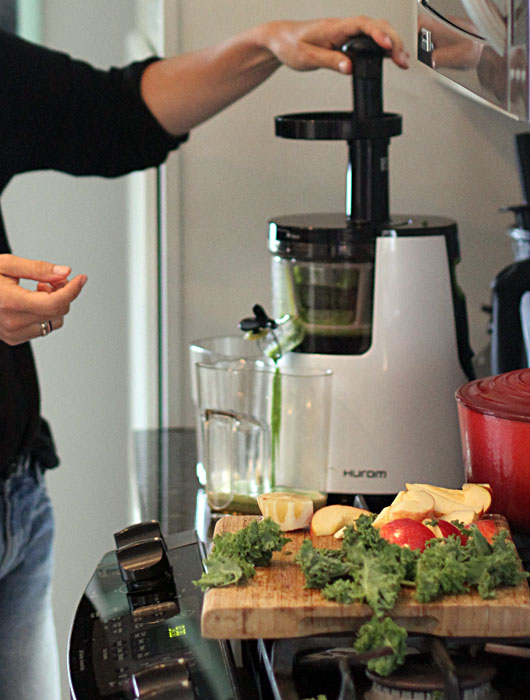 For a chance to win, just follow the steps below.  The giveaway will stay open until Sunday December 29th at 11:59pm, and a winner will be chosen on Monday December 30th and will ship directly from Hurom so you can have in time for the new year!  Open to US residents only please.  Please note, that due to the pure awesomeness of this giveaway, If your winning entry is earned by a "follow" , I will ask via a screenshot to confirm your entry.   Good luck and man I wish everyone could win!
a Rafflecopter giveaway