Nine years ago after giving birth to my first child, I found myself wrestling with an internal struggle that I would continue to deal with for the next 9 years. At the close of my maternity leave, I went back to work as an Account Manager for St. John Knits, handling the Saks Fifth Avenue account. Words cannot express how much I loved my job, and although it was stressful and emotionally draining at times, more so than not it was fun, exciting and empowering. Early on in my pregnancy Art and I made the decision together that I would return, because we needed the income and health insurance, and also because I felt I "needed" to work. So even before I gave birth we had plans in place for childcare and settled into the ideal situation, with both sets of grandparents splitting up the week to care for Taylor.
When I was 7 months pregnant, with my full support, Art left his job to start his own company. While the future was scary and unsettling, we at least knew we had my income to fall back on in case his business was slow to grow. When I returned to my job though, within the first week I knew I couldn't stay. Art and I consulted with an accountant to go over finances, took inventory of our own expenses and savings, looked into the costs of health insurance since we would be losing that, and that Friday of my first week back, I tearfully went into my bosses office and handed in my resignation.
Let me interject here to say I have complete understanding of how lucky I was to have the option to stay home. I do not take that for granted, and as you continue to read, I hope you understand my sincerity in that. I know plenty of women who don't have the luxury of a choice, one way or another.
Those first few months at home with Taylor were a blur, and many days I felt lost. To help "keep me busy", I decided to start a children's clothing company selling screen-printed tees. I busied myself with designing, sourcing garment houses, dye houses, pattern makers and screen printers. Once we had our first line completed, I took it to the garment district in Downtown LA and looked for a rep to sell the line, literally cold-calling these reps in person, until I found one who took in the line. I sold at craft fairs and we got into, at one point, 13 stores across the country. I used my old connections at St. John to also show the line to the Saks buyers and had plans to eventually get the line in their stores. Back then we could just focus on doing the work; designing, producing, selling and shipping, without the distractions of social media to contend with. Facebook hadn't even really began. So although it sounds like "a lot" I did most of it at night, with the exception of the selling, after Taylor went to bed. I took a few afternoons here and there to sell the line, but for the most part I was doing the mom thing by day, and the clothing thing at night. It felt, back then, completely manageable.
Even though I was experiencing some successes with the clothing line, essentially getting the best of both worlds by being to stay home and have something going on the side, I still greatly missed my old job. I kept in touch with all my old friends and would regularly meet them for lunch or drinks and we would catch up on office gossip and happenings. I remember always feeling sad after those get-togethers, and during one lunch date, I decided to stop by the old office to show off Taylor and say hi to some old coworkers. I ran into my old boss and as we hugged goodbye, tears ran down. My job was my identity for so many years, I was struggling to let go of the old me and embrace this new role.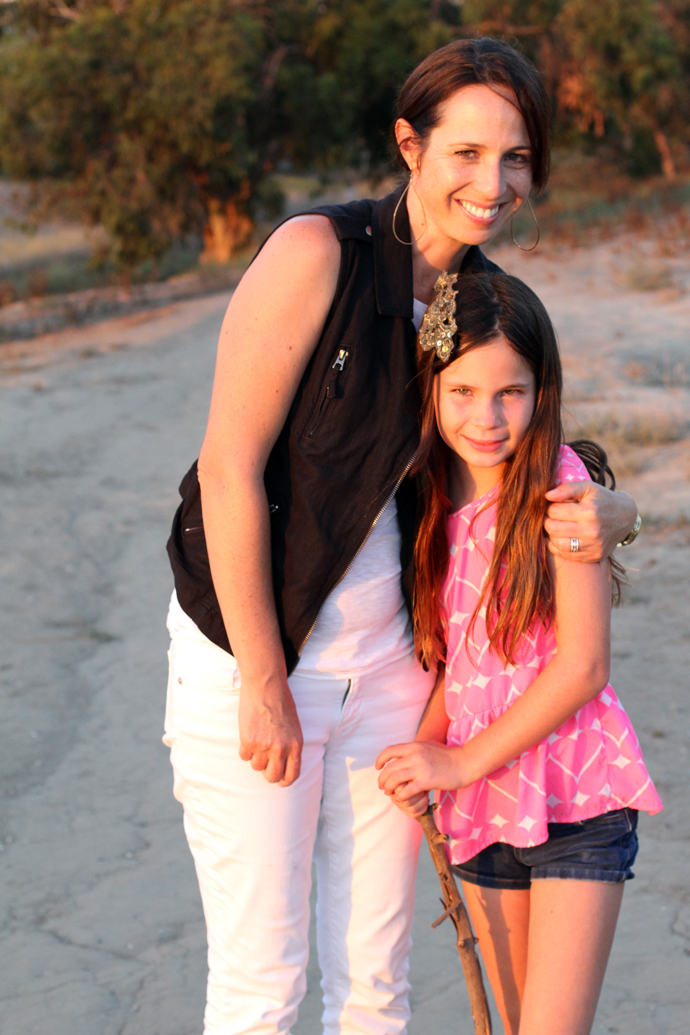 Let me interject here again to talk about preconceived notions of women's roles, and how we should handle them. During this time I remember getting a lot of grief from various people for not embracing full time stay at home motherhood with complete joy. I know I'm not alone in this. For those who wrestle with the decision and reasons to stay home or return to work, we are rarely able to make anyone else happy, let alone ourselves. If we miss our old job and way of life, we are pegged as ungrateful and crazy. We are spoon fed a guilt trip; do you know how many women would be overjoyed to be in your situation? Alternately, if we embrace full time motherhood, some may accuse us of wasting our potential. Even worse is when fellow mothers who continue to work, emphatically tell us how they could never stay home, they would go crazy. When it comes to the topic of stay at home or go back to work, it is hardly ever an easy and uncomplicated situation, which is why it baffles me when people make judgments based on their own experiences or projections. We all have different backgrounds and histories that shape each decision we make, therefore how can we ever expect to fully understand, and then comment on, someone else's situation, based on our own frame of reference? As with almost anything, especially involving parenting, I think the world and our roles of motherhood would be a lot more joyous and a lot less guilt ridden, if people kept their opinions to themselves. There is no right or wrong answer when it comes to a mother's decision to stay at home or go back to work.
Soon after I had the tearful run-in with my boss, I called him one early morning and asked if they had any openings. I did not consult Art, and truth be told, it was the only time in our marriage where I lied to him about something. I told him that my old boss had called me with this opportunity, and it was a long time before I told him that I was the one who made the call. Even though I felt lost and quite depressed staying at home, I also felt extreme guilt about my desire to return to work. I had recently confided with my mom's group how conflicted I had been feeling lately, and a friend gave me a copy of The Mommy Wars, which only seemed to confuse me more since it was a collection of personal essays from both sides of the spectrum; moms at work feeling guilty, and moms at home feeling guilty. It seemed like you were damned if you do, damned if you don't, and so I figured if I was going to be wrapped up in turmoil and guilt, I may as well be bringing home some money in the process.
I returned to work full time, just a week after Taylor turned one, and essentially closed up shop on the clothing company, although continuing to sell off inventory here and there to friends and at the occasional craft fair.
I settled back into a routine at work, and although I had taken a different position than before, this time as a Regional Sales Manager covering the entire west coast, I still loved my job and enjoyed the daily hustle and bustle. For a brief time anyhow. After a couple of months of continuous travel, I started to seriously question my decision to return to work, as I missed Taylor like crazy. Six months after being back at work, I found out I was pregnant with Syd, and had to march into my bosses office and deliver the news. He surprisingly took it very well and as my due date grew closer, we worked out a plan for me to return to work after maternity leave, in a different role, working only part time. I couldn't believe how well things were falling into place again, and I felt very lucky.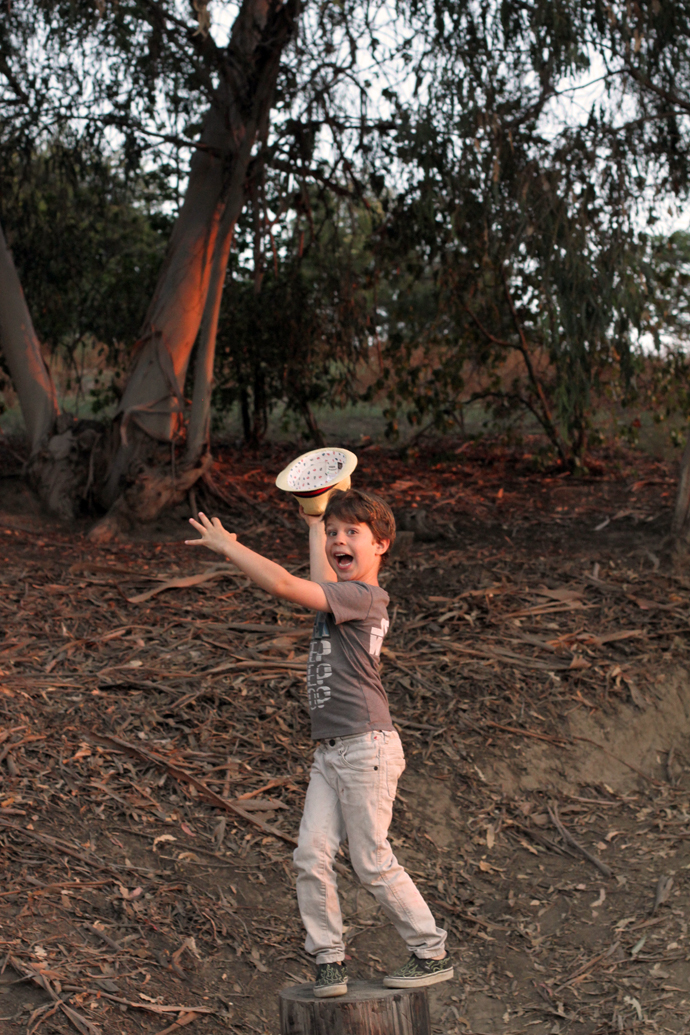 After Syd was born, I worked in the office 2 days a week, and 1 day from home, writing product knowledge materials, giving factory tours and putting together a quarterly glossy type magazine, to be distributed to all sales associates across the country. This part time gig wasn't the most glamorous or exciting of positions, but I was thankful for the ability to keep my foot in the door and be home with the kids a good portion of the week.
That arrangement lasted for almost 2 years, until the economy went to crap and the company started doing lay-offs. My part time position was finally cut after the 3rd round of lay-offs, and I took it as my sign to switch gears and help out Art with his growing business. So I went into Art's office 2 days a week and did all the accounts receivables/accounts payable, where it became evident that I didn't have the stomach for small business accounting, especially when it's your own business. Small business finances, especially with newer companies, is erratic and volatile, and my nerves were constantly frazzled seeing the influx, and outpouring of money – essentially our own money – on a daily basis. Art and I fought a lot, I nagged him about how he was running the business, he grew defensive and told me I didn't understand how it all worked and took offense at my lack of faith in his abilities. It was a bad situation.
To make matters more complicated, I had also decided at that time to start another clothing company and open an Etsy shop, this time doing the sewing all myself, and spent way too many late nights cutting and sewing. I really can't say what I was thinking. I started my old blog Four Flights of Fancy some where in between there too.
After a couple of years of fighting with Art and driving myself crazy sewing and listing things in Etsy, I found myself accepting a new position at a different clothing company. This time, my old boss did call me up and offered me a job at a new company he was at, James Perse, in a role I was familiar with. On top of everything, we had recently moved into a different house and I was feeling stressed about finances. Even though I actually didn't want to return to work full time, I took it as a sign or a blessing in disguise, and figured we could use this opportunity to build up on our depleted savings account, and possibly use some of my income to build Art's business a bit, maybe hire another employee.
I took that job, and within weeks I knew I hated it. The company was influx, and shortly after I started my role and expectations completely changed, and I found myself traveling to New York for market every 6 weeks. It was a bad situation all around, and I cried every day at lunch, I missed the kids so bad, but made a personal goal to try and stick with it for a year. I did, and then got my ass out of there as fast as I could.
If you've read this far, you may notice a pattern with me and leaving jobs. After I left James Perse, instead of starting another clothing line, I decided to start this blog. By that time, blogs were on a fast course track to world domination. Women were making money hand over fist, getting book deals left and right, and become television stars. With my background in fashion and my approachable sense of style for moms, I figured my course was set and I'd soon be able to replace a good portion of my full time income with monetizing the heck of what would soon become one of the best style blogs around. I even had the genius idea of maintaining BOTH blogs, my Four Flights of Fancy blog would be dedicated to family, and this new blog I had yet to create or even name, would be solely dedicated to style. I could monetize both blogs and make a crap ton of money.
That last paragraph was only mildly dripping with sarcasm. While many bloggers were in fact scoring book deals and even a select few indeed becoming television stars, I soon found out that the vast majority of my fellow bloggers were working their asses off for a small piece of the pie. Because advertising on the blog(s), and sponsored posts were still very much in their infancy and not as far reaching as they are now, I tried to secure outside writing gigs to supplement my lost income, and began writing at Disney Baby, turning out 13 posts a month.
When I eventually started this blog in February of 2012, I was already pregnant with Hayden and still unaware of how much having a third child would change me, and our family. I continued writing at Disney Baby, did some contributor posts for Making It Lovely, and got a taste of income from my first sponsored post. I still remember how exciting it was to receive the confirmation email that I had been chosen to write about Kraft American cheese slices (I'm not even kidding). I could get used to this, I thought.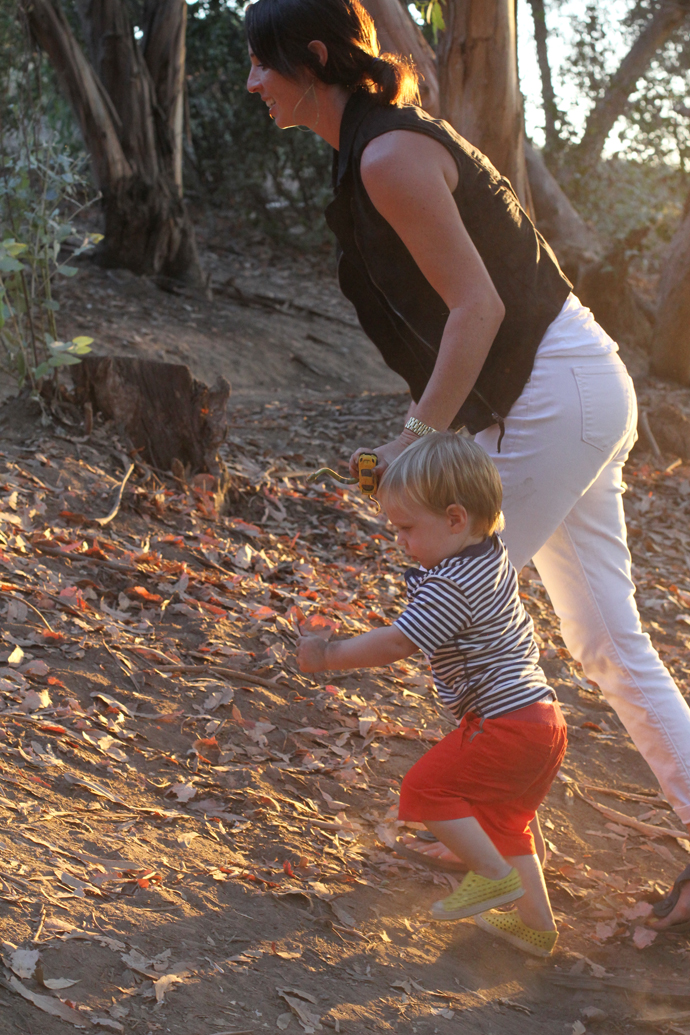 Hayden was of course born and we fell hard and fast in love with him. While I eventually stopped writing at my old blog Four Flights of Fancy, I continued to try with all my might to grow this one, took on more sponsored posts and advertising, and continued to write at Disney Baby. And while I didn't try to start another clothing line, I did try and start a new business concept with Jules – The Craft Cabinet. I really wish we could have figured out how to get that thing really going because I loved the two events we put together. I eventually swapped writing for Disney Baby with Babble, and have taken on a few other outsourced writing gigs here and there over the last couple of years.
I could probably write an entire epistle on the complexities of blogging and how demanding it can be, but I don't think we need another blogger complaining about how hard our job is. Plus, the reason I went into the long and drawn out story of my career path over the last 9 years was because my current feelings about blogging have more to do with my struggles with work and motherhood than they do with blogging itself.
Simply stated though, blogging in and of itself is not all that hard or complex. But maintaining a monetized blog is nothing like I thought it would be. There are so many hats to juggle, so many people to answer to, and so many roles to wear that this job can and very easily has become almost a full time gig for me. And I can assure you I am not making full time money on this. Those bloggers who are making full time money though are indeed working full time, plus more. This has slowly evolved into a monster that I can't really manage. Maybe someone else could, but I have finally come to admit that I'm just not good at this. I'm not good at the juggling and all-consuming nature that blogging tends to have. Over the past two years, I've forgotten to pay bills, bounced checks, and those are just the minor things that can easily be fixed. More often than I'd care to admit, I've snapped at the kids because I needed to meet a deadline, yelled at my husband because he wasn't home from work in time to help me shoot a post, been distracted way too many times by my phone, and lots of other offenses here and there that make up the bigger stuff I'm not proud of, and make up a life I don't really want to lead right now.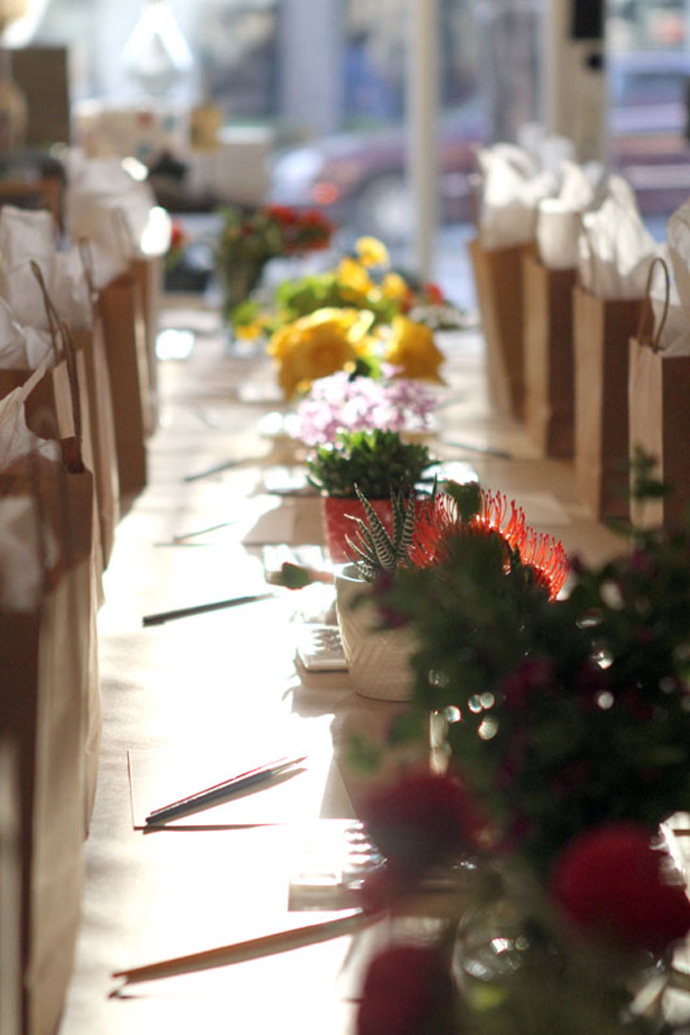 Our second Craft Cabinet, which was a watercolor workshop
Blogging has been an incredibly exciting avenue for women to take these past several years. It's launched careers, given women a place to tell their stories, and opened up opportunities that countless women would otherwise never have had, usually while staying home in the process. I am one of them and please don't mistake my frustration for ungratefulness. But in many ways I think some of us have been sold a bill of goods by the idea of blogging. We want to stay home, we want to make money, we want to excel, and blogging can help us do all that. But it's not as easy as banging out a few paragraphs at night and shooting a post while baby naps. Don't be fooled, it's way more complicated then that. This is not the hardest job in the world and we're certainly not saving lives here, but doing well in blogging isn't as cute and simple as taking some pretty pictures and getting them pinned on Pinterest.
I look back over the last 9 years since I became a mother, and of course I see a lot of wonderful things, but I also see a lot of confusion and indecision on my part. Starting and stopping things because I never really took the time, or was honest with myself, to decide if that was really what I wanted, and what was good for me, my family and my marriage. I've spent a lot of time searching for the perfect thing that would fulfill me and leave me enough time to be the kind of mother, wife, friend, daughter, sister and woman I wanted to be, never stopping to acknowledge that perfect doesn't exist, and I've wasted so much time.
I don't know if I'm ready to stop doing it all and commit to mothering without working, but I'm ready to give up some things, for the sake of recapturing some sense of peace around here, and to stop wasting time. I've decided for starters to take a back seat on monetizing this blog. I'll continue with some already agreed upon sponsored posts, which by the way, I feel good about and at this time will remind you to check out my Schoola post. But after my commitments are finalized, I will take an indefinite break in sponsored posts of any kind, here or on Instagram. It is my hope that by removing this area of the blog, I'll remove a lot of the pressure of deadlines and maintaining numbers. Friends who don't blog often don't understand bloggers' obsessions with numbers and followers and all that, but without the numbers, you can't secure the sponsored posts and advertisers and other opportunities. It's that pressure that I'm tired of dealing with. By removing the monetization factor, I'm free to post when and what I am compelled to, without worrying about lost page views or dropped followers.
I will continue with my writing gig at Babble. There have been a lot of changes at the site over the last few months, and through some negotiations and policy changes, I feel like it continues to be a great opportunity I can't and shouldn't toss aside. Deep within my bones I still love to work and create, and while the fears of money and lost income have diminished over the years, thanks in part to a wonderful husband and my own growing faith in God and His grace, I still can't discount this opportunity and the extra income it provides our family.
So why choose to make money working for someone else, writing at Babble, than make money here on my own site? Well, you may not have picked up on the pattern in all the jobs I've held over the last 9 years, but I have. I have finally come to the realization that I am a lousy entrepreneur and am just better, more saner, when I'm working for someone else, through one channel. I may be good at multi-tasking, but I'm terrible at juggling all these various balls that monetizing your own blog throws at you. Perhaps one day in the future I can recommit to my space here, but right now I just feel that I'm trying to do too much, and it's making me crazy. If the Babble gig eventually goes away, who knows, I may return to monetizing as an option, so never say never, but for right now this just feels right.
I do realize that I don't need to make this grand announcement to all 10 of you reading. I'm not sure if anyone really even cares. But I thought it was worthwhile to tell my story for two reasons. One, I think many women agonize in silence over their choices in staying home or returning to work. Many women are judged and even bullied for their decisions, or like me, for their indecision. I at least wanted to share with anyone interested and let you know that you're not alone. I struggled for years and continue to wrestle with my decisions. This does not make you or me ungrateful, unappreciative or a flake for not being able to make up our minds.
Second, I thought it would be helpful to be honest about blogging. There's no need to throw ourselves a pity party, because us bloggers don't have it all that bad, I know. But there's so much sheltering of the truth with (big) blogging that we often paint this pretty and perfect picture that we can do it all. Be creative, make beautiful things, style pleasing Instagrams, take amazing pictures, write eloquently, be the queen of SEO, and monetize a successful blog, all with a baby on our hip and straight A students. That picture of perfect is a falsehood, and quite frankly impossible. Behind all that beauty and creativity is a babysitter or a kid sitting in front of an iPad eating gold fish from time to time. A lot of bloggers have been transparent about the demands of maintaining a monetized blog and I have always appreciated the breath of honest fresh air. Hopefully this post will be another one.
This may not be every blogger's story, but it is mine. If I was willing to hire full time help and build the dream, life would be great. But this isn't my dream right now, and so I'm taking a step back.
Without a doubt, I'll still be around, and I'm still committed to producing quality posts. They just may be fewer and farther in between, or who knows, maybe without the pressure of the "numbers game," I will be recharged with some late night creativity. Probably not though, as I have a whole lot of TV to catch up on and about 10 unread books sitting on my nightstand. Oh, and Hayden's uncracked baby book to deal with too. We'll just see how it goes, no promises either way.
I hope none of this has come across as self-pity or ungratefulness. I know full well how lucky (and hard-working) I've been to have had the opportunity to test out full time work, part time work and self-employment, and by now I consider myself an expert on trying to achieve the ever-elusive work-life balance, free of worry about finances and resumes. I'm not sure if that balance and worry-free life exists for anyone else besides millionaires, but we owe it to ourselves and our family to always keep trying. No matter how flaky, indecisive or crazy we may come across to the outside world.
And just for kicks, a few pictures of my first and second clothing lines, called Baby Taylored. Sadly, I think somewhere along the lines we deleted all the original photos of the very first screen printed line, but I found a couple here and there of Taylor wearing some pieces. Here's one I found particularly cute, although not the best "quality."
And here are a couple of photos from the hand-sewn line, photographed by Melissa Brandman. Coincidentally, these photos were taken at the same park as the ones above, taken just a few days ago. A full circle moment I suppose.  It's my sincerest wish for all us mothers that we continue to strive for balance, happiness and have the faith and courage to take risks from time to time.