I'll be back to regular 52 Weeks To Create posting next week, since we were on vacation I don't have anything new to post in that area. For today though, since I was announcing the Tea Giveaway (yay Ginger!) I thought it was only fitting to talk a bit about kid's style, and how we as parents can help our children find their own unique sense of personal style. For many of us, our memories of getting dressed as kids involve fights with moms about scratchy tights or cumbersome suits. I personally can recall with pinpoint accuracy being sent to school in Kindergarten with a pair of jeans underneath a very pretty cream colored dress my father deemed too short (it came to my knees). He was worried that on the monkey bars a boy might see my underwear, so the jeans went on, and the tears came down. Even at 5 I knew that jeans and dresses did not go together. So I wanted to discuss how I've tried to make getting dressed an enjoyable experience with my kids, to be used as an exercise in letting go of control, and empowering them a bit more.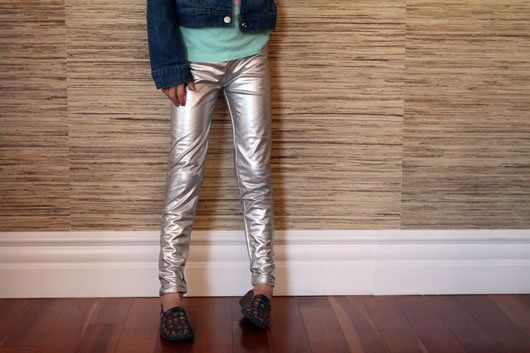 On our last day of vacation we stopped in Santa Barbara and strolled State Street. We passed an American Apparel store and so I went in to pick up a couple of onesies for Hayden. While there, Taylor fell in love with a pair of silver lame leggings, and Syd declared he needed a pair of white pants and a white v-neck shirt. I loved the white v-neck idea, but the silver lame leggings were like a nightmare straight out of a martian B-movie. I let her get them, despite my hesitation. I've learned that at almost 6 and 8, my kids have strong opinions about their clothing choices, and I've learned not to interfere. For the most part though, I love her style and every thing she picks out for herself.
By age 2 both of my kids had very strong opinions about their clothes in fact. They are both highly sensitive, especially to touch. For the longest time Taylor refused to wear tights, and socks had to be seamless and long enough to cuff two times perfectly. I had a girl so I started her shoe collection early, buying her all the cute cheap pairs at Target that I came across, and the ones that went on sale at Baby Gap. I learned pretty quickly that I was wasting my money because if they rubbed her the wrong way ever so slightly, she refused to wear them. I started channeling money spent on multiple cheap pairs into a couple of pairs of the nicest shoes we could afford for her, like Stride Rite and Ecco.
Syd's sensory issues with clothes were more about coverage. Sleeves had to be long, even in summer, and he preferred collarless shirts. If we "forced" him to wear a collar for nicer occasions, it had to be buttoned all the way to the top. He doesn't like change, so he wears one pair of shoes at a time, and up until just a couple of months ago, refused to wear sandals or flip flops. Every time we left to go somewhere for a "quick" errand, we spent 15 minutes waiting for Syd to put on his socks and shoes, by himself. How nice it is that he will finally wear flip flops some days.
Despite my frustrations and feelings about their outfit choices and qualms about every thing fitting and feeling just so, I, for the most part let them work out their issues and make their own choices. Why? Because I wanted them to feel confident and comfortable in making decisions about the way they present themselves to the world every day, and I wanted that to start from a young age. Some of you may be wondering why I think it's important for kids to even worry about style at such a young age, and I will say that from the beginning it wasn't about style at all, but more about empowerment and feeling good about themselves, whether their choices were deemed "stylish".  Of course feelings of confidence and security center around multiple other factors, and we make sure to work from the inside out. But eventually the tides will turn and that outer shell will start to have much more significance in their lives, whether we like it or not. I figure if they can feel comfortable in their skin, and the clothes they cover their skin with, at an early age, they'll be much less likely to fall prey to the trends and whims of their friends, and worry less about peer pressure and what others think of them.  As a tween I remember feeling like my life was literally going to end if I didn't own a pair of Guess jeans.  I want to teach them that personal style isn't about a label or a fad, but about what you feel good in.
The conversations about their clothing choices rarely, if ever, center around what is "stylish" or "cute", but more about what they feel good in, and if they like the way they feel in them. I try my best, and for the most part, do okay, of not sticking in my opinions, but do find that lately Taylor has been asking more and more what I think about certain choices she makes. I never pass judgement and tell them their outfit choices are silly or look bad, and if I think something is inappropriate I direct them to make a different choice, but only if I deem it to not be age appropriate do I actually make them change. Since we don't really buy clothes that aren't age appropriate, that is really never an issue.
So what are some things I try to focus on in our conversations about clothes?
I start by modeling behavior that I hope they grow up and want to replicate. Things like taking care in my appearance, but not obsessing over it. I talk about how I love getting dressed up for special occasions like a birthday dinner, or even just out to lunch as a family.  Taking the time to comb my hair put on a bit of makeup is important too.  Even though our church is quite casual and most anything goes, I make it a point that we all get dressed up for service. I think it's important for them to see that I don't feel spending an hour to get ready just to go run errands is a necessity either though.  I feel good enough about myself that I'll show up in public without makeup.  I know some women may not agree with that, but I think being realistic and setting certain priorities for time management is important for me at this stage in our lives.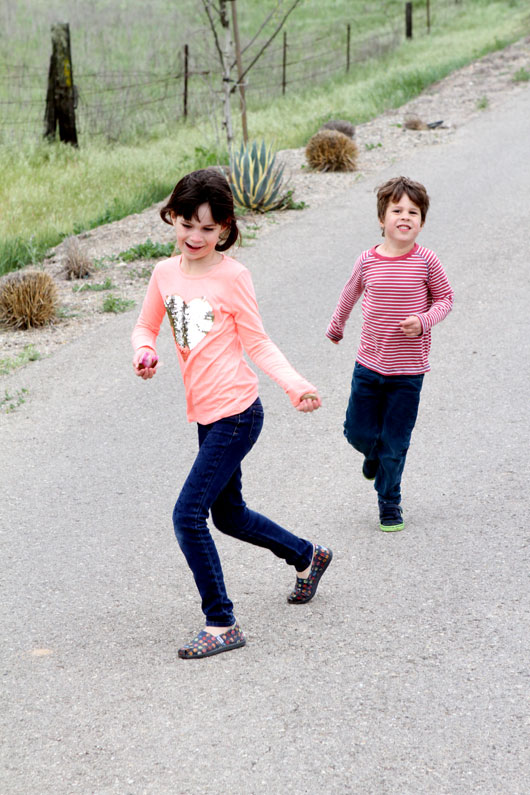 I let them make their own choices in clothing purchases and very rarely bring clothes home for them that I bought on my own. This limits the amount of money I spend on clothes by not bringing a new outfit home each time I'm at Target, and empowers them to make their own choices and learn to live with them. I tell them if they chose it they wear it.
Almost anything goes. As long as it's age appropriate and fits within budget, they are allowed to wear what they want. I try to keep them looking like kids, which means lots of dresses and nothing over the top for Taylor, and shirts that reflect who Syd is at this age, and what his interests are, which means lots of Star Wars shirts.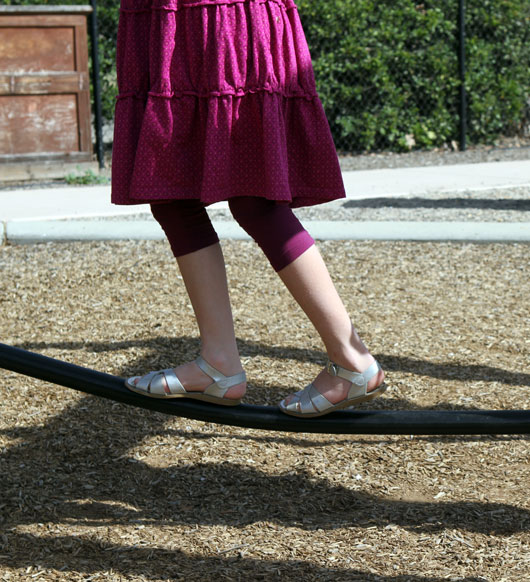 We also discuss money, and cost value. We try to buy the best that we can afford and just buy less of it, and limit frivolous purchases here and there, usually preferring to buy in bigger chunks a couple of times a year. I explain to them the importance of taking care of their clothes so they last longer, and also only putting something in the laundry basket if it is truly dirty, telling them that less washing means less wear and tear. We wear pajamas for at least 3 nights before washing them.  They each help with the laundry too so they can see first hand what it takes to get a stain out, and how hard it is to spray every item of clothing, then wash and fold it.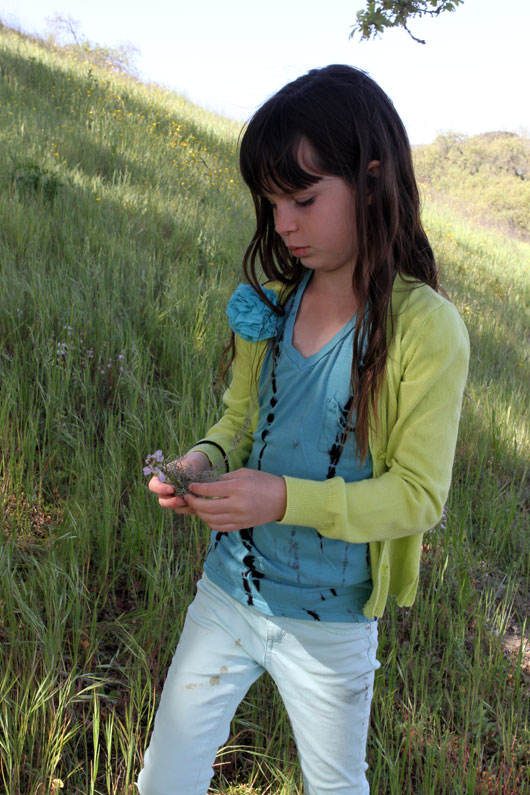 I don't have the most stylish kids around, and honestly that's the least of my worries.  I would say though, that I have confident kids that feel good about themselves, overall.  Their clothing choices is just a small piece of the pie, especially at this age.  But someday when they find appearances are an important part of life and how others perceive you, I hope they find themselves comfortable in presenting themselves to the world, no matter what they're wearing.
So what is your take on clothes and kids at this age?  Do you not worry about it, or do you have certain rules and guidelines of what they can wear?