I've shared with you before that when Taylor was first born, I tried my hand at starting a kid's clothing line called Baby Taylored. Specializing in graphic tees and easy slip on pajama pants, I poured countless hours of time, energy and emotion into my line. We experienced a decent level of success in local boutiques in our area, and since this was in the days before Etsy and social media, our numbers were decent all things considered. As you know, I ended up abandoning my dream of getting into a big box stores because I wound up returning to work full time, and I'm sure everything ended up working out as it was meant to be. While I may no longer be in the baby making clothes business, I still like to support and shop other small scale kid's clothing lines because I know first hand how much love and attention to detail is involved in pursuing such a dream. Enter Cute Little Babes clothing company, and the stylishly cool baby clothes they produce.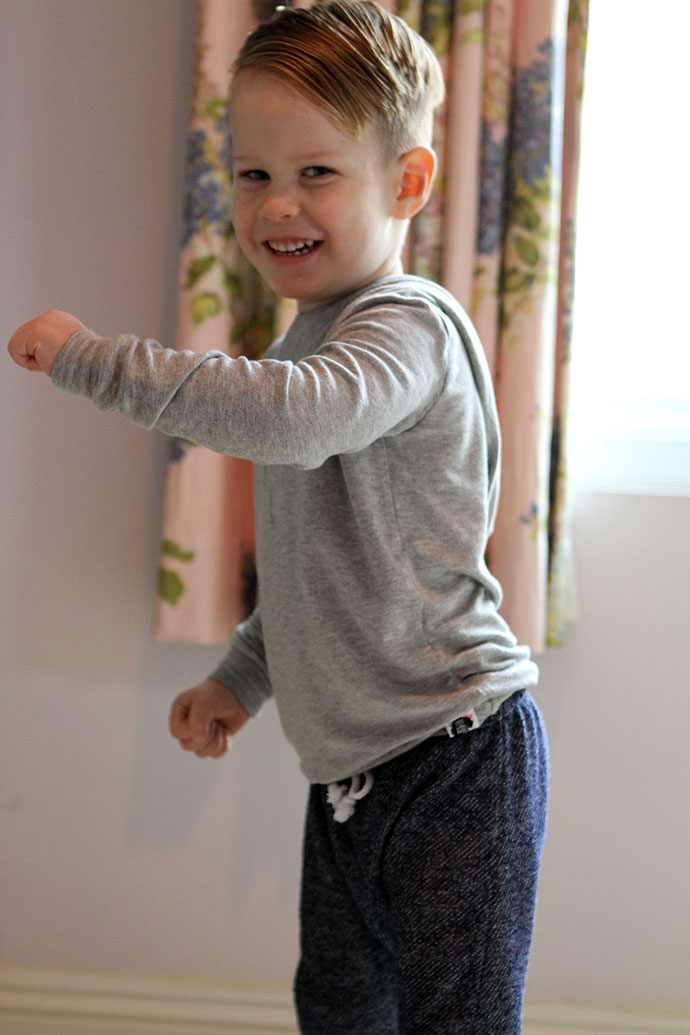 Designed by mom of 2 Sarahi, Cute Little Babes clothing items focus on form and function, producing clothes that are as stylish as they are comfortable. From super soft hoodies to cozy lounge pants, each item reflects a bit of novelty from prints to silhouette.

The grey hoodie that Hayden is sporting is made of a silky soft knit that washes beautifully and comes out of the dryer wrinkle free, and the simple drawstring free design around the neckline gives it just the right unique touch, to make it stand apart.
The melange french terry knit pants are not only ridiculously cute, but allow him to run, crawl, climb and jump with ease.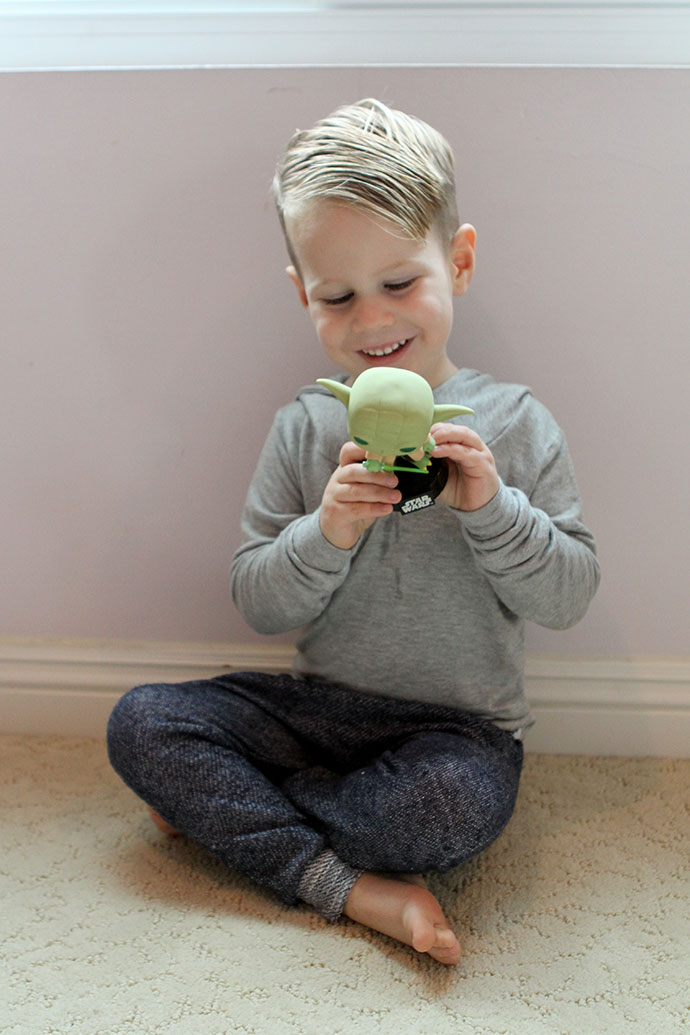 Did I mention that all of Cute Little Babes clothes are HANDMADE?!? Yeah, they are, and considering that, the prices are really great.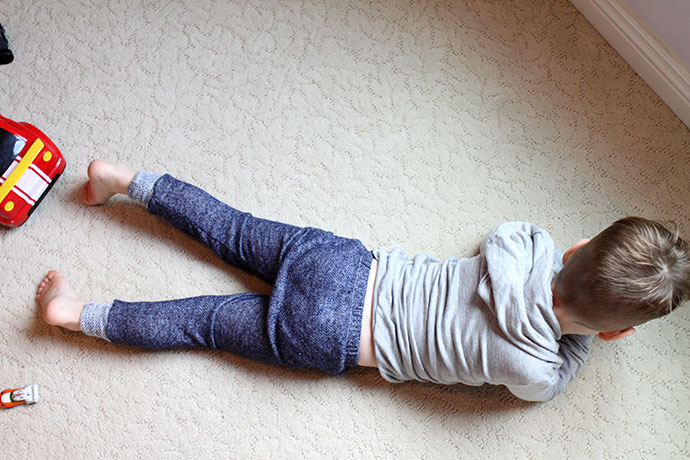 I'm thrilled to be giving away a $50 store credit to Cute Little Babes, and I know you'll love their items as much as Hayden and I do. In the past 2 weeks since receiving our order, I've washed this outfit at least 4 times, and each time it's clean he pulls it out and declares, "I wear my hoodie today!" To enter to win, simply follow the prompts below, which will as you to leave a comment, and visit my Facebook page. If you haven't yet liked my Facebook page, I'd love for you to sign up today so you can stay up to date and never miss a post. Entries will close this Sunday at 11:59 pm PST, and are limited to US entries only, please. Good luck!