I've had it on my life list for almost two years now, to donate my hair to charity. I've been wanting to chop it off for the past year, but I was patiently waiting and waiting and waiting for it to grow to the required 8″-10″ in length for donation, but it turns out my hair just didn't want to grow anymore. My stylist said that some people's hair just literally stops growing, or has a length to which it will only grow. Being that my hair had never, ever been so long, I couldn't really say how long my hair's potential for growth was. It also didn't help that when I decided to go red last year, it seems I royally damaged it, and my hair was breaking off inches at a time. So, I decided to forgo the life list dream, which definitely made me sad, and give the hair a good chop.
As I said, I've always had shorter hair, so this didn't scare me, and I actually think if done right, shorter hair has more potential to look "stylish" and chic, than even long hair. Long hair is indeed sexy, but it's all a matter of preference and if done right, short hair can most definitely make yo feel sexy too.  I went in with some visual inspiration for my hair, and told my stylist I was concerned of the mushroom effect that a shorter bob can tend to have.  Tens of hundreds of pictures of my hair from years ago are a testament to this mushroom effect.  Mark told me the secret was going easy on the layers, and giving the hair just a bit of texture, but essentially leaving it all one length.  I think he did alright.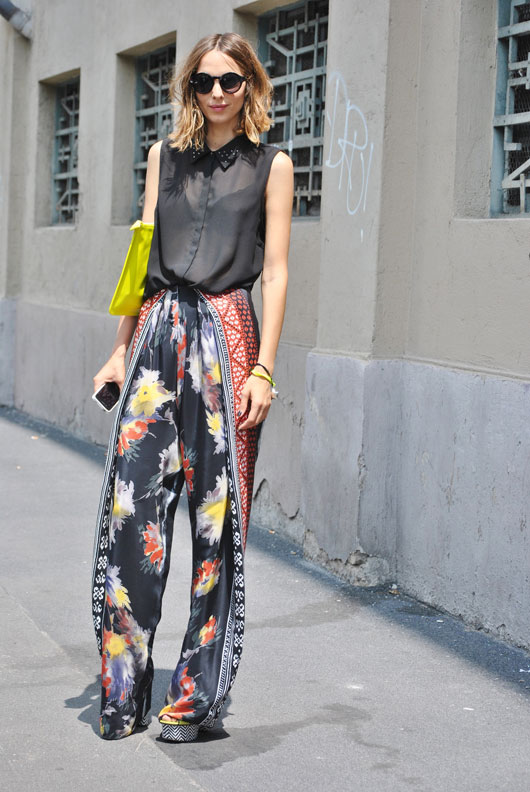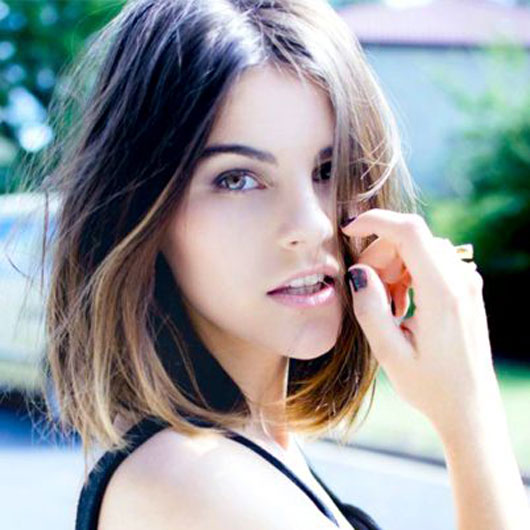 I showed him a couple of different styles, all in the same length, because I wanted to be able to wear my hair straight and slightly wavy. I tried the wavy look yesterday and I most definitely love it.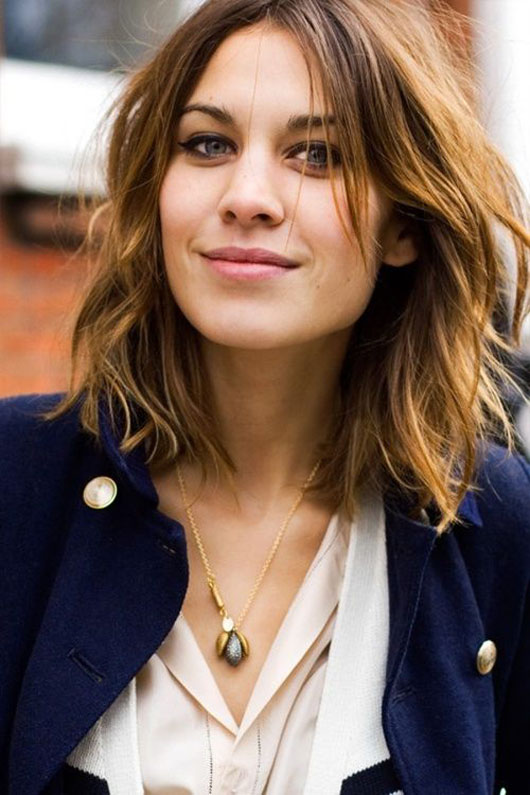 Maintenance on short hair can be hard, requiring more trims and the need to actually blow dry it if you want it to look decent. With longer hair, you can often times let it air dry and go for the messy look, but with shorter hair, it often leaves you looking frumpy. So far, I've blow dried it twice since my cut and it took me less than 10 minutes, whereas my longer hair took me almost 30 minutes to dry.  Images 1. 2, 3, 4
I was forced to get some new hair product, and by forced I mean, he sprayed some stuff on my hair and I said I have to have it. I'm a sucker when it comes to hair product and can be coerced into virtually anything.  My new hair routine calls for some spritzes of Bumble & Bumble's Thickening Spray, a small glob of Morrocan Oil, blow drying it with a paddle brush, like this one, and some spritzes of B&B's Surf Spray to give it texture.  The last time I had short hair we used pomade to give texture.  This spray is heaven sent (dramatic much?).
Speaking of being easily influenced, I recently gave my eyelash curler another chance.  I bought one over a year ago and after a couple of tries, tossed up my hands in disgust and declared the tool both a waste of time and money.  But then I was reading an interview with Kate Moss in Allure last month, and she said her daily beauty routine included some blush, gloss, her eyelash curler and a swipe of mascara.  It got me thinking.
Then!  The very next week, I attended a Girl Scouts sleepover at the Long Beach Aquarium, which meant sleeping on the floor and getting up at 6 am.  That morning, there was a mom from a different troop who was sitting at breakfast, curling her eyelashes.  And that was all she was doing.  She didn't bother with foundation or liner or even lipstick.  She simply curled her eyelashes.  Of all the beauty routines and rituals she found important and necessary, the eyelash curler was obviously of paramount importance.
So that really got me thinking!  Perhaps I had been too quick to judge and needed to give my curler another chance to redeem itself.  Turns out, I had been doing it all wrong.  Per usual, I had been rushing through my routine in the car, and was haphazardly curling my lashes, using the curler all wrong.  These things take precision and patience, and now I've figured out that to achieve eyelash curler success, one must get the entire length of the lash into the archaic looking contraption, and press down for not 1 or 2 seconds, but for at least 10 seconds, to get a proper curl.  And lest you forget to do it before mascara application, fuhget about it.  Curling after mascara, at least in my case, only leads to clumping and even the pulling out of some lashes.
So my curler and I are back in business and are enjoying each other immensely.
Lastly, see in that photo above, my lipstick is rather bright?  I'm feeling the need to move on from bright and bold lips, to a softer shade.  Thinking of soft pink nude tones, and found this post that offers a plethora of suggestions.  This chick really seems to dig her nude lip colors, because those are all hers.  See any below, you personally like?  Where on earth do I even start.  I know it's a pretty narrowed down selection, but wowzers!
So that's what I've been up to, in terms of hair and beauty.  You can follow my hair and beauty board, and any other board you like too, over on Pinterest.  Also, always feel free to give suggestions on hair and beauty prodcuts I should be trying, because as my friend Amber knows, I'm an easy sell and will take anything you tell me as gospel.
Hope you all are having a good week!  Anyone chopped off their hair lately, or thinking about it?