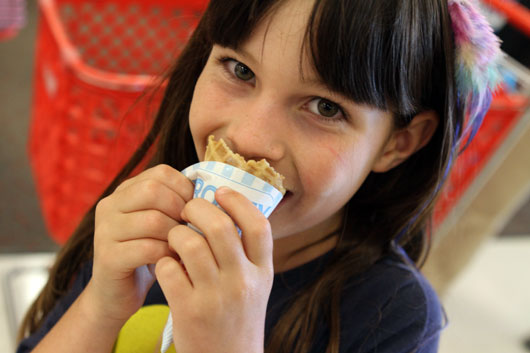 As I said the other day, life's been busy.  April – June is usually a marathon sprint for us, and as much as the end of school year can be daunting and seem to be never ending, we're trying to make the most of our last few days of busyness before Summer arrives.  Yesterday Syd finished his last homework packet, and the day before that, Taylor gave her oral presentation on Amelia Earhart, signaling the end to all schoolwork for the rest of the school year.  They both celebrated yesterday by jumping into the pool fully clothed while I wasn't looking.
While they'd love it to be Summer already and play time to take full effect, momma's still gotta buy toilet paper and mouthwash, so I nudged the kids to a trip to Target with the promise of a Wendy's frosty to make the shopping trip a little less painful for them.  For the most part, they don't mind Target so much, so long as I let them browse the toy aisle so they can add to their Christmas wish list.  But the addition of the frosty cone definitely made the trip less than ordinary.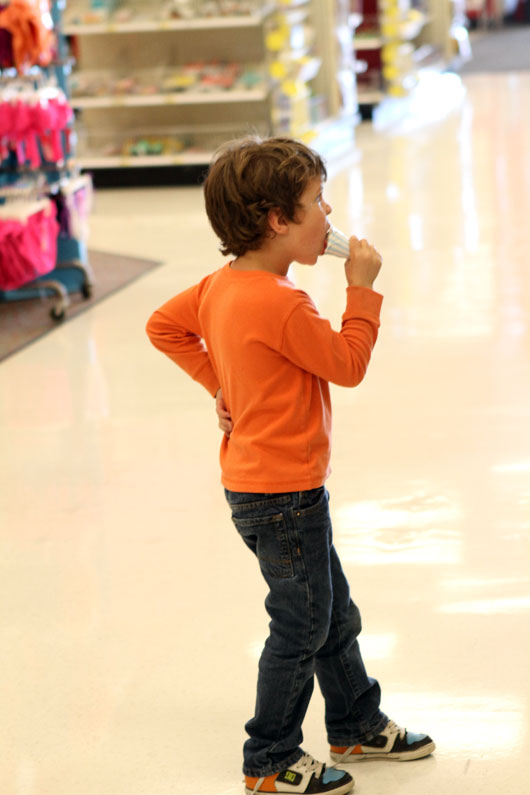 Turns out it indeed worked like a charm.  For once they didn't groan as I made a detour through the clothing and accessories area before we stopped at the toy aisle to browse.  They were even trying to be helpful and suggesting bikinis I should try and purses I should buy.  It was all very surreal to have them be so accommodating, but definitely fun.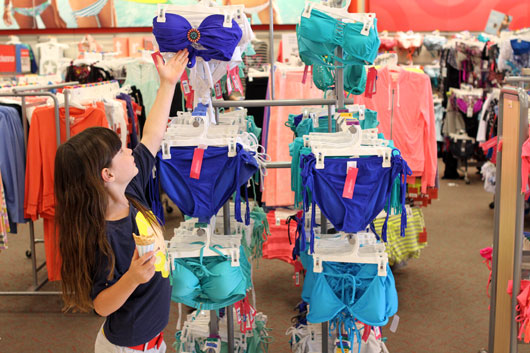 By the way, in case you hadn't noticed, that's a Wendy's Frosty in a WAFFLE CONE right there!!  Brilliant, right?!  Our Wendy's drive thru is less than .8 miles from our house, and at least once a week we roll through to pick up a Frosty.  They were blown away when their Frosty arrived in a waffle cone this time, and Syd swiftly declared the waffle cone to be the best part.  While I think they're both equally fantastic, either way, our trip to Target was made a little saner, and much sweeter, with the addition of our Frosty cones.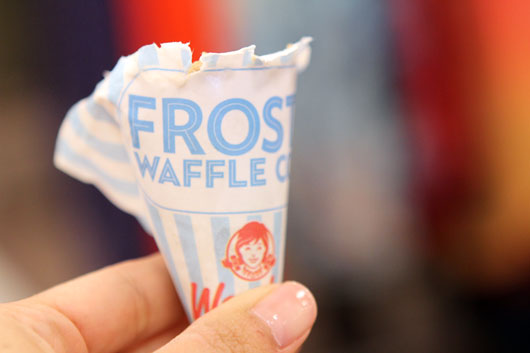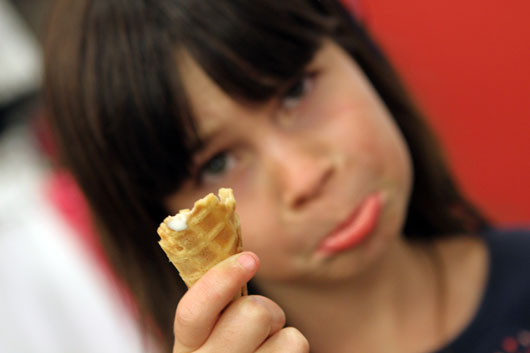 Find a Wendy's near you and give these new Frosty cones a try.  And may I suggest that if you're road tripping it this Summer, drive through a Wendy's and enjoy one of these to make the car ride a bit more enjoyable.  They are pretty fantastic, and I would never steer you wrong in this category.
This post was Sponsored by Wendy's, but all views and opinions are my own.  And yes, we really do love Wendy's a lot.  Once a week drive thru love a lot!