Last week I attended Alt Summit for the second year in a row, and while I got home early Saturday afernoon, it took me a few days to process the event and how beneficial I found it to be.  Over the last 2 years, since I attended my first ever "blog conference", I've been asked many times if these conferences are worth it, and more specifically, would I recommend a blogger attending one.  I always hesitate to answer these questions, because answering that question is dependent on a number of factors.  I don't presume to know an individual's financial situation, and unless I know a person really well, I can't really determine via social media, if their personality would be suited to getting the most out of a conference, like Alt.  So after attending a total of 5 large-scale conferences, I thought I'd share some of the factors I have used, and will use more stringently going forward, to determine if a conference is worth the time and expense to attend.
Before we begin though, let's give a rundown of the costs involved in attending a conference.
Ticket price: average runs from $300-$600 for a 2-3 day conference (Blissdom was the most affordable conference I've attended, followed by Camp Mighty, then Mom 2.0, and Alt is by far the most expensive, coming in at $600, a $100 increase from 2013).
Hotel & Air travel: Since the vast majority of conferences will require air travel + hotel accommodations, you're looking at anywhere from $400-$800, if you get roommates and special conference rates. I was lucky enough to be included in the Cricut conference before Alt this year, and the company generously paid for my airfare, but a ticket to SLC plus hotel accommodations with 1 roommate would have normally been in the $600 range.
Food: Most conference food is included, but late night drinks and appetizers in the bar afterwards should be accounted for, airport food, etc. When all is said and done, you could easily spend $100 over the course of 3 days, and that's being really stingy.
Childcare: If you have children, you will most likely need to arrange for paid childcare or at the minimum, have your spouse take some time off work. Since I was gone all week, I used a combination of my mom, my mother-in-law, and our normal sitter to help out. We spent about $150 in childcare while I was gone.
Clothes: These conferences love to have some sort of theme night, so even if you are really great about working what you have in your own closet, chances are pretty good that you'll have to buy a dress to work with the unusual theme. This year, we were asked to wear emerald green to the Thursday night Cricut hosted party. I found a great deal on an Anthropologie dress for $50, but let's just say the average dress would run about $75.
Grand Total: $1425, using an average ticket prices of $500. That's a lot of money!
So how can you ensure you'll get your money's worth out of these conferences? Let's look at the categories in which you can expect to increase your knowledge, growth and or expertise. Starting with inspiration, something that is hard to assign an exact dollar amount to, but can be priceless in the end.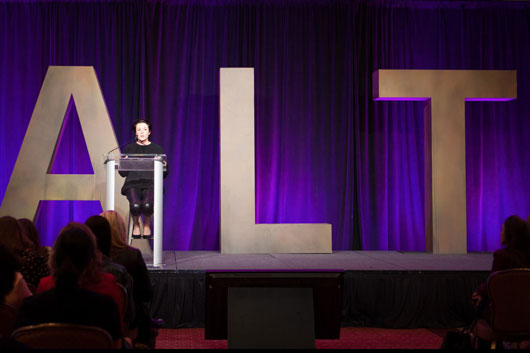 Inspiration: This is such a nebulous term that means something different to everyone, but blog conferences are meant to be inspiring and motivating. If you're either in a creative rut, or are just starting out and need help choosing a direction to focus your energy on, you can usually find someone or something to help get you there. Plus, being surrounded by hundreds of other creatives in your field, some inspiration is bound to rub off. But too much inspiration can be detrimental too, and course up feelings of competitiveness, anxiousness, jealousy and even insecurity. I can't tell you how many people I've talked to at these things (including feeling that way myself), who profess to feeling intimidated, nervous and/or negative about their own creative work and what they're accomplishing. It sounds very woo-woo, but make sure you are in a good place both financially and mentally, to glean what inspiration you can from these conferences, and leave the rest of the nonsense behind. But one cannot spend thousands of dollars alone just to get inspired, so what other more tangible things can we hope to gain?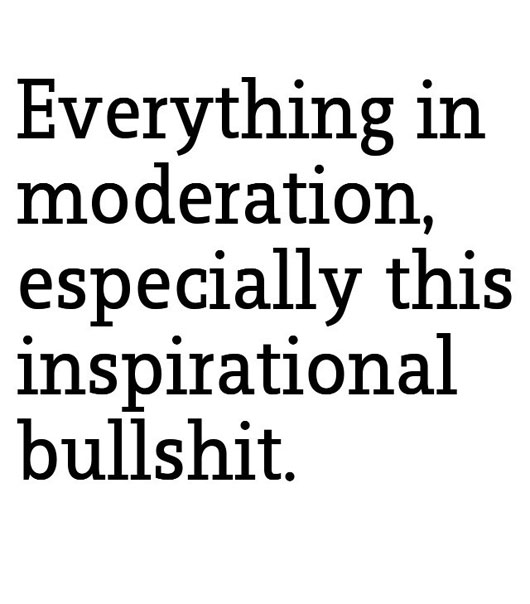 Keynote Speakers: Keynote speakers are always a part of these things, talking to attendees at the beginning, and usually closing of the conference. Keynote speakers are usually experts in their field, and have some inspiring message to portray. I didn't get much out of last year's key speakers at Alt, but that's not to say hundreds of other attendees didn't. This year the speakers were completely on point though, for me personally, and I benefited greatly from hearing Garance Dore and Christy Turlington speak. The only problem with attending a conference based on the keynote speakers, is that the speakers are usually announced long after ticket sales have closed, so it's a gamble.
Classes: Each conference usually offers some sort of classroom instruction taught by an expert in their field. This year, I took a video making class and a food photography class. I can tell you I received a ton of great information from the food photography class, but got almost zero out of the video class, as it would have only been helpful if we had actually got to learn through firsthand experimentation. If I was looking to truly gain video making knowledge, and was looking to the conference to do that for me, I'd be better served taking a 2 day video making class through some place like BlogShop, where classes are about $750 and offer real-world experience and instruction. With that being said, I feel like what I gained from the photography class, plus all the other wonderful things, made the expenses worthwhile.
Panels: I'm going to be quite honest, some panels at conferences are amazing, and some just plain suck, and for each person, the experience is different. This year, I loved the talk by Erica of P.S. I Made This, but a friend did not, and actually walked out. A couple of other panels were so boring and/or offered zero benefit to me, I walked out and spent my time connecting with brands. If you do your research ahead of time and really understand what each panel and round table has to offer, and don't just go where your friend(s) go, you will likely gain some great information, insight, and how-to knowledge from the panels.
Brand Connections: Another great way to gain some real concrete return on investment, is making connections and building relationships with brands. These alone could in turn help pay for your conference costs. How? Well, you could end up securing some sponsored posts after meeting and connecting with a rep, or they could hire you to write for their site. These things all translate to real dollars, and can equal hundreds if not thousands of dollars, if strategically managed. On average, a sponsored post can pay anywhere from $125-$500, depending on the brand and your reach/influence (some pay thousands if you have a very large readership). Considering this payout, it would take you securing at least 5-8 sponsored posts throughout the year to pay for your conference expenses in full. Is this likely? While I can't specifically answer this for every individual, I can tell you it's not completely unreasonable. While brand sponsors are not often announced right away, check out a conference's past brand sponsors to get a feel for what sort of companies attend that particular conference. But beware, while some brands are more than willing to work with bloggers and provide real monetary compensation, many also just want to offer giveaways or free merchandise, which is great too, but doesn't necessarily equate to real dollars and cents.
Networking: Meeting other bloggers may not always lead to paid work (or it could if they hire you on as a contributor), but making an impression on other bloggers and content builders will put you on their radar, which could lead to your content being featured or other rewarding collaborations. These again, may not always equal dollars and cents, but it's a step in building your brand recognition (think of you and your blog as a brand), and growing your readership. This is all important in the grand scheme of things, where numbers do matter to sponsors and brands, but don't expect these networking opportunities to lead to money in your pocket.
Reconnecting With Friends: This is another category that does not equal payout, but does help you build and maintain your community, which is ridiculously crucial to conserving your sanity in this business. You need a tribe, and some of the best connections and "blog friendships" I've made, have been built and fostered around conferences. If you're really going for longevity in this business, you need blogging friends who get you and understand what you're talking about when you discuss Google+ and SEO, and I can assure you, you're non-blogging friends could give a shit. So if you're going to attend a conference, I cannot stress how important it is to try and be social and make some friends. They don't have to become your BFF, but at least someone you can commiserate with over Twitter.
Getting The Most Out Of Your Investment: With all these categories considered, i wanted to add a couple of thoughts on actually getting the most out of the conference, because the above is all meaningless unless you can put the knowledge and connections to good use.
First, before you attend a conference, make sure you are in a stage of your life where you can actually foster and grow all the wonderful connections you're bound to make, after the conference is over. Sending emails, following people on Twitter or IG, liking their Facebook pages, reading and leaving a nice comment on their blog to let them know you stopped by. All those things matter and are important to keeping the conversation going, and key to building that business relationship. Last year, I had a newborn baby, and I didn't even go through my Alt business cards for weeks, even a couple of months. It was a little awkward to then start emailing people 3 months later,saying "Hey we met at Alt months ago, and sorry, but I'm just now getting around to writing." It makes you come off as scatter brained to brands, and makes other bloggers feel like you didn't find them all that important, to write sooner. In the end, last year I really only ended up connecting and fostering a relationship with 1 brand after Alt, so better than nothing, but I could have really done so much better.
Second, I mentioned this in my Alt recap last year, but let me reiterate: Don't be a wallflower! Introduce yourself, hand out your business cards, don't glob onto your friend and just talk to 1-3 people. Mingle, network, and come across as friendly, positive and confident. I know this is easier said than done, and for those who tend to be on the shier side (I have a daughter whose extremely shy so I can relate), do what makes you feel comfortable, but in the end, realize you may not get the full potential out of a conference if you stick to yourself. If you're okay with just soaking up the knowledge and inspiration, fantastic, but if you're looking for a true ROI, you may have to force yourself out of your comfort zone.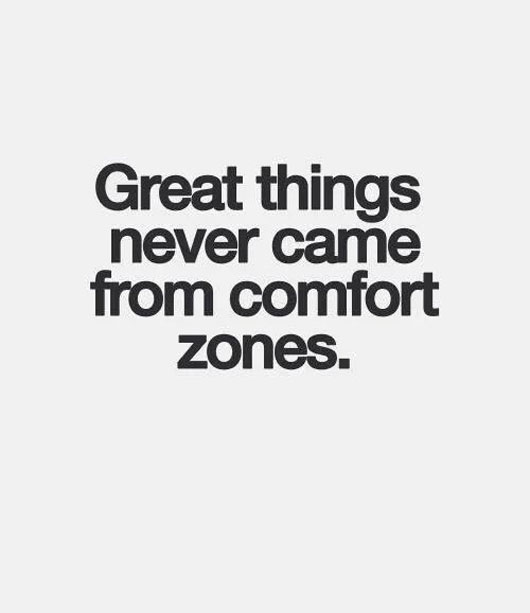 So in the end, does it make financial sense to attend these conferences? It's a question I'm asking myself and answering much more honestly and stringently, going forward. Leaving my family and investing the money into these things is a hard pill to swallow. In the end, we only have so many hours in the day to foster and grow relationships and connections. I often say I don't really need anymore friends, just because I don't have time to meaningfully connect with the ones I do have. I've always been a quality over quantity type of person, so for me, I feel like I'm getting maxed out when it comes to filling my Rolodex. But alternatively, things are always changing in this business, and half my blogging tribe could decide tomorrow to quit blogging. Or the brands I had been working with may decide they're done with that type of marketing. So expanding and growing is always a good thing, it's just a question of, if doing so at a blog conference is the most ideal way to increase and foster your network base.
Chances are, Alt may end up being the only conference I attend going forward, just because I can count on it always being in the same location, and the content and sponsors are most suited to my niche. I've already decided I'm selling my Mom 2.0 ticket this year, because I just can't leave the kids in the middle of school testing. I can only ask my husband who is a small business owner, to shoulder the responsibility so much. If I was looking to make blogging a full time job, it would be a different story, but in the end my job as a mother comes first, and I have to choose when to best scale back.
If you're trying to make the decision whether to attend a conference, especially if it's your first one, first figure out your expenses, then calculate how much of that you can realistically expect to recoup by meeting brands and learning skills you would other-wise have to pay for. For things like building a network and friendships, you can't really assign a price tag, but they do indeed have value. It's just a question of, can you stomach spending money on things with perceived value? For some, the answer will always be yes. But for others, usually the more black and white, practical thinkers, it's most likely no. It's up to you to decide which category you fall into.
Let me know if you have any questions, and I'll do my best to answer them as best I can. Tomorrow I'll share some of the tips I learned in my food photography class. They'll blow your mind!
Image source: Alt Summit Flickr stream & via Whoorl and The Well