As a Southern California native, I've enjoyed going to Knott's Berry Farm for as long as I can remember. My parents always took us here at least once or twice a year, since it was so close and so affordable, and it's been fun to see the changes and evolution the park has gone through. Of course some features and attractions are still the same, like the Log Ride and Montezuma's Revenge, but others have long gone to make way for bigger, better roller-coasters, however nothing will ever replace the good old fashioned Parachutes.
Whether you have longstanding fond Knott's memories of chicken dinners and train robberies, or you're new to the park, I wanted to let you all know about their upcoming New Year's Eve celebration. It's a totally family-friendly event, complete with live entertainment and a spectacular fireworks show, all for the price of regular admission. The park will still be decorated for the holidays, so it will be fun and festive, and The Howe crew will be there on New Year's Eve, and we can't wait to ride our favorite rides and gorge ourselves on funnel cakes, gluten-free diets be banished for the day! You can also be sure I'll be buying a new ride picture, a tradition I've come to love. Here are a few of our recent pics from visits to Knott's this year.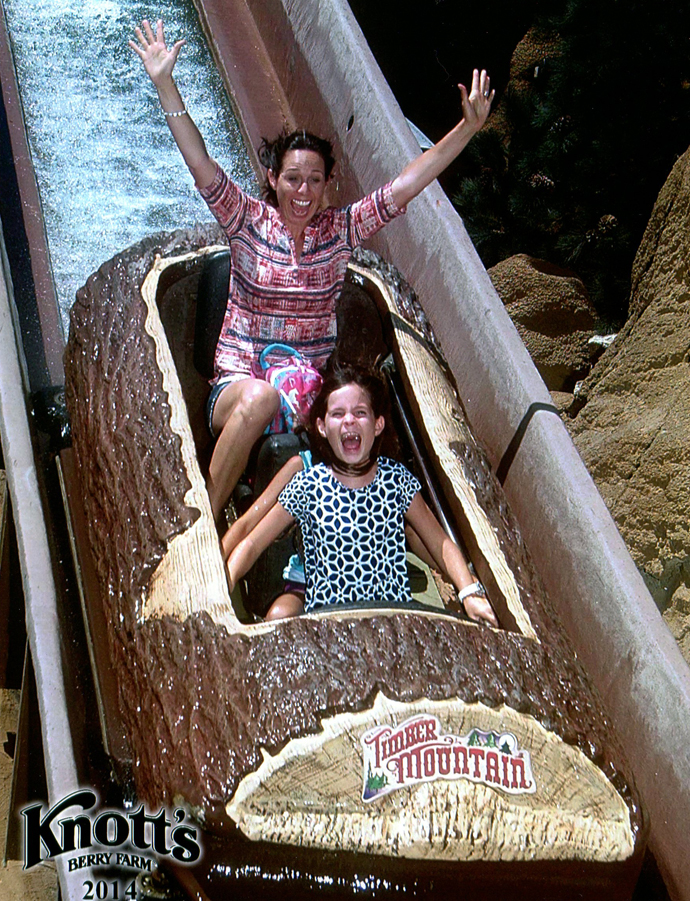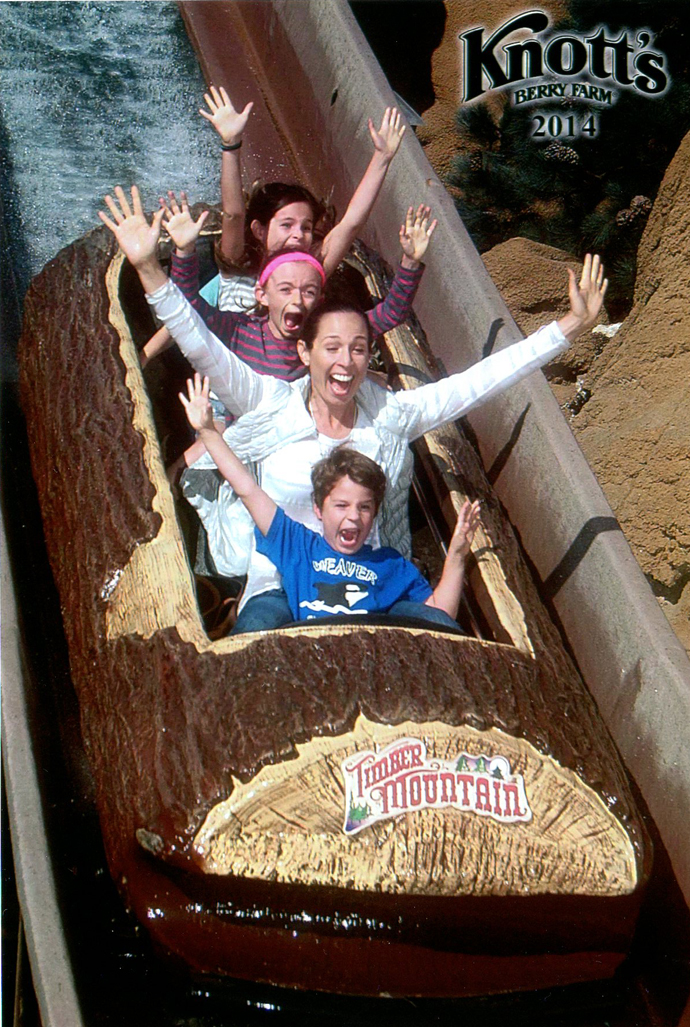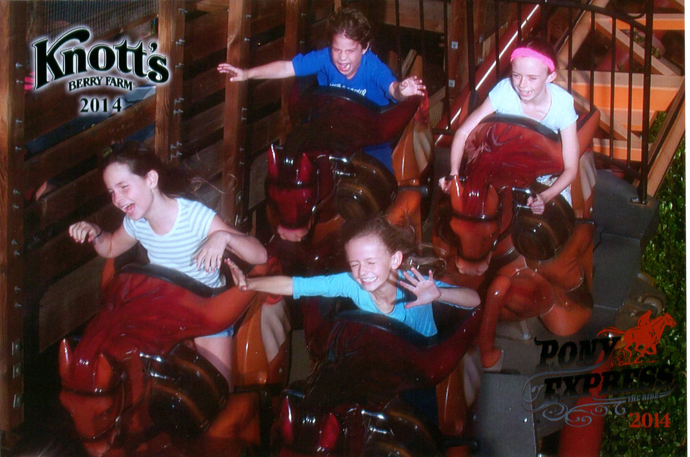 If you'd like to visit Knott's in 2015, I'm giving away 2 tickets to one lucky reader! You can use them anytime in 2015, and to enter to win, just follow the prompts below. You can enter to win through December 31st, and I'll announce the winner on January 2nd. Good luck! If you're planning to visit Knott's NYE celebration, please use the #KnottsNYE hashtag if you share on social media.