A few weeks ago my friend Amber came over to share some easy makeup tips with me to update my look a bit, since I haven't changed my eyeshadow in about 5 years.  She's been a makeup artist for years and is my go-to lately whenever I have questions about new products.  I love that she uses so many different brands in all different price points, from very affordable to high-end.  She's also honest enough to tell me I need to throw away old product and move on, which I appreciate quite a bit.  The main purpose of our session was to gain some quick tips for a simple, fresh, everyday look that I could achieve in 15 minutes or less, and for her to asses my current makeup situation and tell me where I had holes and needed to fill in the gap.  In this first part I'll share some of her top tips every woman should know.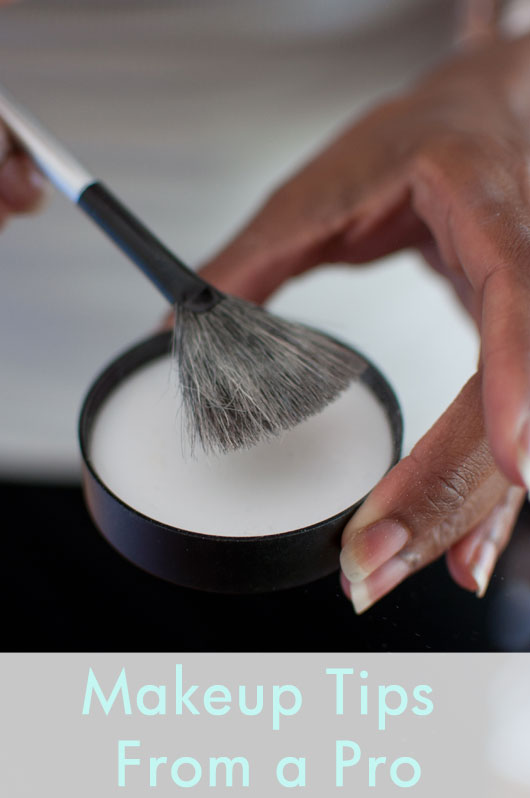 Amber was at my house for about 2 hours and while we chatted and laughed for a good portion of that time, I also learned some new tips from her, like applying foundation after the rest of my face was done.  I have always applied foundation first, so learning this new trick was quite cool and has saved me time with touch ups from eyeshadow dust and mascara smudges.  Quite brilliant if you ask me!  Also, she used this cool brush when applying my eyeshadow and created an almost triangle effect in the crease of my lid.  I had always just sort of brushed it on in a curved shape.  This completely changed the look of the shadow on my eye.  Read below for Amber's top 5 tips she finds most important to share with all women looking for a quick lift to their makeup routine…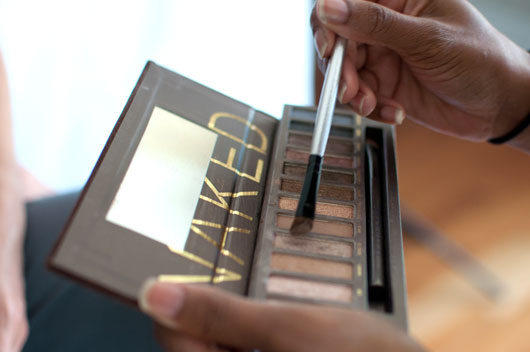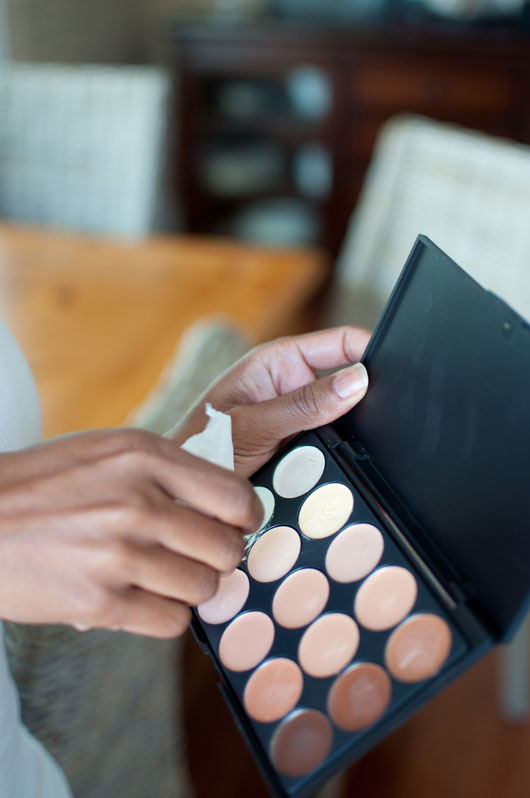 1) have the right tools. Invest in some decent brushes (they don't have to cost a fortune )but by using quality tools your applications will be a lot smoother and last longer.
2) pick one feature and emphasis that. Some women love lipstick and hate eyeshadow, others make it a point to always play up their eyes. Find something you love and showcase it.
3) choose the correct foundation. If this means trying a hundred different brands so be it. It can affect the overall look in so many ways. Also- apply foundation last. If you make any mistakes with the eye area it's easier to correct if you don't have to worry about evening out your foundation after the fact.
4) find a mascara that compliments your eyelashes. Even if you choose not to showcase your eyes – a quick coat of mascara can spruce up any look
5) blush & highlight or bronze. All three of these will make you look refreshed and awake even when you've only had four or less hours of sleep.
Here are some shots of the makeup session in progress.  Like I said, we talked a lot, but if I were to just apply my makeup like this, it would take me about 10-15 minutes, the perfect amount of time I can spare each day.  Next week I'll share the AFTER pictures, as well as the products she used on me to achieve the look.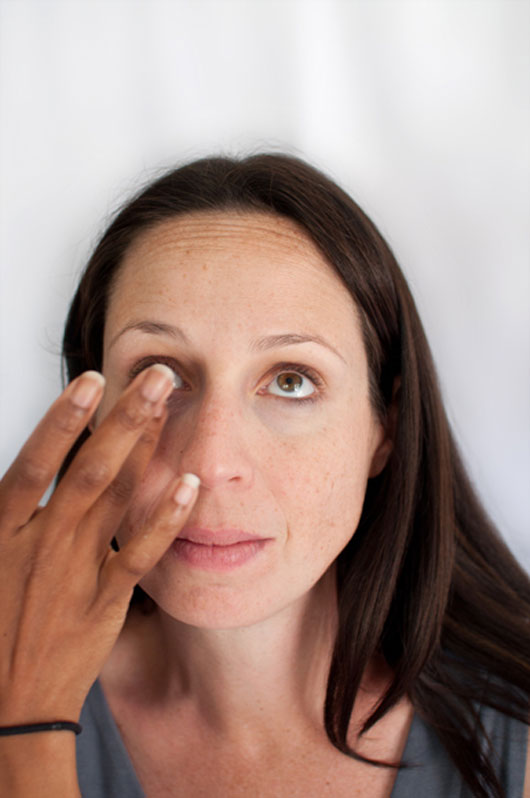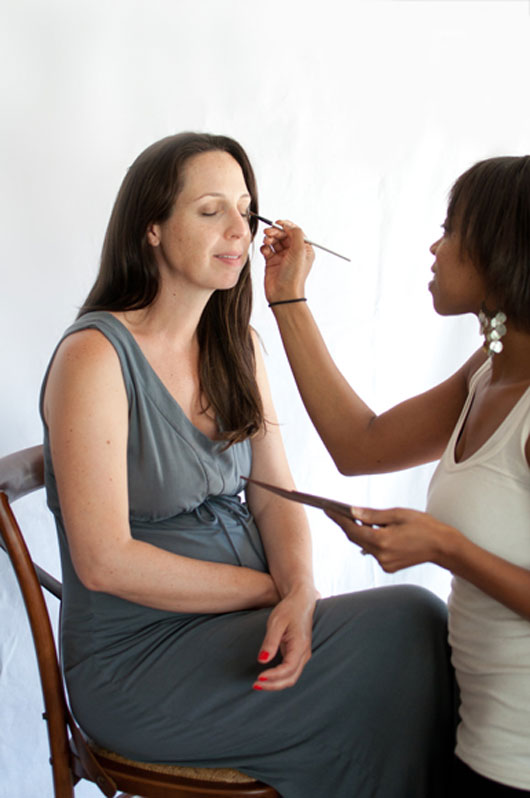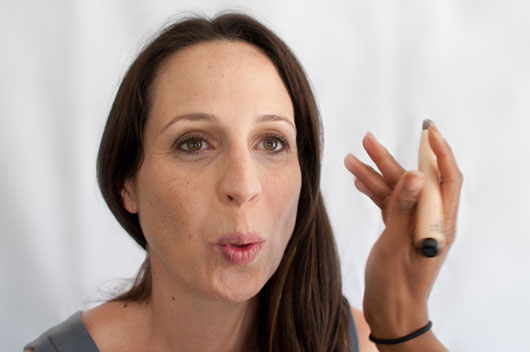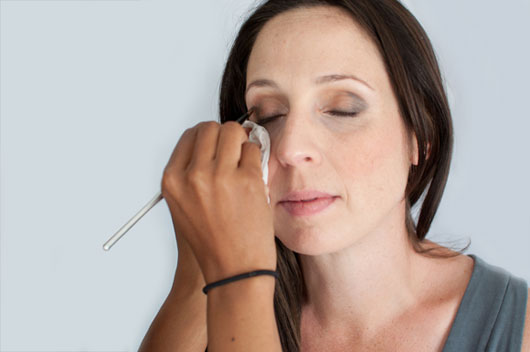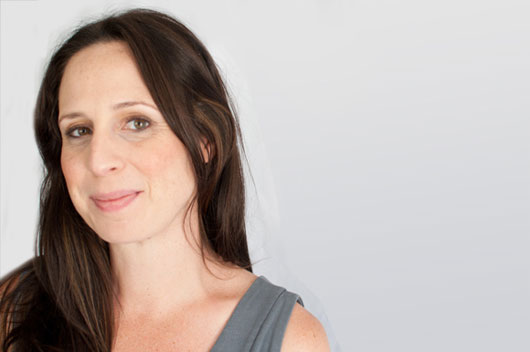 If you'd like to contact Amber, you can find her on Facebook at Sweet Emotions Makeup Artistry.  She's available for photo shoots, weddings, and any other time you want to look and feel your best.