I had planned on getting back to blogging this week, but it just didn't happen, and I'm okay with that. I've needed the week to bond with baby without any distractions, and just rest. When feeling up to it, I've also accomplished a few projects around the house. I have been Instragramming quite a bit though (I'm @fourflights) and it's been fun posting pictures of sweet baby Hayden, and my pursuits in trying to dress comfortably and appropriately for my postpartum body.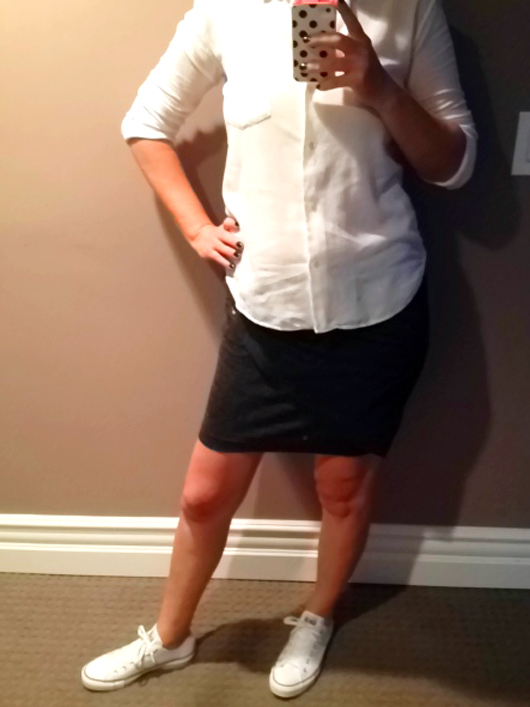 I'm not in a rush by any means to "lose the baby weight", never has been my style, rather I give myself grace that it took 9 months for my body to morph into what it did, and will take at least that to get back to "normal".  By the way, in case you're curious, I gained 43 pounds this pregnancy, the most I have ever gained, but I honestly felt the best I had ever felt, proving that sometimes numbers don't mean a thing.  And I have no idea how much I have to lose now since we don't own a scale.  But I do want to dress in a way that flatters the shape I have right now, and also make use out of the clothes in my closet, instead of feeling like I have to run out and buy a bunch of new clothes.  So for now my formula for dressing are elastic waistbands, which I actually have a lot of, button up or loose fitting shirts, and comfortable shoes with an edge.  The outfit above is a perfect example; elastic waistband stretchy skirt with the added bonus of a ruched side panel to hide the tummy a bit, a loose fitting and casual button up pocket shirt that is lightweight considering we still are experiencing hot weather, and good ol' Chucks, because they're fun and hide toes that are in need of a pedicure.  Nothing fancy, but just dressed enough for me to feel good.
Another look that I love is the slouchy laid back feel of a pair of elastic waist "sweatpants", and a button up nehru neckline, loose fitting shirt.  I was comfortable all day in this look, but still felt like I had got dressed for the day.
And since I'm not getting really "dressed up" much these days, I have been having fun playing with some new makeup finds and polish changes.  This recent acquisition from AG is stunning, in a sparkly midnight color.  Any new colors for fall you've fallen in love with this season?  Please share!
And to round out the assortment of pictures for today, I'd like to share some Hayden cuteness. This little guy is melting my heart every single day and I am feeling overjoyed and blessed to be his mama.  He is truly a sweetheart, and so far the easiest baby I've had.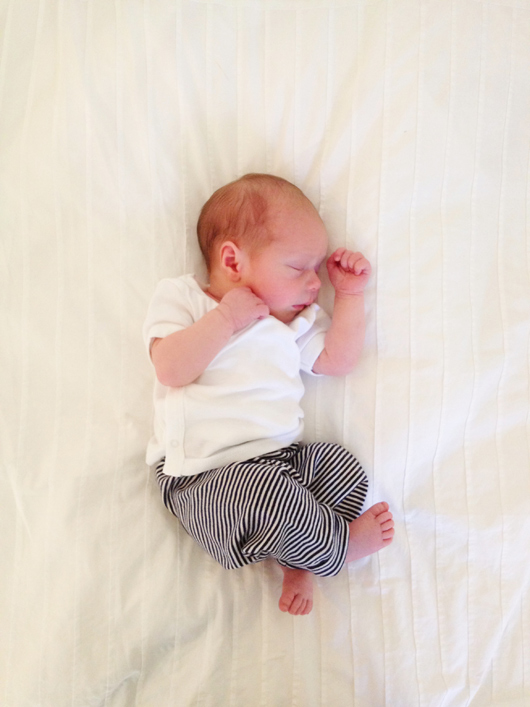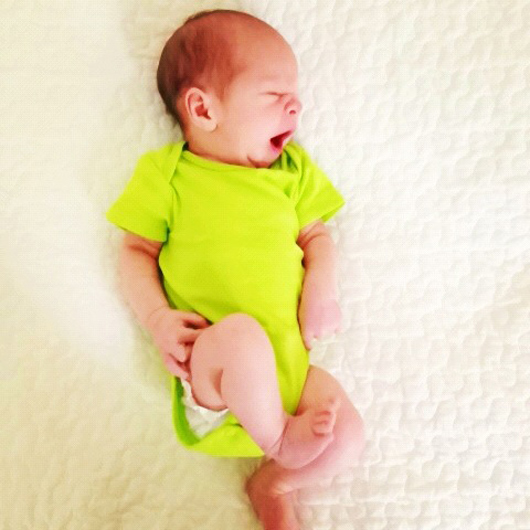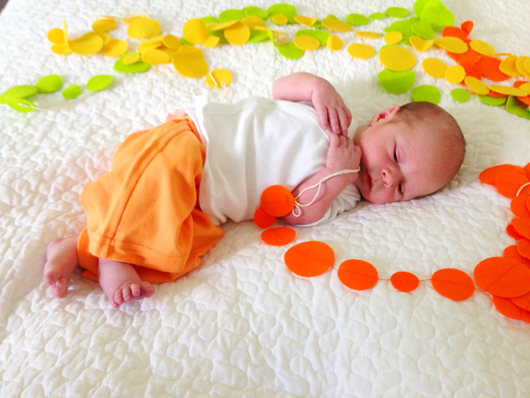 I hope you all have a wonderful weekend and I look forward to getting back to regular posting soon.  Thank you for your understanding though while I rest and spend time with Hayden.